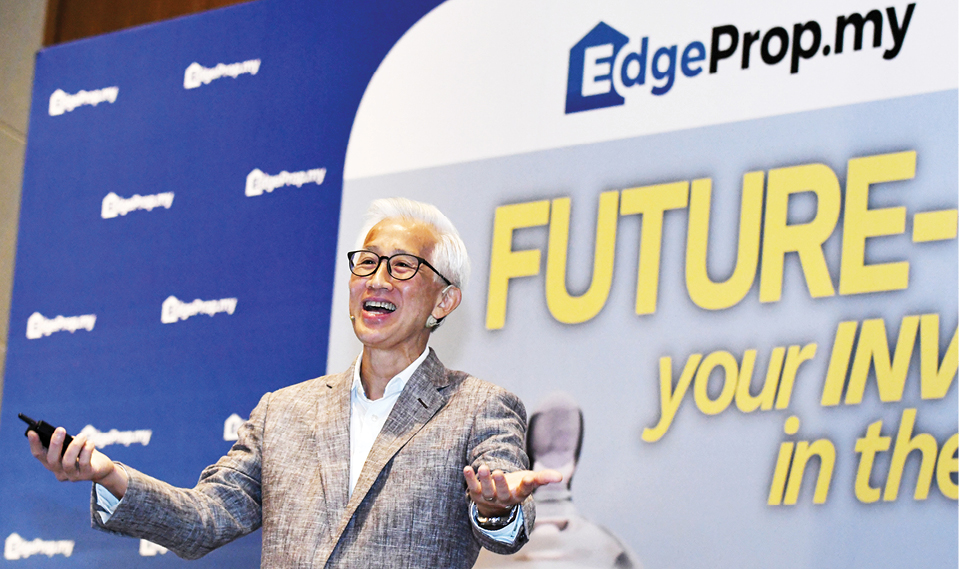 When Covid-19 struck Malaysia back in March 2020, many retreated into their homes to safeguard themselves from the risk of being infected by the virus. Yet, few realise there are more pollutants indoors than outdoors, said Architect Centre accredited building inspector, Anthony Lee Tee.
"It's a common misconception that indoor air quality is just putting air-conditioning in, but the fact is, it doesn't do anything if your air-conditioning is not designed and maintained properly," Lee said during his session entitled "How to future-proof building safety" at the EdgeProp.my Symposium on "Excellent Property Management 2021: Future-proof your investment in the new norm" on April 10.
Read also
The key to property value appreciation
EdgeProp.my Symposium poll: Majority opt for properties built for sustainable maintenance in next purchase
Upskilling needed for property managers in the new normal
Strata property management rules compliance during pandemic times
Why fancy building designs are passé
Besides having the right property management team, you must understand that maintaining the life cycle of a building involves a high cost, with 75% of the cost goes to paying the right personnel to do the job well. He further explained that besides the occasional building repainting and a quick fix here and there, a large sum goes to salary cost of hiring people to run the property.
Therefore, homeowners and investors must exercise due diligence to pay their maintenance fees so that their properties can be sustained in excellent condition in the long run.
"You have to continually treat your buildings with tender loving care, because the operational period is basically the lifespan of the building. You need to keep on investing to make sure that your equipment, mechanical and electrical systems and all your facilities are in tip-top condition, because you don't know when the next pandemic is going to hit you," he stressed.
Hence, Lee emphasised the importance of having the right property management team, especially the facilities team, as they are the ones that help to maintain the facilities of the properties.
Lee also highlighted that the pandemic has actually made people realise many aspects of a property that should have been taken care of have been neglected for a long time because we have become desensitised to disease outbreaks, citing the dengue fever as an example, where he highlighted "we have 150,000 cases every year with more than 100 deaths".
Not the first, nor the last
Lee pointed out the importance of going back to the basics in building management because Covid-19 is not the first, nor the last pandemic.
"What we are experiencing today is similar to what people in history have lived through … many times in fact… and Covid-19 won't be the last pandemic," he said.
"Future-proofing and building safety is nothing about the future in the new norm. Instead, it is as simple as going back to the fundamentals. It is about going back to our foundations, about designing and using suitable building materials and getting it right. It's about designing for maintainability and accessibility," he elaborated, adding that the power of preparedness would make a huge difference.
The EdgeProp.my Symposium on "Excellent Property Management 2021: Future-proof your investment in the new norm" was presented by EdgeProp.my, with Nippon Paint Malaysia as partner and Panasonic Malaysia as the supporting partner. The symposium was also supported by The Edge Malaysia.
This story first appeared in the EdgeProp.my E-weekly on April 16, 2021. You can access back issues here.
Get the latest news @ www.EdgeProp.my
Subscribe to our Telegram channel for the latest stories and updates