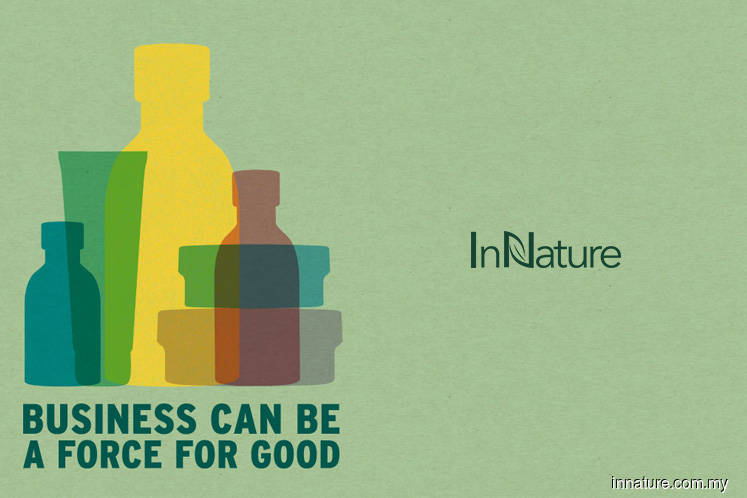 KUALA LUMPUR (June 5): InNature Bhd, the holding company of The Body Shop (TBS), is "doubling down on e-commerce" as its retail stores take a break with the enforcement of the Full Movement Control Order (FMCO) across the nation, The Edge Malaysia reported this week.
"All 81 of our stores nationwide are closed, but we are ramping up e-commerce," managing director Datin Mina Cheah-Foong told the weekly.
"We will be running spike offers and different things online, and we've already increased our advertising on Google and other [search engines] to make sure that when people key in searches for skincare, pimples, hair loss and things like that, they would be directed to our site," she said.
Cheah-Foong hopes to get "as many as possible" of the usual walk-in customers to switch to online channels.
"The number of transactions [over our e-commerce channels] were up by just under four times compared to the same day last year; and in terms of turnover, it was up by 3.5 times. And these numbers don't yet include TBS [sales] over Shopee, Lazada or any of the marketplaces. So, people will switch," she revealed.
But the FMCO will still have a significant impact on InNature as e-commerce sales will not make up for the loss of business from the retail stores -- "We have 81 doors, so when we close all of them, it really is a significant impact. A lot of people still prefer to go to the shop, so that's the worst thing about this full shop closure."
And with most TBS stores located in malls, rent is also a major issue.
"Generally, we have a very good relationship with our landlords. They've allowed us to go rent-free for the times when the stores have been mandated to close. However, some landlords still insist on collecting service charge, so that's a sore point for us," said Cheah-Foong.
However, she is also confident InNature will stay profitable in FY2021.
"Based on our experience last year, when there were store closures during the first MCO, we still managed to record a profitable year. We don't know how long this [current strict lockdown] will last, but overall, we still expect to be profitable this year. We've already locked in five months of trade as a group, and all five months have been profitable," she said.
Cheah-Foong is also "certain" that retail sales will recover strongly once vaccination rollouts speed up. "It's all about consumer sentiment … it needs to improve. If you look at China, the US and, to a lesser extent, the UK — retail is booming [post-vaccination]."
Read the full report in this week's The Edge Malaysia
Get the latest news @ www.EdgeProp.my
Subscribe to our Telegram channel for the latest stories and updates