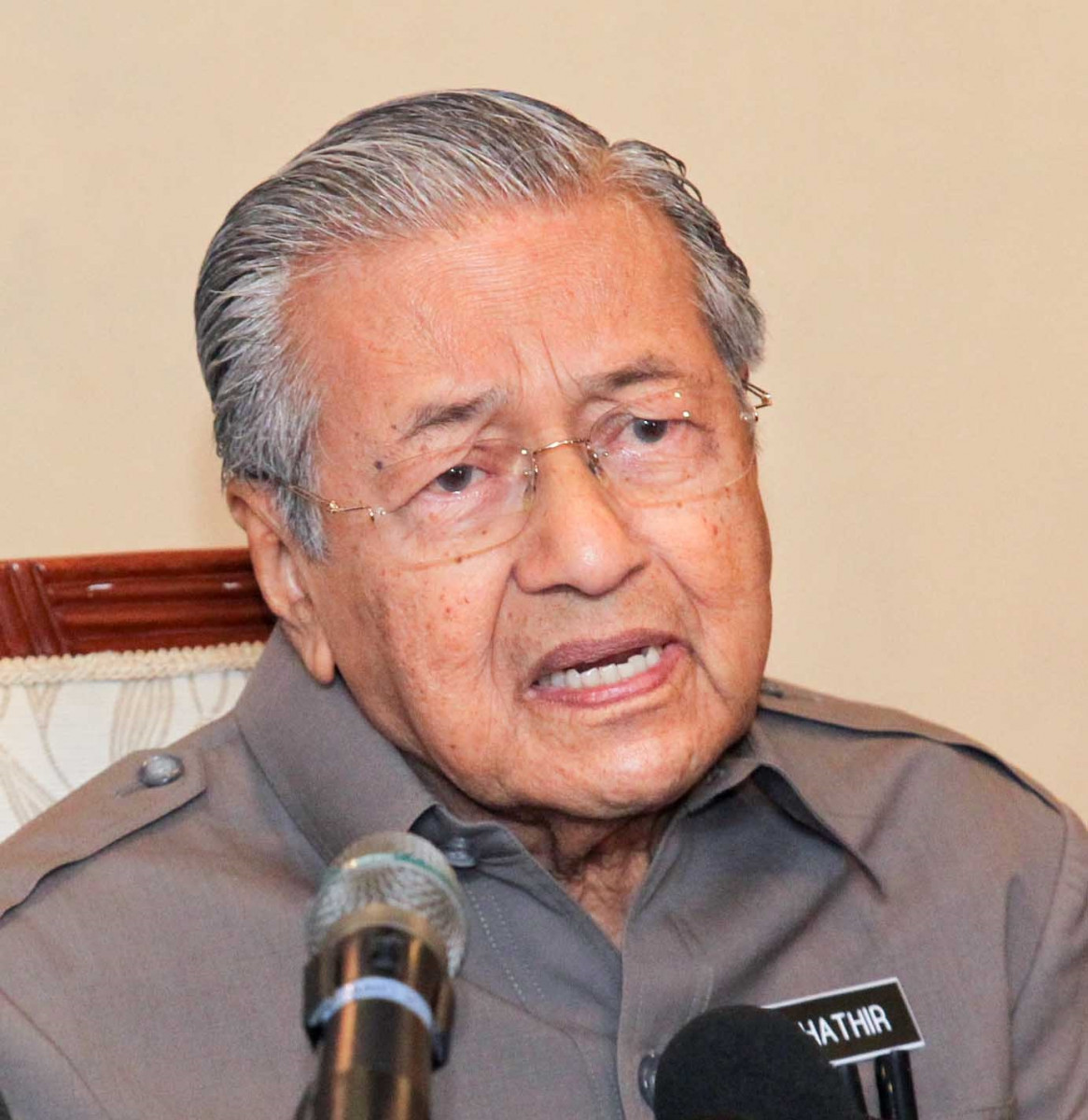 KUALA LUMPUR (June 10): Former prime minister Tun Dr Mahathir Mohamad said he proposed the setting up of a National Operations Council (Mageran) during his audience with the Yang di-Pertuan Agong today, as a potential solution to the issues Malaysia is currently facing.
He said he proposed the idea to the King as a way to consider suggestions from those not in government in addressing the social, economic, political and other issues brought about by the Covid-19 pandemic.
Speaking in a virtual press conference, the Parti Pejuang Tanah Air (Pejuang) pro tem chairman said the party has some solutions of its own which could address these issues, although these solutions cannot come to light unless the party has an avenue to voice its proposals.
"We have some ideas [on dealing with these issues] but the current government will not consider these proposals, so I brought up the idea of the setting up of a special body like Mageran, which was set up in 1969 to deal with political issues at the time," he said.
He explained that at the time, the Tun Abdul Razak-led Mageran was successful in dealing with the political issues at hand by bringing the different political parties together to cooperate and solve issues.
"We should do something like this to address the current issues as well, as we in Pejuang have discussed in depth the issues faced by the nation such as the pandemic, economic situation, politics and social issues.
"But we are not in government and we do not have the power to execute these ideas," said the former premier.
Asked if he had suggested to the King on a possible candidate that could lead Mageran, Dr Mahathir said that there was no specific person named but he did "offer his service".
He said the King did not reject the idea, but added that the proposal of Mageran will need to come from the current government.
However, the government is unlikely to propose the setting up of such a body, Dr Mahathir said.
"At the moment, I don't think Mageran will happen at all. The secretary to Muhyiddin gave a nine-minute talk, dismissing the idea of Mageran. According to him, everything is going fine amid the pandemic, economic issues and other problems we are facing," he said.
It was reported yesterday that Prime Minister Tan Sri Muhyiddin Yassin's principal private secretary Datuk Dr Marzuki Mohamad had opposed the proposal to set up Mageran.
In a Facebook posting, Marzuki said it was not the right move and that it would be a step backwards, as it would inhibit the plans of the government and the efforts of the civil service, frontliners and industry players in addressing the current issues.
Dr Mahathir said Pejuang believes Mageran could be successful, as the body will include experts in relevant fields and not merely comprise of politicians.
Get the latest news @ www.EdgeProp.my
Subscribe to our Telegram channel for the latest stories and updates