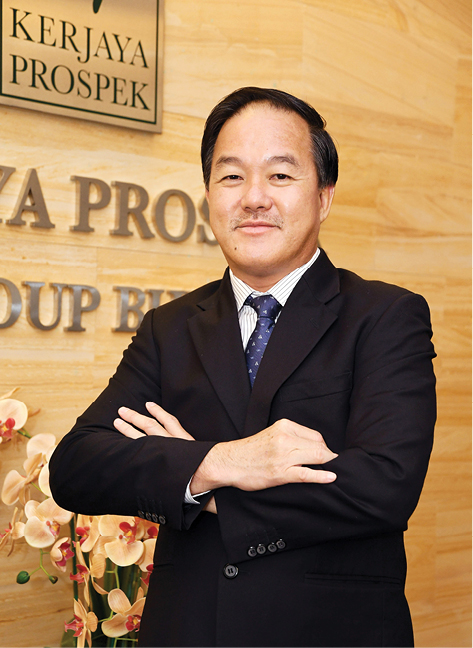 When the chips are generally down but you are not just still standing firm but rising stronger, people can't help but take notice. They want to know how you achieve that.
"When everyone is panicking, you should not panic. You should get ready to grab a good deal in the market. For me, bad times have always been the best time to grab a golden opportunity," says Datuk Tee Eng Ho, the chief of three Bursa Malaysia-listed companies.
Read also
Datuk Tee Eng Ho: When everyone is panicking, you should not panic
In the past 18 months since the Covid-19 outbreak in Malaysia, Tee has acquired land assets worth over RM150 million via his co-founded Kerjaya Prospek Property Bhd (KPP). KPP is the public-listed property development arm of Tee via a reverse takeover exercise of GSB Group Bhd in 2018.
Meanwhile, his other co-founded listed construction company, Kerjaya Prospek Group Bhd (KPG), has an outstanding order of RM3.4 billion and a 59% jump in net profit to RM16 million in its recently released 2Q2021 financial result. It has over RM190 million of net cash during that quarter.
Not only that, Tee via his private investment vehicle, Amazing Parade Sdn Bhd, emerged as the substantial shareholder of premium property developer Eastern & Oriental Bhd (E&O) after a further stake acquisition of 10.89% from Sime Darby Bhd for RM93.5 million on March 26, 2021. Subsequently, Tee became the controlling shareholder of E&O and was then appointed as the executive chairman on May 12, 2021.
E&O is known for its high-end property projects such as The Mews, St Mary Residences and Seventy Damansara in the Klang Valley. It is also the master developer of the first-of-its-kind seafront development Seri Tanjung Pinang (STP), as well as the ongoing STP Phase 2.
Currently, E&O has a combined development landbank of 1,516 acres across the Klang Valley, Penang island and Johor, according to its FY2021 financial report.
"I was worried just for a while when the Covid-19 broke out in Malaysia last year. And then I started to think what I should buy from the market because people panic under uncertain times. It would be a great opportunity to source for some good deals," Tee tells EdgeProp.my over an exclusive interview.
No, Tee did not worry too much about the current sluggish property market when he decided to further increase his stake in E&O as he has been playing a "long-term game".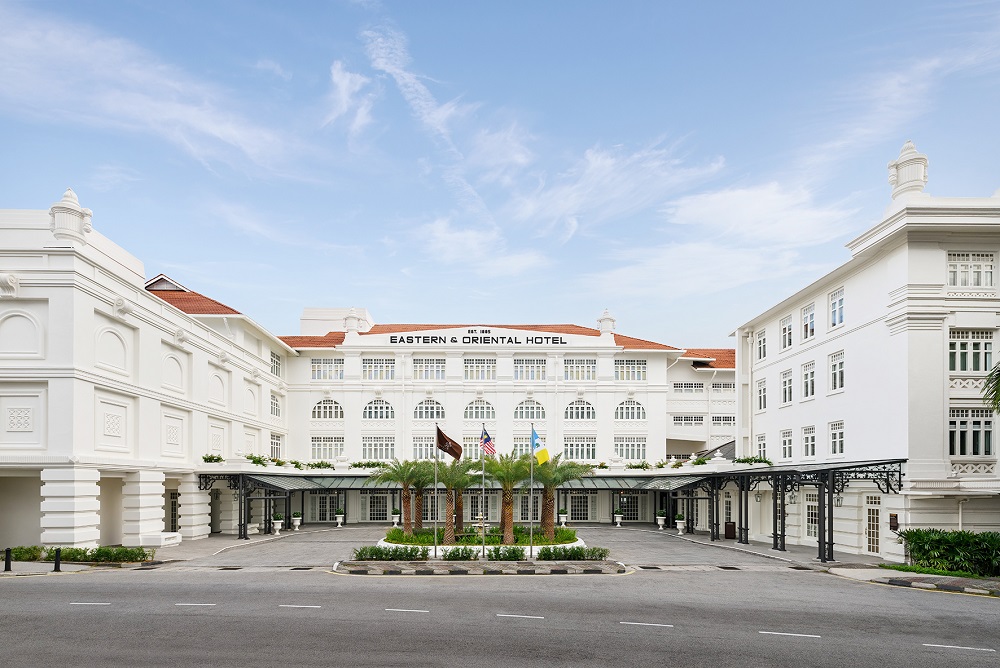 "You can't be playing a short-term game in this field. Real estate and property is a long-term game. I'm very confident in E&O, and I have absolute passion in this field. When the price is right, opportunity arises, and I have ready cash, why not?" he states.
Building from scratch
Tee has always been very passionate in real estate and property, to the extent that he was willing to give up a degree course offered by the top public university of Malaysia, Universiti Malaya, just to pursue his dream 36 years ago.
"I'm the eldest child of the family in a small kampung in Melaka. I was offered a course in Universiti Malaya after Form 6. However, I was not interested in the course at all. My passion was construction and building, but my parents, who were just rubber tappers, could not afford the tuition fees of a private college or overseas university [for the course], hence I took the building technology and management diploma course in TAR (Tunku Abdul Rahman) College," Tee recounts.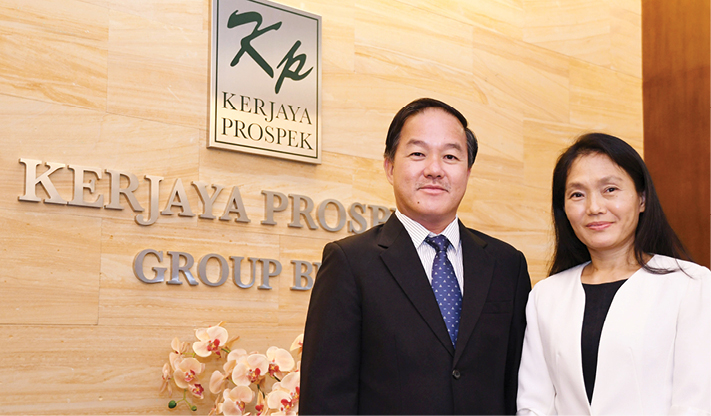 Tee's love and passion for brick and sand was established from a young age. During his secondary school days, there was a construction project just across his home, where he became friends with the constructor and got to know more about building and construction.
"I love being on the construction site. The construction site is where I can breathe easily. I spent almost all my weekends at the site. I even dated my girlfriend, who is now my wife, at the construction site!" Tee laughs. "I cannot just sit still in a cafe or cinema for dating. I always wanted to know the site's progress. On many weekends, I brought Datin on a bike to check out the construction sites. She understands me very well and accepts that I am a workaholic. This is why we got married."
Tee and wife, Datin Toh Siew Chuon, met in college. As a chartered accountant, Toh has always been watching the books of the business since they co-founded KPG back in 1995.
"I graduated from college in 1988 and worked for a construction firm for just two years before I formed a company with three partners. At that time, I was only 26 years old. Five years later, Datin, my brother Eng Tiong and I formed KPG in 1995 and the rest is history," he shares.
The trio started humbly as subcontractors before clinching their first main contract from Syarikat Perumahan Negara Bhd (SPNB) for a 1,500-unit housing project in Old Klang Road, Kuala Lumpur back in 2000.
"I didn't [let myself] feel happy [too soon] when I got this job. What was in my mind [at that time] was how to get this job done perfectly within the timeline. We should only celebrate when the job has been completed within or exceeds the client's expectation, not when the project comes in. In fact, we have not celebrated every job that comes in all these years, be it small or big project; we only celebrate after the job is completed and handed over to our client," Tee points out.
Such sense of responsibility and commitment of Tee and his team probably best explains why KPG has been thriving in the past two decades.
"If we want to stay in the industry long term, we have to constantly upgrade ourselves and pick up the lessons from mistakes along the way," he posits, adding that one lesson he learnt from the SPNB project was to have his own site workers.
Back in 2000, the government became much stricter in construction site management, especially on foreign workers.
"The government wanted all foreign workers on construction sites to be legal; if any illegal worker were caught, the main or sub-contractor could go to jail. My SPNB project site [workforce] was reduced to fewer than 20 workers overnight because my sub-contractors were scared.
"After this incident, I decided to have my own workers, getting them legally under KPG. With this, I could have control on the project progress and most importantly, the quality. Yes, we still need subcontractors, but at least I don't have to worry if they walk away for whatever reason, because I still have a few thousand workers as my foundation. I don't have to fully rely on the sub-contractors," Tee elaborates.
Currently, KPG has over 2,000 legal foreign workers, which is a 30% cut from pre-pandemic times, mainly due to some workers not being able to cross borders during this time, as well as the slow immigration progress.
"I think we are easily the only contractor that has such a sizeable workforce in Malaysia… It is never cheap to maintain the workers, but it is all worth it. We continue to provide food and aids, as well as the worker squatter on site during the lockdowns," he says.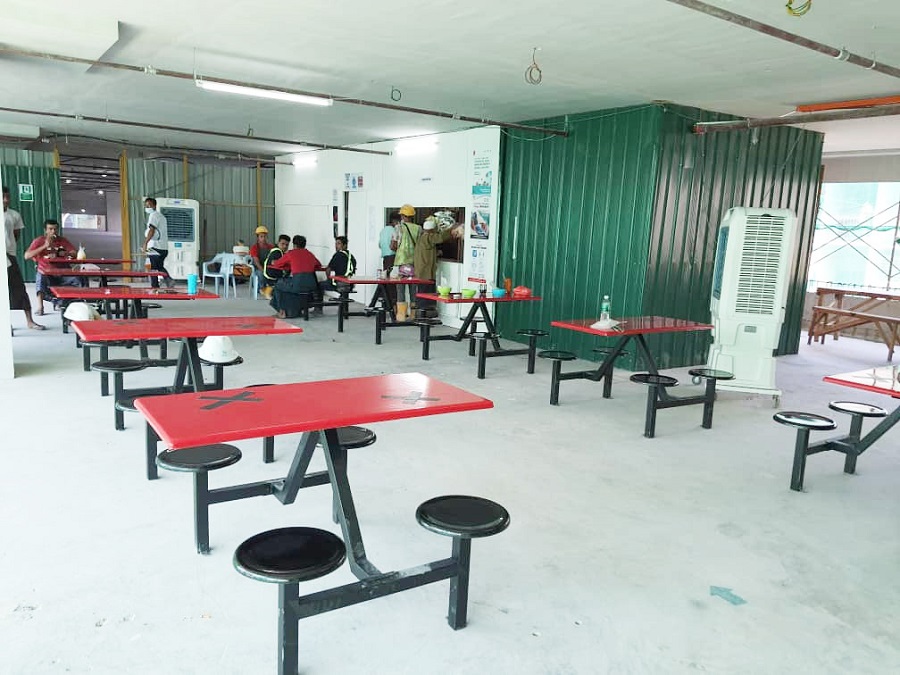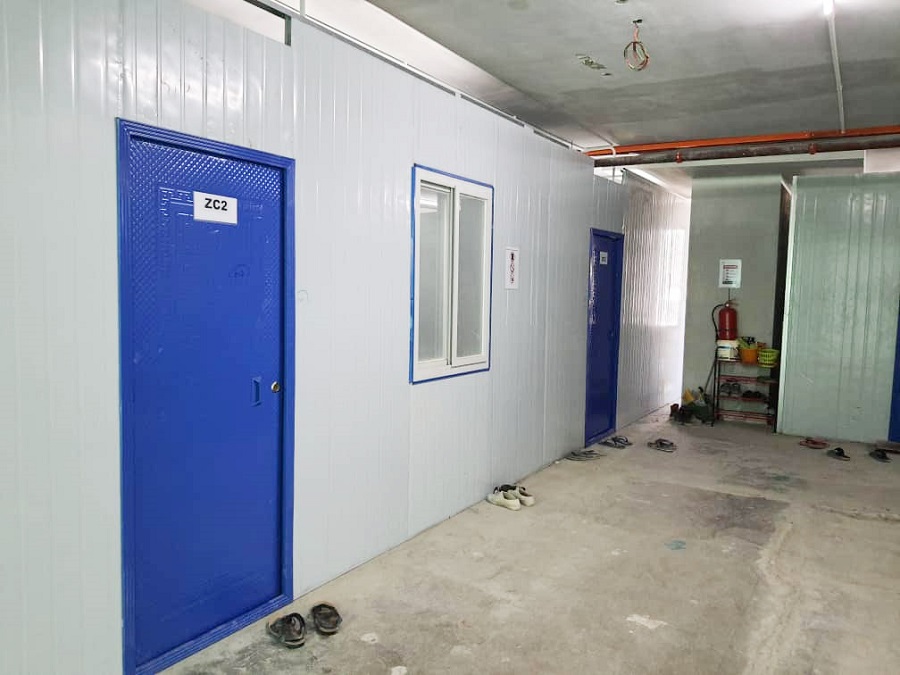 It is worth noting that the group had applied and built onsite worker accommodations even before the pandemic hit.
"The workers' wellbeing is important, especially when you have a pool of thousands of them. I think we could be the pioneer in having properly built onsite accommodations with approval from KPKT (Ministry of Housing and Local Government) on the facilities, ventilation and building safety and security aspects. Our worker accommodation is the standard that DBKL (KL City Hall) would refer other sites to follow during the pandemic," he highlights.
Planning ahead
From a humble construction firm started by just three young people to controling three public companies, Tee says it would not have been possible without planning ahead.
"We never really focus on what happens currently or the next one or two years, simply because when you come into the property industry, you need to look at and plan things for the next 10 years. Take E&O as an example, it is the master developer of STP. It is an ongoing project that will keep the team busy easily for the next three decades, and the project is so significant to the island. With this project and the prospect of overall Penang island, you don't have to worry too much about what is happening currently," Tee explains.
E&O group revenue has dropped 62.2% year-on-year to RM26.5 million in the first quarter of the financial year ending on March 31, 2022, mainly due to the absence of land sale gain amounting to RM55 million completed last year.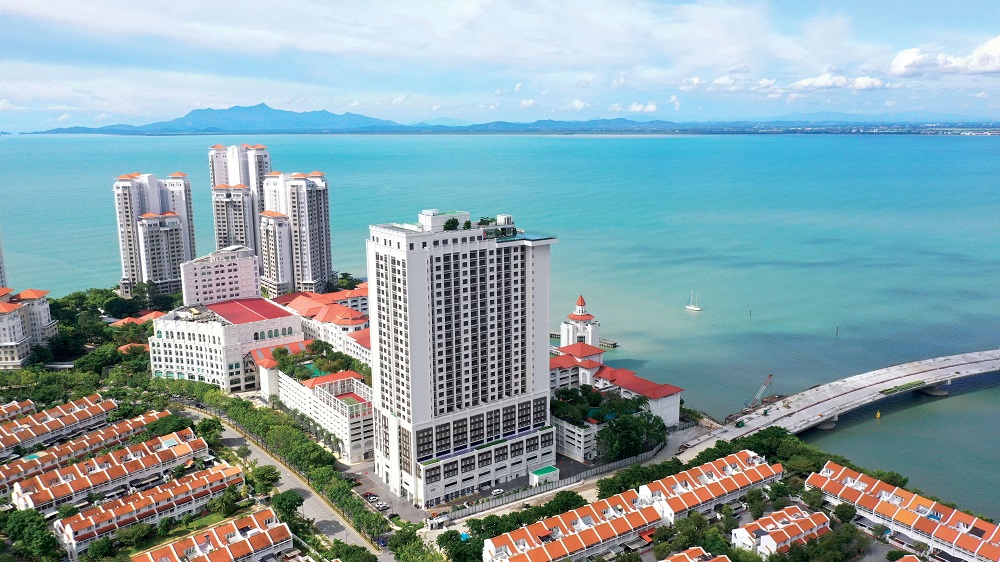 As the group is lacking new launches and has disposed of most of its current inventory in the last few years, it contributed to the lower sales at RM10.2 million, resulting in the higher net loss of RM9.1 million during the quarter.
However, "E&O will be very busy soon! In fact, we will have launches coming up by the end of this year. Our condo-tel in London also opened its doors recently on Aug 31, 2021. The E&O Hotel Penang renovation has been done. I have personally stayed there a few times. All in all, the group is all set for the next growth," says Tee excitedly.
He adds that E&O Hotel Penang is a 135-year-old heritage building, which underwent a major refurbishment right before the pandemic hit.
"The hotel is great. E&O is well known for its [eye to] detailing. You can see thoughts and efforts even in the smaller things in the hotel. With more economy sectors opening up now, I have seen the improvement in the hotel booking and F&B recently. Every day, I receive reports from the hotel division on the occupancy. It is really encouraging," Tee enthuses, at the same time revealing his hands-on leadership style.
Besides E&O Hotel Penang, Tee also owns Swiss-Garden Hotel and Residences Malacca via KPG, which Tee says has a similar improvement trend.
Merging not on the cards
While a majority of the research firms have concluded that E&O has a rather challenging near-term future based on its latest financial report, Tee reads it as a diamond in the rough.
"E&O is a very strong brand, and branding is very key. To be honest, the equity value of the brand is worth millions of ringgit. If the brand can sell, why should I do damage to it? Why should I merge KPG and E&O (as some in the market have speculated)? I understand very well that it is never easy to establish a brand," Tee answers when asked if there are plans to merge KPG and E&O in the future.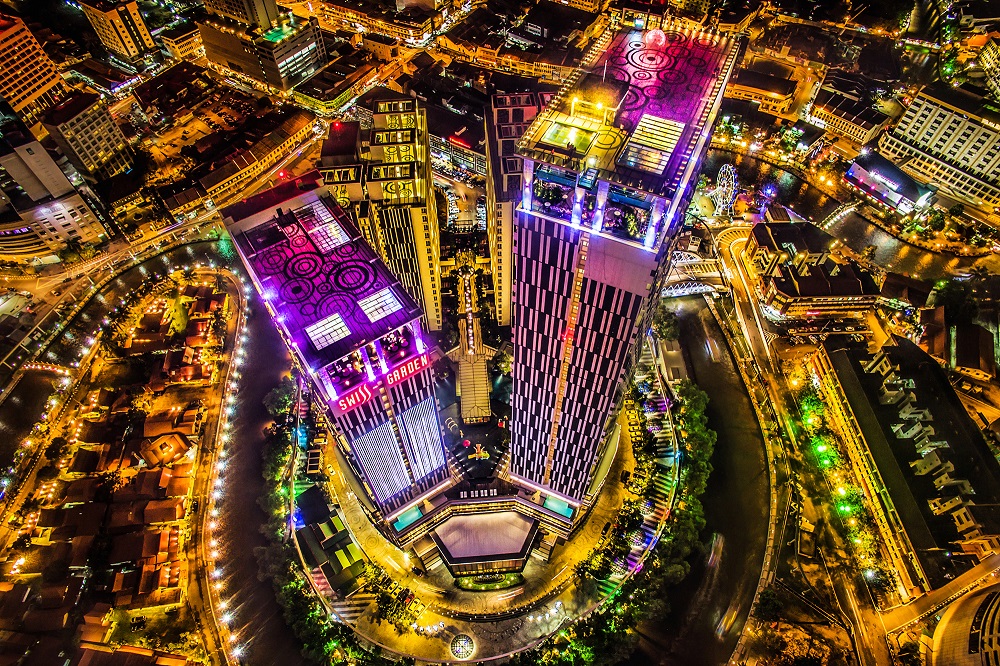 "I make it very clear to the E&O team that I will not change anything for now. E&O is parked under my personal vehicle. It has nothing to do with KPG or KPP. I also have not brought anyone from Kerjaya Prospek to E&O. They are the same people and same team here in E&O today. The only thing I have done is some cost cutting and budget reallocation – that's all.
"My mission in E&O is to carry on its legacy, while the vision is to bring the company to the next level with the help of my almost 30 years of experience in the industry," notes Tee.
Tee used to be one of the non-executive directors of E&O for years prior to the takeover, while KPG had been one of the appointed main-contractors for many of E&O's projects.
"I knew people would take a step back when the takeover news came out because [here was] a contractor taking over a premium property brand, right? People would wonder what would happen to the brand and company.
"The answer is nothing. I have been working on E&O projects for many years, I know its style. I am also familiar with many big boys' styles such as EcoWorld and SP Setia because KPG is one of the leading construction firms in Malaysia. I have worked with many clients and this is my strength. I think I know a bit more than others, which can assist E&O in moving to its next milestones," Tee stresses, as if in response to the watchful eyes of the market.
This story first appeared in the EdgeProp.my E-weekly on Sept 10, 2021. You can access back issues here.
Get the latest news @ www.EdgeProp.my
Subscribe to our Telegram channel for the latest stories and updates