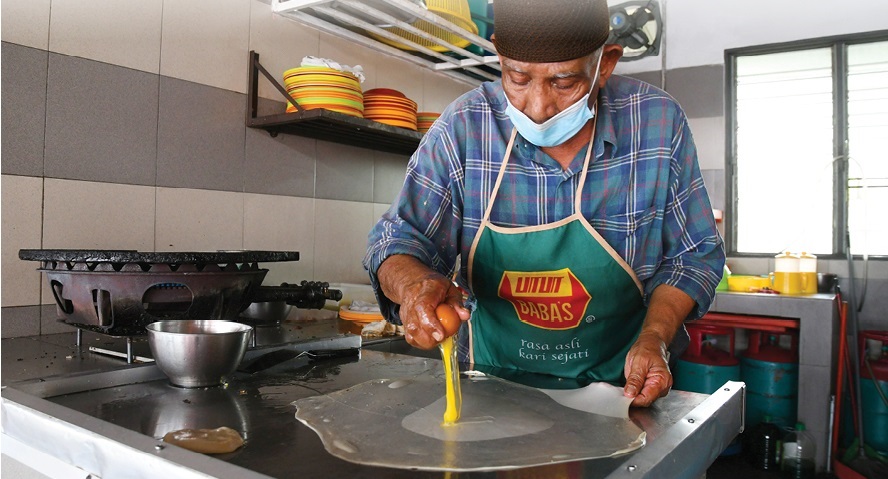 Only RM1 for a tasty and hearty breakfast, not in some remote outskirts, but right here in the Klang Valley!
Yes, Pak Ali sells roti canai priced only at RM1 at Taman Perindustrian Tinggi Subang, Selangor, where hundreds of factory workers got their daily morning boosters from.
But that was before Covid-19 struck, shut the factories and the workers stopped coming.
Read also
Darkened nation brightened by kindness in action
Help us help the B40s
Mohammed Ali Maidin, or fondly known as Pak Ali, started his small business selling roti canai over 10 years ago in Subang Jaya. With his stall located in an industrial zone, his income was severely affected throughout the pandemic.
"He saw his customers decreasing by the day. He was also forced to close from time to time. Plus, with RM1 for a plate of roti canai, it is very difficult for Pak Ali to sell enough to pay for his monthly stall rental and daily expenses," notes Azlina Aton, who daily patronises Pak Ali's stall nearby her house.
"I have known him for 35 years now… Pak Ali sells delicious roti canai. His roti sardin is also one of my favourites for breakfast," Azlina tells EdgeProp.my over the phone.
She adds that Pak Ali also has a disabled daughter, who helps him at the stall, and since his wife passed away some years ago, he has had to take care of her alone.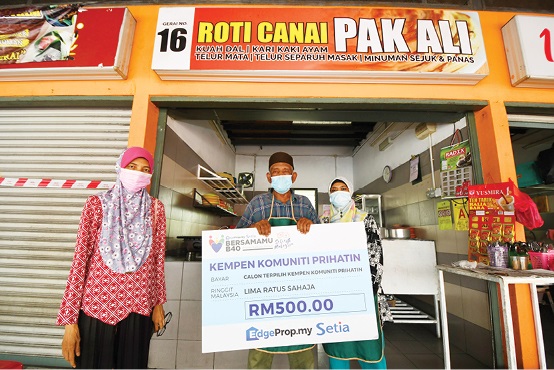 Heedful of Pak Ali's predicament, this loyal customer has taken an extra step to help this senior-aged father by nominating him for the EdgeProp.my and S P Setia Alongside our B40s Caring Community Campaign.
"I sincerely want to help him overcome these challenges. It is the least I could do. In times like this, we must band together and look out for one another as much as we can," stresses Azlina, who was alerted to the campaign when she sought help from non-governmental organisations to ease Pak Ali's burden.
Helping traders in dire needs
Themed "Alongside our B40s", the campaign, organised by EdgeProp.my and powered by S P Setia Bhd in conjunction with Malaysia Day this year, aims to offer a helping hand to some B40 F&B small business owners in the Klang Valley and Penang who are in dire needs for urgent assistance.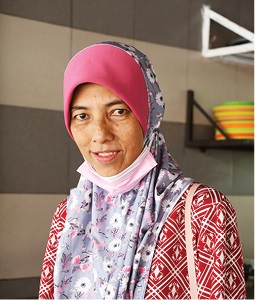 Each of the 25 selected microenterprises will receive a sponsorship of RM500 to upgrade their businesses, as well as RM300 a month worth of business for six months.
The public nomination process, which started from Aug 20 to Sept 1, 2021, has received a total of 133 nomination submissions. Although the campaign only limited the submissions for small traders in the Klang Valley and Penang, there were some nominations for those in Perak, Pahang and Sabah.
Weakened in body but strong in will
For Fazry Rukiman, his heart went out to his favourite sushi seller – Mohammad Hafis Salim, especially after the former experienced what it was like to be physically knocked off by the coronavirus.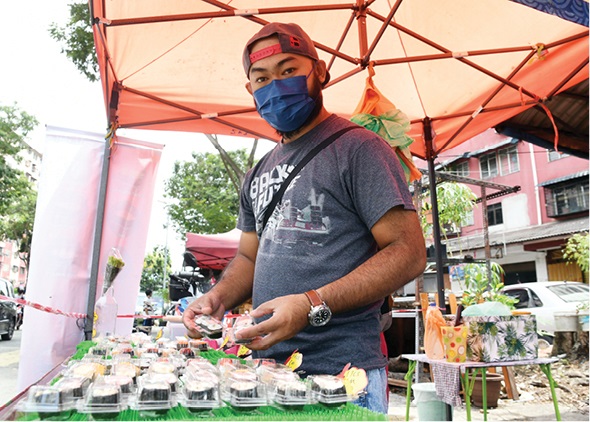 "It took me about a month to regain my strength to be able to resume work myself," Fazry recounts.
Indeed, for those who just recovered from Covid-19, a good rest or taking things slowly would be ideal, but for Hafis, there is no such luxury.
"Despite being warded for a week [for Covid-19], Hafis had to quickly resume his food stall operations as he needs to make ends meet and pay for his daily expenses," Fazry tells EdgeProp.my.
So when he saw the social media postings of EdgeProp.my and S P Setia Caring Community Campaign, the first thing that came to his mind was to nominate Hafis for assistance.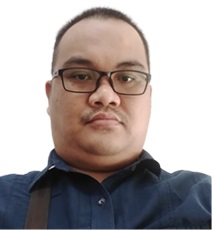 He shares that Hafis used to be a sushi maker with Carrefour (now Aeon Big) in Subang Jaya before deciding to embark on his own venture, making delicious and quality sushi at affordable prices at a stall located at Jalan PJS 6/5E, just in front of Block 1 Desa Mentari, Petaling Jaya, Selangor.
"The pandemic has resulted in an on-off business for Hafis, so it is difficult for him to make ends meet, especially with three children aged six to 14 in tow as well. Hafis' wife would help him out from time to time, in addition to managing a side business selling clothes and bundled goods.
"Hence, I am touched by his perseverance and tenacity. Life is not easy for him, and all that has inspired me to nominate him," Fazry says.
From a receiver to a giver
Another nominator, Mohamad Faizal bin Ahamad, has nominated not just one, but two warung nearby his workplace in Kuala Selangor, which he deems need help the most.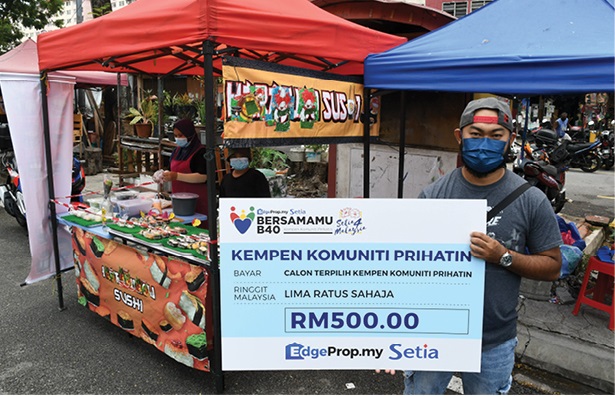 One of the businesses nearby the Bukit Rotan plantation estate is owned by Zaimori Hussin, who runs a small home restaurant with her husband – both already in their silver years. The other eatery is operated by Marlia Mihamad Ismam with her husband and sometimes their children.
"I may know who their children are and their names but I do not know their backstories. Nevertheless, I am sure they would be glad to receive whatever help they could," Faizal tells EdgeProp.my, who wishes to expand the support rendered to these families beyond just buying from them regularly.
Instilled with a principle to always look out for others in need, it does not take much for him to make the effort to register their nominations through the EdgeProp.my and S P Setia Caring Community Campaign when he came across it on social media.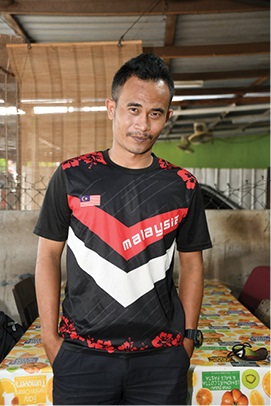 "I, too, know what they feel as I have gone through some hardships in my life after I finished my schooling years. When there was no one to help me get through those years, I met a friend who helped me and guided me to become the person I am today," explains the 36-year-old, who works as an auxiliary police on the Sime Darby plantation.
"Because I had someone who had helped me before and it has given me a second chance in life, I also want to share the same experience that I had with other people so that they know they are not alone", he recounts, adding that the moral support is crucial during times of uncertainties.
"I also want to help other people but I do not have a lot of money to give them financial assistance. Although it is only a small gesture, if I can nominate them and they are lucky enough to be selected as the recipients, then I am already grateful," says Faizal.
For a relentless father
For a daughter, the EdgeProp.my and S P Setia Caring Community Campaign was like a lifeline to help her father restart his coffee stall business after a four-month closure due to the lockdowns.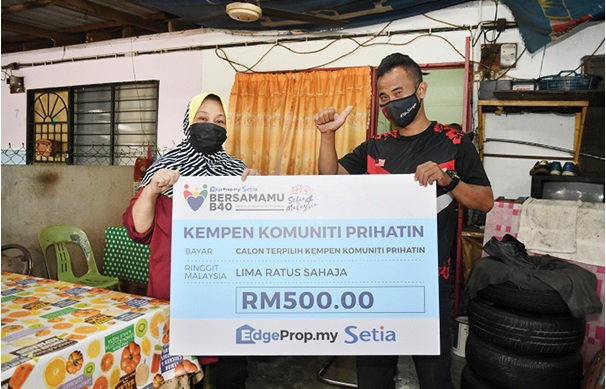 "I saw the campaign on my Facebook page and it was like a gift sent to me as I saw that it could be an opportunity for my dad to restart his business again," says Cheryl Wong.
Named Wong Mee Coffee Stall, the old-style cup-of-Joe stop is known as a hidden gem among the locals, but its location at the back lane of the Public Bank branch in Jalan Tun H S Lee has made it relatively obscured from the main thoroughfare at Petaling Street, Kuala Lumpur.
Having reopened on Sept 3, his father has had to single-handedly run the business after letting go of his one and only assistant last year due to a drastic drop in turnover.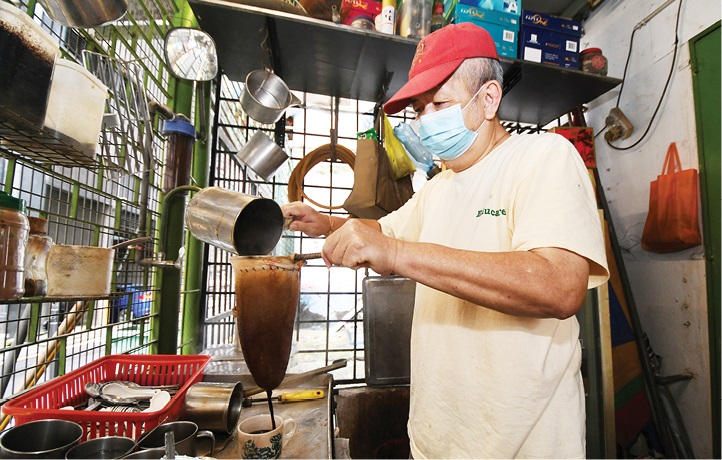 "My father is a reserved kind of person as he does not really like to share with us the difficulties he has been experiencing with his coffee stall," says Wong, who used to help around the stall when she visited her father. However, she has not had a chance to do so since mid-April due to inter-state travel restrictions, coupled with her having just given birth in early May.
However, from her earlier visits, it was apparent that business was not as usual, says Wong, who stays in Klang, Selangor. The stall's concealed location also makes it tough for her father to reach out to new customers.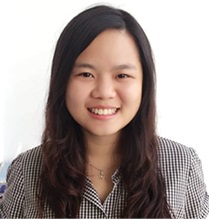 "His regular customers have told us that many people have stopped frequenting the stall. He also had many leftovers as one of his bestsellers, the pau, was not selling as well as last time."
Wong Mee used to be packed with nearby residents or working people who dropped by for breakfast – a cup of Hainan coffee with pau or kaya toast – but when working-from-home and no dine-in became the new normal, those days are now like scenes from an old movie.
Although the family did consider digitising the business, they soon realised that it was not practical for Wong Mee to go online.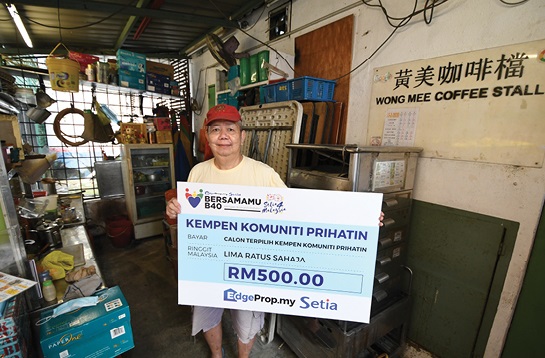 "Who would be willing to buy just two or three bottles of our coffee and pay RM10 for delivery?" she asks.
So her father chose to close the shop for a while and waited for the situation to get better.
Now that he has resumed operation, Wong says the monetary aid offered through the campaign would help him in getting the needed raw materials and some appliances to be upgraded.
"We hope the assistance fund could be of good use for his business. Although he has never shared his difficulties, at least we hope he knows that we will always try to understand and help him as much as we can," says Wong.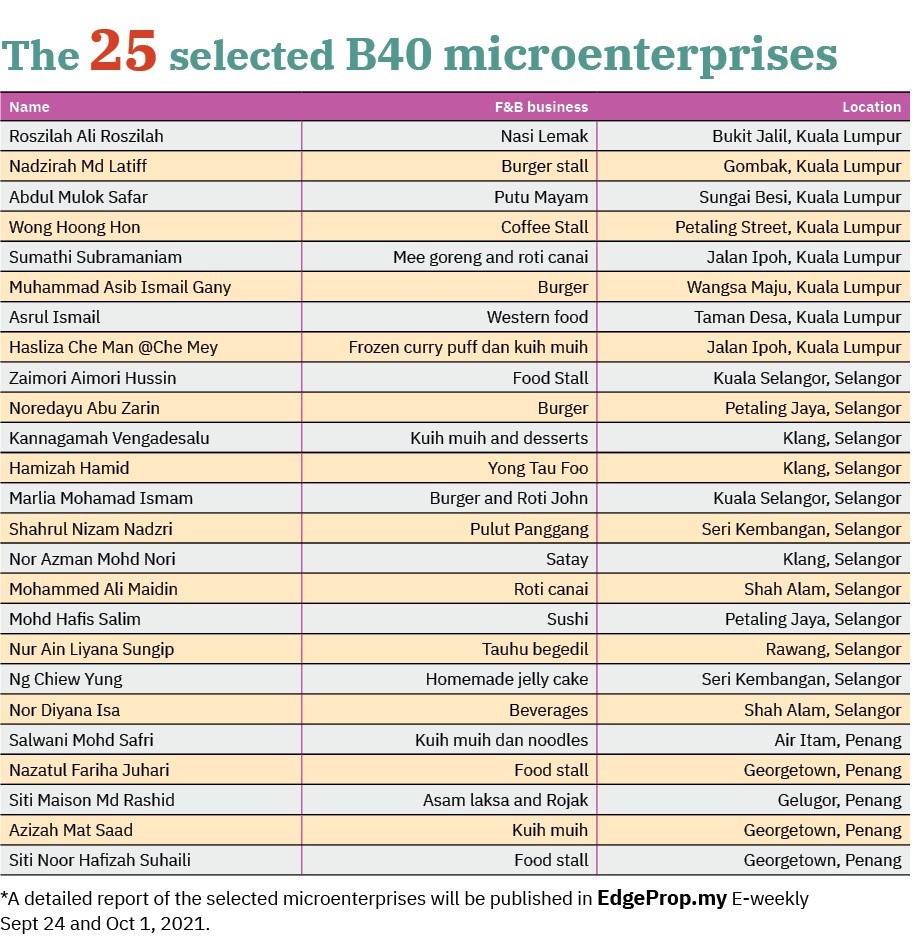 This story first appeared in the EdgeProp.my E-weekly on Sept 17, 2021. You can access back issues here.
Get the latest news @ www.EdgeProp.my
Subscribe to our Telegram channel for the latest stories and updates