In conjunction with Malaysia Day this year, EdgeProp.my and S P Setia Bhd have joined hands to give an encouraging nudge to some humble food stalls operated by micro-traders through a Caring Community Campaign themed "Alongside our B40s".
Organised by EdgeProp.my and powered by S P Setia, the campaign aims to offer a helping hand to some B40 F&B small business owners in the Klang Valley and Penang who have been affected by the pandemic and are in dire need of urgent assistance.
Read also
Darkened nation brightened by kindness in action
Each of the 25 selected microenterprises will receive a sponsorship of RM500 to upgrade their businesses, as well as RM300 a month worth of business for six months.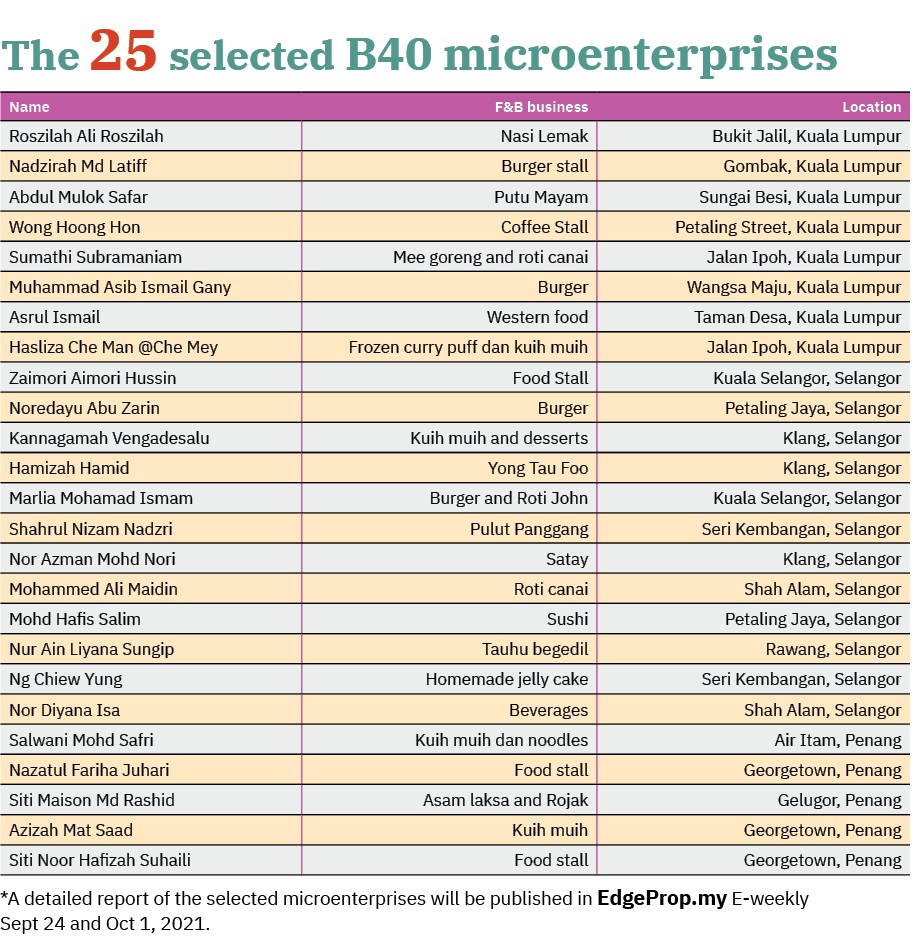 In this week's EdgeProp.my E-weekly, eight of the selected eatery operators open up their stories, give us a glimpse of the hardships they face, and inspire us with their unflinching tenacity as they keep moving forward.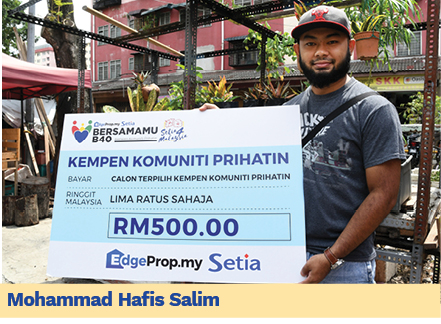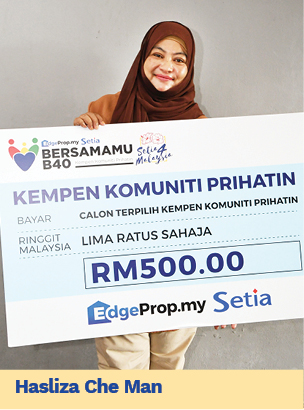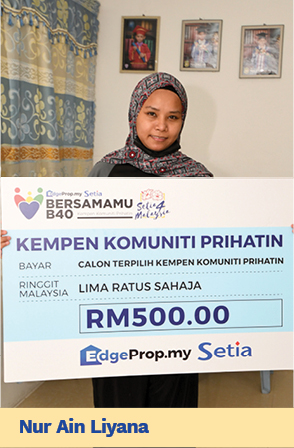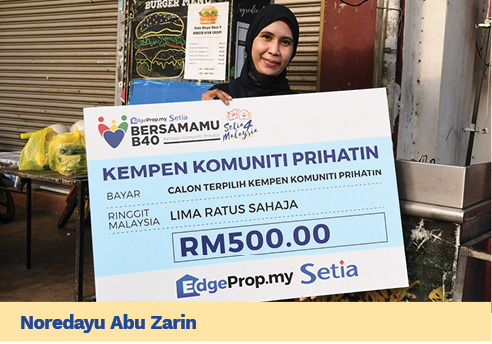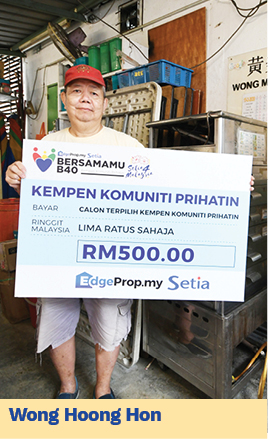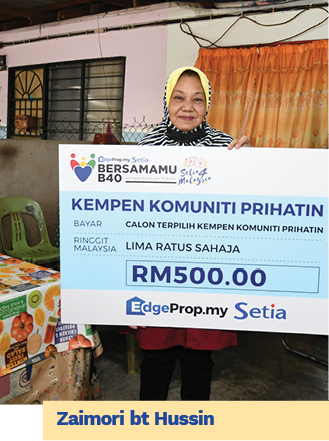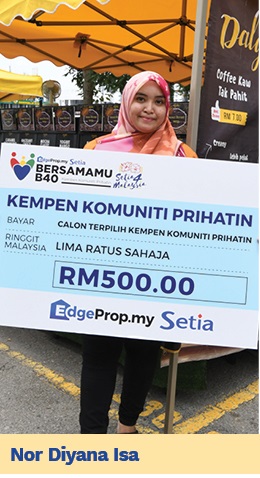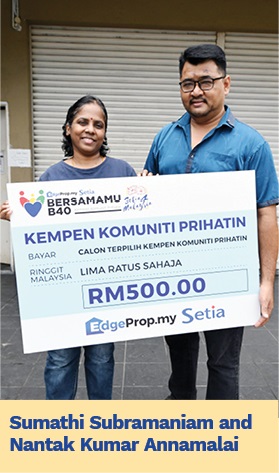 Struggling mother with six children
Name: Nur Ain Liyana
Business: Tauhu begedil
Location/way to contact: 018-218 3727 (Whatsapp message only)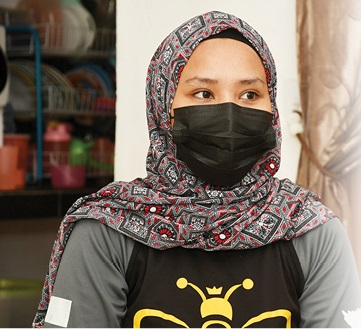 Nur Ain Liyana started selling tauhu begedil or stuffed tofu in 2017.
"As I am doing a marketing job with income solely dependent on sales and commissions, I came up with this initiative for a more stable and consistent income," Liyana, 32, shares with EdgeProp.my.
She has to take on the extra job as she has six children (aged one to 17) and her husband earns only a meagre salary as a factory worker.During the lockdown, she has conducted her tofu business online with cash-on-delivery around the Rawang area.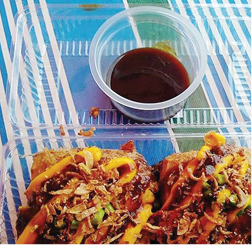 Unfortunately, in early August, her stall was impounded by the municipal council as she was operating without a licence.
"With the RM500 cash aid by S P Setia, I hope to purchase equipment that was confiscated [by the municipal council] and most importantly, apply for a licence. Then I can continue my business without worries," says Liyana, adding that she is in the midst of searching for a new business spot around her residential area.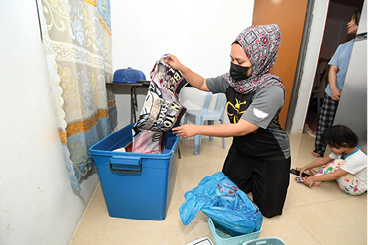 44 years and still counting
Name: Wong Hoong Hon
Business: Wong Mee Coffee Stall
Location: Lorong Bandar 19, City Centre, 5000,
Kuala Lumpur (Backlane of Public Bank)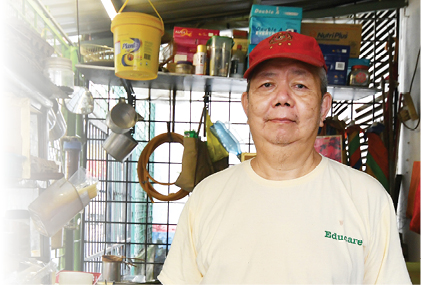 While most of the city is still deep in slumber, Wong Hoong Hon has risen – every day without fail, at 4.30am – for the past 44 years of his life.
That was how he made sure his coffee stall was open by 6am for his customers to get their morning boosters – a cup of good old Hainan coffee, together with either their favourite pau or kaya toast.
"Before this business, I had worked at a factory in Petaling Jaya for three years after I had finished my SPM. I took over the business from my father after he had passed away," Wong tells EdgeProp.my.
Wong was only 20 then. At 64 now, Wong could be proud of not just having kept his father's legacy alive, but through the untiring labour, day in and day out, provided adequately for his three daughters, now aged 32, 27 and 25.
Frequented by old timers and the surrounding workers, only those familiar with the nooks and crooks of the Petaling Street area would know the existence of this hidden gem named Wong Mee Coffee Stall in the heart of the country's capital city.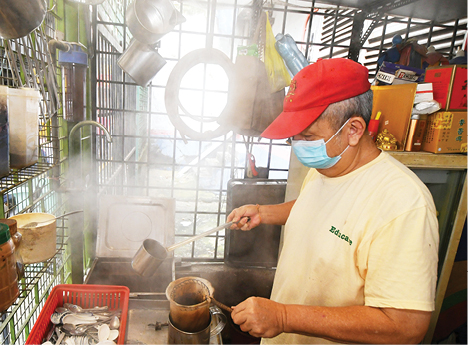 As a testament to the strong relationship with his regular customers, EdgeProp.my even spotted one of them making his own cup of coffee at the stall.
While there was no lack of patrons during the pre-pandemic days, the subsequent lockdowns in curbing the spread of the Covid-19 has hit the business badly, and doubly so because this humble coffee stop's location at the back lane of Jalan Tun H S Lee has made it hard for the already dwindled crowd to discover it.
With the movement control orders (MCO) keeping everyone at home, there was hardly any turnover for Wong, so for the first time in his life, he had to close the business for four long months, not to mention the almost one month earlier due to having come in close contact with a Covid-19 positive.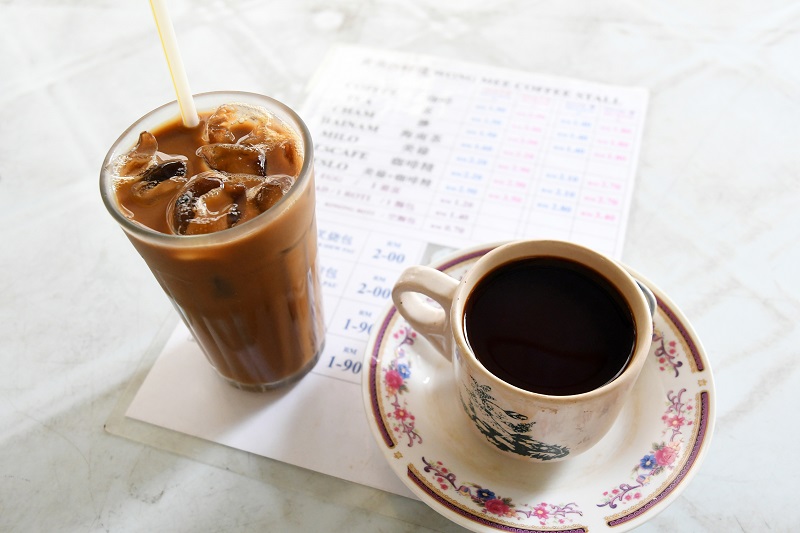 Having reopened on Sept 3, Wong reveals he has a six-month backlog of rent to be paid. So he says the RM500 he has received from the Community Caring Campaign is a relief, where the fund will used to settle his rent debts first as he evaluates other aspects of his business.
A man of few words, Wong ends with an encouraging message to other small traders like him: "Everybody is suffering but do not give up and just live within your means".
From taekwondo to mee goreng
Name: Sumathi Subramaniam and Nantak Kumar Annamalai
Business: Home-cooked food
Location/contact info: PPR Pekan Batu, Jalan Ipoh, 51200, Kampung Batu, Kuala Lumpur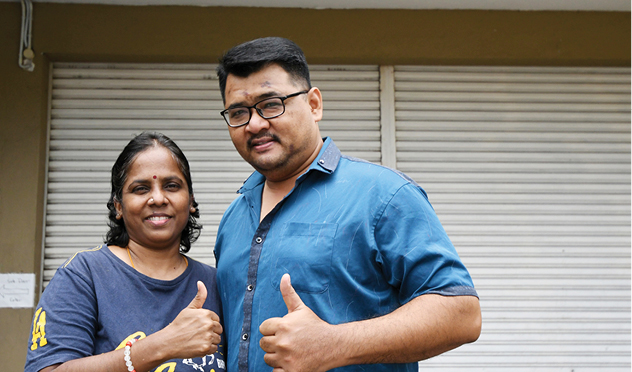 Before these parents of four young children started their own food business in their home kitchen selling mee goreng and roti canai, Sumathi Subramaniam, 42, was a housewife while Nantak Kumar Annamalai, 42, was working as a taekwondo instructor.
"I had my own taekwondo centre and was also giving coaching classes in several schools before the pandemic. [Now] my centre has closed down and I am not counting on the schools to allow coaching sessions yet," says Nantak, who had built his taekwondo career for 21 years.
As the sole breadwinner, Nantak had to find an alternative income to support not only his wife and children but also his parents.
"We had to find another way," they say.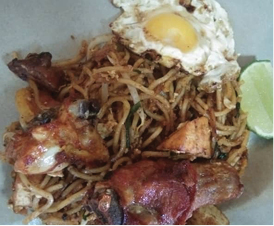 So four months ago, they decided to try their hand at the food business, as Sumathi had realised that her husband possesses valuable cooking skills, coupled with some experience gleaned from his childhood days, when he was helping his father at his mamak restaurant.
So far, their business has been sustained by orders from mainly their relatives and friends, as well as customers within 5km vicinity of their home in Jalan Ipoh, Kuala Lumpur.
"We did receive an order from as far as Cyberjaya too. We don't really know who the person is and we are also not sure how they got to know about us," Sumathi recalls of a promising encounter during the course of their venture.
As they have been getting a lot more orders compared to when they first started, the couple hopes that the RM500 from the Caring Community Campaign could help them expand their menu beyond mee goreng and roti canai.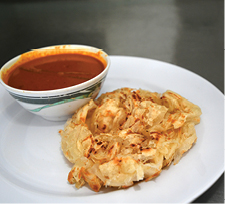 "Although taekwondo has nothing related to food, we have managed to create a path in this," Sumathi says, hoping to give an encouraging word to other struggling startups.
Contributing to family income
Name: Nor Diyana Isa
Business: Cafe stall
Location/contact info: Jalan Setia Perdana AZ U13/AZ, Setia Taipan, 40170, Shah Alam, Selangor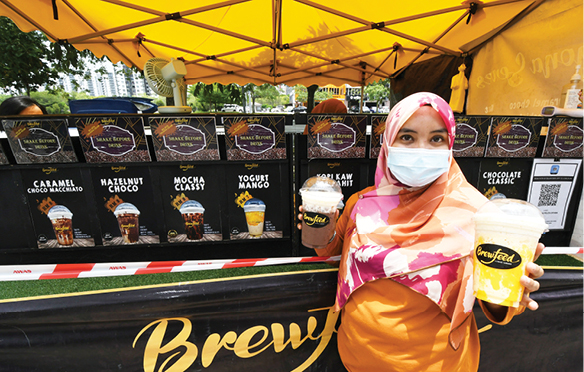 She had wished to be a full-time mother to her young child, but Nor Diyana Isa, 29, soon realised an additional income would help ease her husband's burden in bearing the family's expenses.
"Before this I was working at a Panasonic factory but I decided to quit as I wanted to take care of and spend more time with my six-year-old son. So, when I quit, my husband (a factory worker) became the sole breadwinner for the family.
"After a while, I felt that I also needed to contribute to my family and help out my husband. That's how I decided to start this business," Diyana tells EdgeProp.my.
Following that, while most businesses were struggling to keep afoot during the pandemic times, she ventured into a new business from scratch four months ago, striking up a partnership with a small beverage brand – Brewfeed.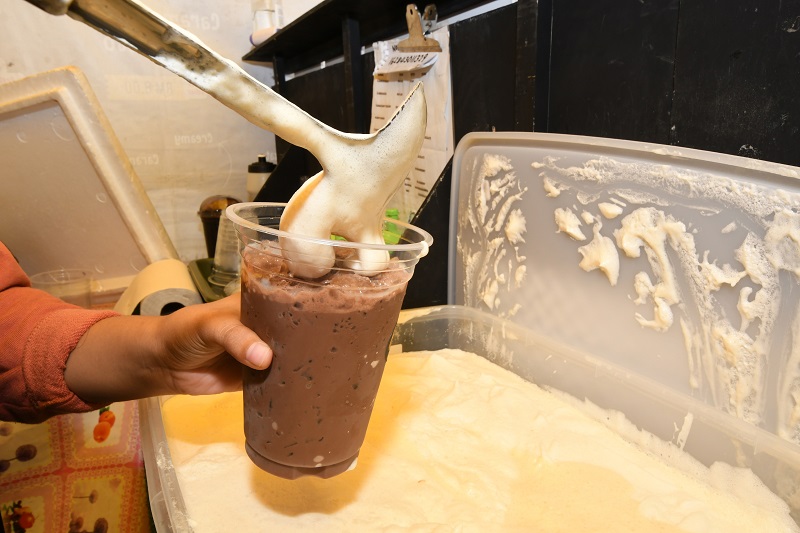 With the stall located in Setia Taipan, Selangor, Diyana shares that most of her customers are mainly the workers and residents around the area. She adds that business is much livelier in the evenings as workers end their workdays.
When EdgeProp.my visited her stall in the afternoon, the atmosphere of the area was a vibrant one with many other stalls set up at a stretch of road. Diyana's business seemed to be doing well too as her two nieces were helping her serve a number of customers.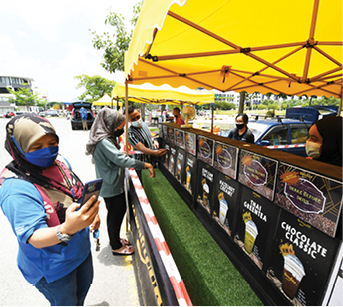 Selling mainly handcrafted and bottled drinks with a side of cream foam made daily to maintain it at its freshest, she wishes to get a new cream-making appliance with the RM500 from the Caring Community Campaign to increase her stock as it has been sold out daily, Diyana explains.
Finding the will to persevere
Name: Hasliza Che Man
Business: Kuih-muih and nasi lemak
Location/contact info: PPR Pekan Batu, Jalan Ipoh, 51200, Kampung Batu, Kuala Lumpur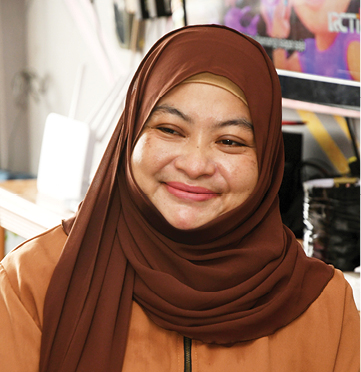 Before the pandemic, Hasliza Che Man, 45, and her husband, 54, used to enjoy a roaring business selling her own handmade kuih-muih on the campus ground of Kolej Poly-Tech Mara Bangi, Selangor.
However, the returns took a dive when the college, along with all education institutions, became off-limits to outsiders during the Covid-19 pandemic.
With that door closed to them, they turned to another option. Just last year, they managed to secure a stall to continue their trade below the flat where they reside in Jalan Ipoh together with their four children aged 25, 22, 19 and 16.
As the stall was not in good condition, they decided to do some renovation, but another hurdle threatened to knock them down again when the renovation works were halted due to the re-imposed lockdown.
"With the lockdown, I totally gave up. It took a toll on me and I even lost weight because I had simply given up. However, my husband kept encouraging me and telling me to just pick up any skills to try to motivate me," Hasliza tells EdgeProp.my.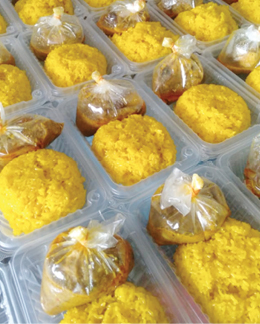 To make ends meet, her husband became a Grab driver while Hasliza, after profuse persuasion from her husband, started to make her traditional cakes again, and additionally, nasi lemak too, and have been selling them straight from her abode.
"Now, I am hoping for good news as there's been a lot of news on schools reopening. I have also been contacting one of the admins in the college, waiting for them to tell me when I can resume my business there," she shares.
As the recipient of the Caring Community Campaign, Hasliza grins and says that she wants to get a bigger rice cooker to increase the promotion on her nasi lemak menu.
In time to settle outstanding bills
Name: Zaimori Hussin
Business: Home food stall
Location: 5, Jalan Kasawari 1, Taman Kasawari, 45700 Bukit Rotan, Selangor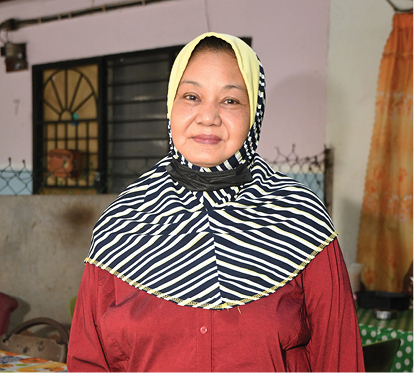 It was close to dinner time. Zaimori Hussin makes splendid fried rice or nasi goreng kampung, with day-old rice and just the right amount of seasoning and spices.
Other than that, she sells your typical hawker fare from her home in Bukit Rotan, Kuala Selangor, ranging from fried noodles to her specialty – chicken chop.
"I have been doing this for about 18 years now, and since I cannot take on a proper corporate job due to my medical conditions (diabetes and hypertension), this is the only way I can make ends meet," the 57-year-old proprietor shares.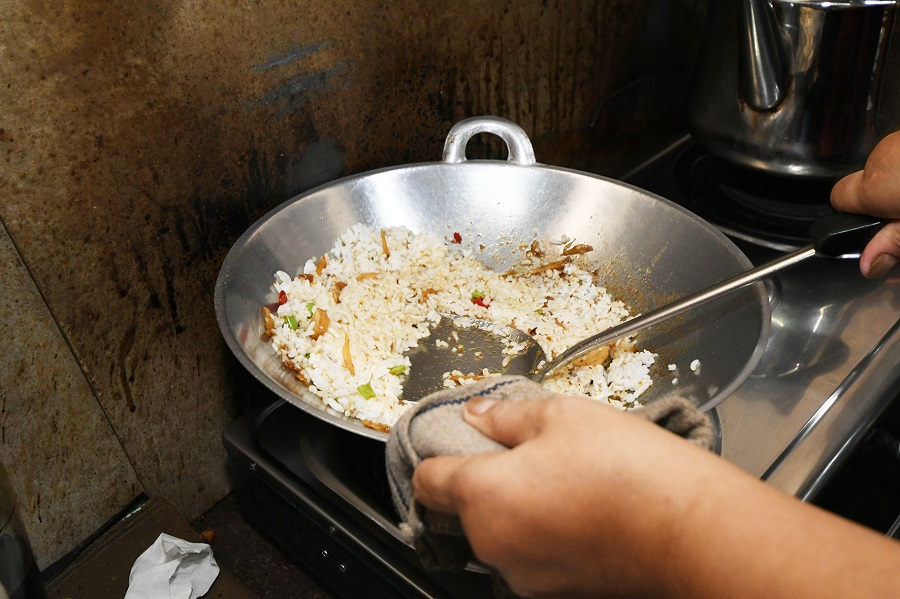 Her husband, Rusnan Rhohmat, 64, who helps her man the stall, could not take on a proper job as well because he has been suffering from a damaged kidney due to a fall from a roof many years ago while doing renovation works, Zaimori adds.
"I used to sell nasi lemak as well and there were more tables set up before the lockdown. But once the first MCO began, all was lost. I stopped selling nasi lemak and the crowd dwindled significantly after that. Plus, I had to take my chicken chop off the menu as I could not afford to store the ingredients for too long.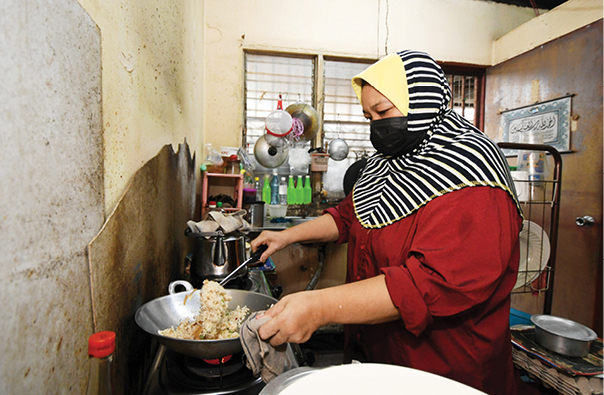 "My business has been severely affected, even to this day. I have not been paying for electricity and the rental of my home for many months now," she laments.
"With the RM500 cash aid, the first thing to do would be to at least settle the outstanding electricity bills for now…" says Zaimori.
No break for this sushi maker
Name: Mohammad Hafis Salim
Business: Sushi
Location: Along Jalan PJS 6/5E (Block 1), Desa Mentari, 46000 Petaling Jaya, Selangor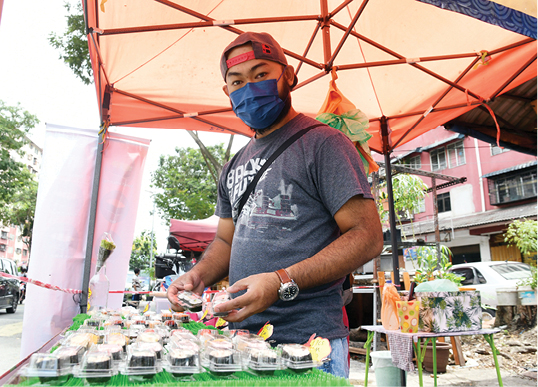 Mohammad Hafis Salim, 36, began making sushi just over two decades ago at Carrefour Subang Jaya (now known as Aeon BiG Subang Jaya), Selangor.
"I spent four years learning the ropes there," Hafis tells EdgeProp.my.
After leaving the job, he has been in and out of several jobs and most recently, as a dispatch rider.
"However, times are tough and I have been laid off [as a dispatch rider] during the Full (FMCO)," laments Hafis.
That setback spurred him into setting up his very own sushi stall three months ago along Jalan PJS 6/5E at Desa Mentari, Petaling Jaya, where he is staying. Hafis operates the stall with his wife from 11.30am to 6pm (or until sold out) from Mondays to Saturdays.
Though those bite-sized delights look fuss-free, running a sushi business is no simple feat. The ingredients such as salmon, tuna and ebiko (shrimp roe) can cost up to RM70 per kg.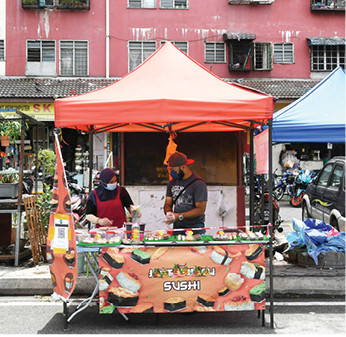 "Plus, any sushi prepared must be sold within two hours for freshness' sake or else they have to be discarded," Hafis reveals.
Despite having just recovered from Covid-19 around late August, Hafis took no break and quickly resumed operations to make sure the needs of his family of five are met.
"Of course, business was poor during the lockdown as people hardly came out but with the gradual reopening of the economy, I have been seeing an increase in sales," Hafis shares.
Thus, he is very grateful for the RM500 cash aid by S P Setia. "I will utilise it for capital for my sushi business, to buy ingredients," he adds.
Utilising the assistance fund to explore new menu
Name: Noredayu Abu Zarin
Business: Burger
Location: Flat Desa Mentari, Jalan PJS 2B/4, Desa Mentari, 46150 Petaling Jaya, Selangor (Facing KKC Auto & Tyre Services)
Noredayu Abu Zarin, 38, has been flipping burgers for over 10 years now at Desa Mentari Apartment off Jalan Klang Lama in Selangor.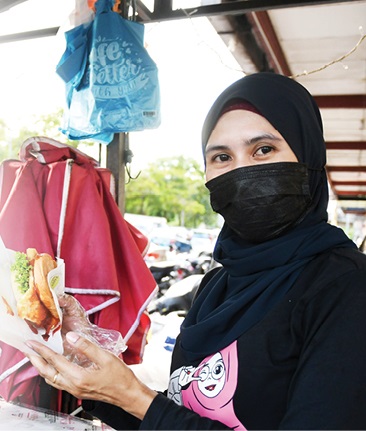 "I used to have a day job at a car workshop and would be home by 5pm to prepare to start selling burgers by 7pm. Unfortunately, the workshop closed down during the first MCO last year and I have had to resort to selling burgers full-time ever since," says Noredayu, who took over the business from her father seven years ago.
She admits business has been slow throughout the lockdown. "Especially when [the F&B sector] was only allowed to operate until 8pm, I had to sell burgers from my home. And during that time, only those who are familiar would drop by to patronise," Noredayu tells EdgeProp.my.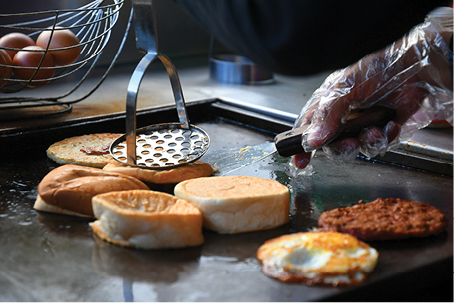 With the RM500 cash aid, she hopes to introduce new additions to her menu such as crispy burgers and "burger oblong" – which have higher costs, so the fund would provide a great foundation to start securing the ingredients needed.
Her message for those in the same boat is: "Don't give up. This applies to the newcomers too. I see some stalls around here closing down barely a month after setting up. We have to be dedicated and be in it for the long term. Keep holding on, the [pandemic] will not last long. There will be clear skies after the rain".
This story first appeared in the EdgeProp.my E-weekly on Sept 24, 2021. You can access back issues here.
Get the latest news @ www.EdgeProp.my
Subscribe to our Telegram channel for the latest stories and updates