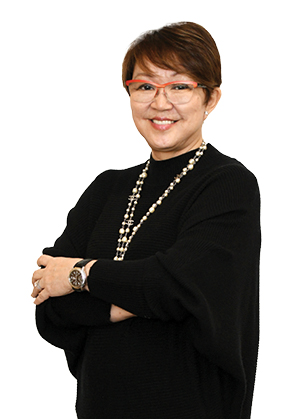 The move to control affordable home prices in urban areas by putting a cap on their secondary market values has sparked active debate in the real estate arena, especially among the industry stakeholders.
Mooting the move in the just-unveiled 12th Malaysia Plan (12MP), the Government said this is to ensure that housing remains affordable to the select target groups.
In order to increase the supply of affordable housing, regulations will also be introduced to limit the purchase of affordable housing to only one for an eligible citizen.
Read also
Buy a house now? It's not that crazy actually
Checklist before committing to property purchase

Click here to visit VPEX 2021
On top of this, a comprehensive database of affordable homeowners will be established to monitor homeownership, according to the report.
Before taking the discussion further, there is a need to define "affordable homes" in the present context.
This is necessary to avoid confusion as the words "affordable" and "affordability" are being bandied about freely and used interchangeably in the market.
While affordable homes built under the Government's initiatives are capped at RM300,000 or less, private developers are now aggressively marketing their brands of "affordable" homes which cost RM500,000 or more.
These homes are usually the popular landed types and because they are located at the peripherals or outside the hot-and-costly addresses, they are described as "affordable".
It is unimaginable, therefore, that the secondary prices of such landed homes be controlled artificially – against the law of supply and demand!
For social housing, the Government's reason to control secondary market prices is understandable and must be lauded. After all, the desire is to ensure that Malaysians have their own homes.
Be that as it may, as it now stands, social housing schemes already have conditions tied to their resale. These conditions differ primarily from state to state. This is because land is a state matter.
So the question is: Could a state be compelled to cap the secondary market prices of its affordable homes?
This aside, rather than keeping price speculations at bay through unhealthy market intervention, a more sustainable way in ensuring that affordable homes stay within the reach of all is necessary.
For a start, how about bringing down the cost of doing business?
The rising cost of property development and construction activities has long been the bane of the industry.
It is high time the Government took a deep dive into the crux of the issue – once and for all.
Incentives could also be extended to developers of social housing. With more supply, the market will correct itself – in a manner that is healthy and desired.
Social housing or otherwise, let us not forget that real estate ownership enables significant value creation, unless one makes a bad decision – one that is devoid of market research of course.
It is therefore not uncommon to find homeowners who have successfully "upgraded" into more desired abodes simply by leveraging the value creation of their previous property investments.
By placing a ceiling on the secondary pricing of any home simply means there would be zero value creation in the investment. Is this the intention?
Sure, impose conditions on a resale of an affordable home to deter speculation. However, at the same time, do not inhibit the value creation potential, or we could be potentially looking at the prospect of slums in our midst.
Last but not least, as always, industry engagement, clarity and transparency are vital as Malaysia comes together to usher in brighter and inclusive days ahead.
This story first appeared in the EdgeProp.my E-weekly on Oct 1, 2021. You can access back issues here.
Get the latest news @ www.EdgeProp.my
Subscribe to our Telegram channel for the latest stories and updates