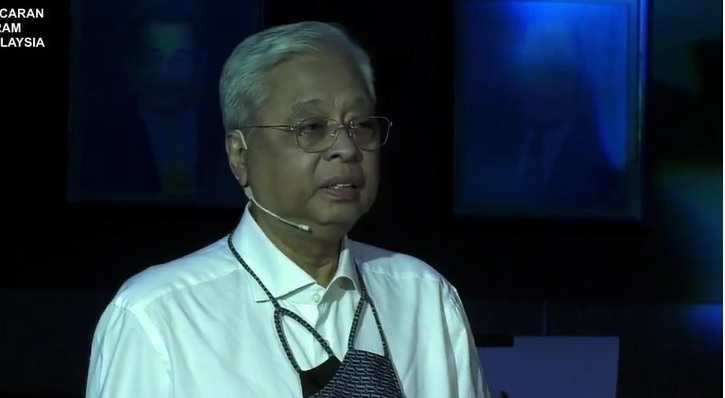 KUALA LUMPUR (Oct 16): Malaysia has decided to halve the quarantine period for fully vaccinated travellers returning or coming to Malaysia from 14 days to seven, starting next Monday (Oct 18).
At the same time, the government will shorten the required close contact isolation period for the fully vaccinated from 10 days to seven days.
In contrast, unvaccinated or partially vaccinated travellers will face a 10-day quarantine upon entry into Malaysia, Prime Minister Datuk Seri Ismail Sabri Yaakob (pictured) announced in a statement yesterday.
Likewise, the unvaccinated or partially vaccinated who are identified as close contacts will be quarantined for 10 days.
These relaxations were among the easing of a slew of standard operating procedures (SOPs) that the premier announced, after the coronavirus' infectious rate or R-naught dropped below 1.0 to 0.86, as the country recorded fewer than 10,000 new daily infections for the past two weeks.
And 91.2% of the country's adult population have been fully vaccinated as of Thursday, while 95% have had at least one vaccine dose.
Together with the SOP relaxation, he announced that the country's core economic zone, the Klang Valley (comprising Kuala Lumpur, Selangor and Putrajaya), will transition into Phase Four of the National Recovery Plan, together with Melaka, starting on Monday.
Kelantan, Perak, Penang, Sabah and Kedah, meanwhile, will shift to Phase Three from Two on the same day.
"This phase transition follows the guidelines set by the National Recovery Plan and the percentage of complete vaccination rate of the adult population. With the phase transition for the stated States, Malaysia as a whole is now moving into Phase 3," he said.
More SOP relaxations
Below are the other relaxations of the SOPs that the premier announced:
Rest and service (R&R) areas at all highways nationwide will be allowed to operate round-the-clock from Saturday.
e-hailing vehicles will also be allowed, starting Saturday, to resume carrying passengers based on the vehicles' seating capacity for all phases of the NRP
Cyber cafes and centres will be allowed, starting Sunday, to operate at 80% capacity for Phase Three States, and at 100% capacity for Phase Four States.
Face-to-face meeting, incentives, conventions and exhibitions (MICE) are allowed in Phase Three States for the fully vaccinated from Monday, on condition they perform pre-event Covid-19 tests, observe physical distancing, wear face masks and with the venue not more than half-filled.
Meanwhile, Ismail Sabri said the SOP for international travel for the purpose of umrah, which was tabled during the Pandemic Management Technical Working Group meeting on Sept 27, had been gazetted in line with the announcement to allow interdistrict and interstate travel on Oct 11.
"As such, pilgrims are allowed to perform umrah in line with the decision to remove the MyTravelPass requirement to go overseas, from Oct 18," he said.
The 'test and release' pilot protocol programme
The government, said Ismail Sabri, has also decided to implement a 'test and release' protocol pilot programme for identified travellers on official business, namely: the head of state, Minister, Deputy Minister, Menteri Besar, Chief Minister, State Government Excos, Members of Parliament and government officials.
This is on the condition that their journey or itinerary is for official purposes and will be tight and limited, he said. "The implementation of this pilot programme will take effect on Oct 18 and be approved for business travellers at the soonest," he added.
Get the latest news @ www.EdgeProp.my
Subscribe to our Telegram channel for the latest stories and updates