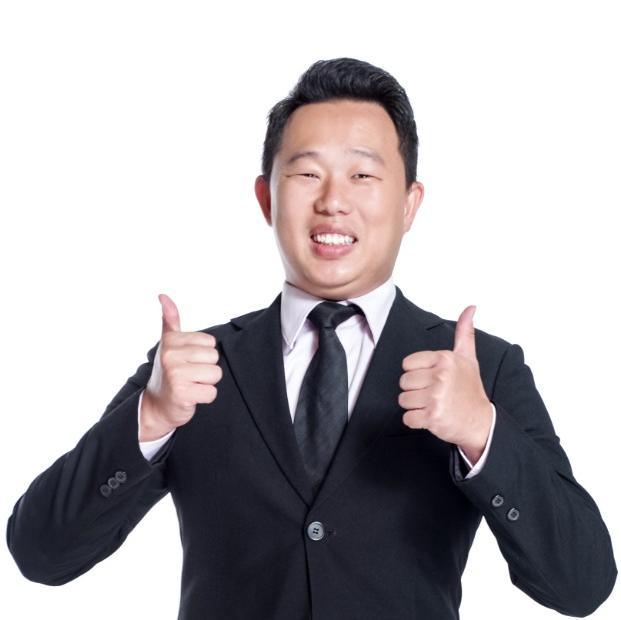 Entering into his tenth year as a real estate negotiator, Hugo Siow (pictured) of CID Realtors Sdn Bhd has gone from one agency to another while finding his niche in the real estate industry.
While he began his foray into the industry by selling residential and commercial properties, Siow only discovered his niche in the industrial properties market two years ago. In an interview with EdgeProp Malaysia, Siow explains that the jump to industrial came from understanding that he was more of a "facts and figures" person, which would put him in a better stead to handle industrial transactions, compared to residential transactions.
"Before this, I was doing mostly residential, but it was hard for me to close the deal and I could not compete with others who knew how to charm the buyers. To me, I am more of a facts and figures kind of person. That's why I decided to focus on industrial properties."
Furthermore, CID Realtors, the agency which Siow is currently with, strengthened his footing into the industrial real estate industry, as it focuses more on industrial properties, compared to Siow's previous agencies, which handles more residential and commercial transactions.
Prior to his foray into real estate, Siow worked as a marketing manager for a beauty salon. After two years in the beauty industry, he received an invite from a friend to join him in a small property agency. That particular agency had only four people. While the team there expanded, the company did not last. And out of the four people during Siow's time, only Siow remained in the industry till today.
Beyond being a real estate negotiator, Siow is also a team leader within the agency, a role he took up around six years ago. Funnily enough, he shared that his agency had encouraged him to be one at the time as he was not doing well with his personal sales.
"[My bosses told me] that since I was not doing well in personal sales, I could [consider] doing recruitment and training newcomers instead," recalls Siow. He adds that his agency recognised his strengths in IT, law and theory, which could benefit the agents to be top sellers instead.
Now, Siow has a team of 18 agents under him; some of them have followed him from previous agencies.
Specialising in the Balakong and Puchong areas
Building his niche and specialising in industrial real estate was not a smooth journey; it certainly took Siow a lot of time to acquire the knowledge needed.
Siow has already delved into the industrial line prior to joining CID Realtors. It was around two years ago where he started to build his niche and only last year was where he was able to conclude a deal above RM100,000.
Being a "fact and figure" person, he mostly made careful observations and reading up on news and reports while also understanding the transactions and trends of the area.
"When we are trying to sell the unit, we are not only selling the property but also selling the information. This information is valuable as it explains the appeal of the property," Siow shared.
Today, Siow has niched down to industrial properties in the Balakong and Puchong areas.
Why these two specific locations? According to Siow, there is potential in these two areas when compared with hotspots like Shah Alam and Petaling Jaya.
"Shah Alam and Petaling Jaya are good areas but it is very expensive. For me, as someone whose income is dependent on my sales, I want to maximise my options but also I want to maximise my clients' option of deciding which units they want to choose."
Many of the companies operating in Balakong are small- and medium-sized enterprises (SMEs), says Siow. He adds that most of his clients use Balakong as their warehouse centre because the location is easily accessible to other parts of Malaysia, such as Penang.
"Balakong is used as a central support for the whole of Malaysia," he shares.
Even though he has built up a niche and reputation in transacting industrial properties, Siow is never one to rest on his laurels. Instead, he is looking into transacting development land. Even though it is a hard topic, Siow is not one to shy away from difficult situations.
"I'm also learning how to sell development land. It's a hard topic but I'm learning on the go, by trying to close some deals."
"I'm trying to achieve breakthroughs in a new skill or industry all the time. Not only staying in the comfort zone. If there's no changes, the journey will get boring as there are no challenges. By challenging myself, satisfaction will be rewarded.
Get the latest news @ www.EdgeProp.my
Subscribe to our Telegram channel for the latest stories and updates