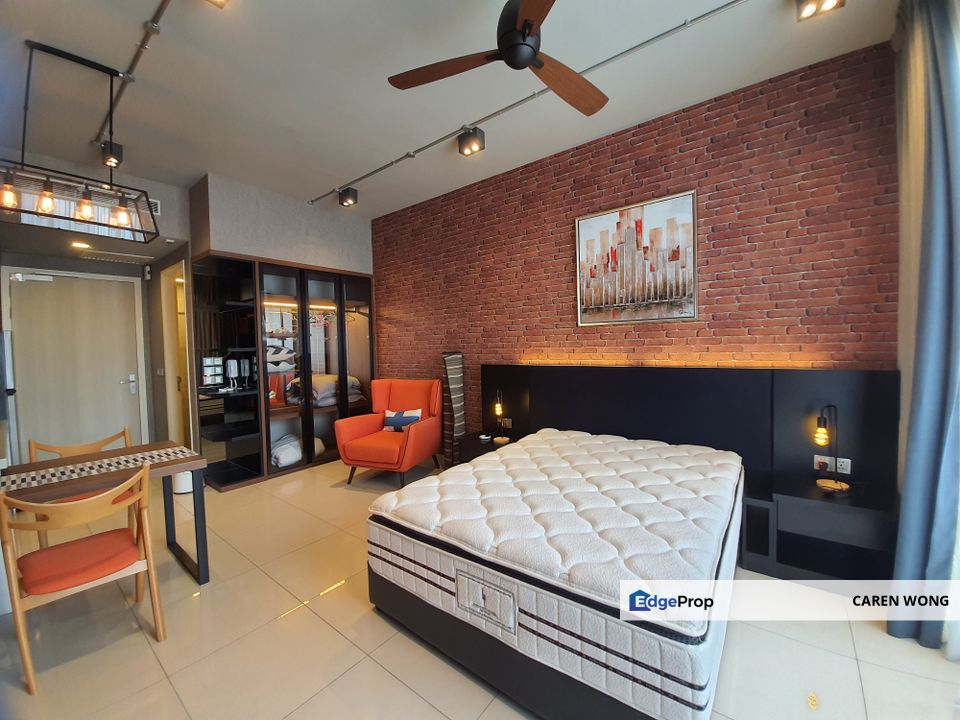 A studio apartment is an open layout with no walls to separate rooms, except for the bathroom.
It is the "only" space you need to take care of (read: less cleaning and minimal housekeeping).
The compact lifestyle is an ideal option for those who want to live in a good location at an attainable price tag.
Living in a small space may not be an ideal lifestyle choice for many, but for some, a studio apartment offers more (space) than meets the eye.
"Living in a studio apartment means I only need to take care of the space I have," says video editor Katherine Hoon (38), who owns a 450-sq ft studio apartment in Cyberjaya, Selangor.
"It's a small space and requires less cleaning and minimal housekeeping. The best thing of all – everything is within your reach," she quips.
With the soaring prices of properties in high-demand areas such as the Klang Valley, owning a property might be a challenge to many, especially young professionals and fresh graduates. With their limited resources, buying a studio apartment can be an alternative.
The space that fits the price tag
In fact, for Hoon, her studio unit in Cyberjaya was "a reasonable deal" that she could afford, despite having to travel daily to her workplace in Bukit Jalil then (before Covid-19 pandemic). Now that she is working from home, it is even more convenient.
The "reasonable deal" has also allowed her creative talent to kick in to decorate and maximise the use of space in her studio home. She also considers the modest expanse an advantage because she does not need to spend much on furniture.
"It is an open space without walls and this allows daylight to reach every corner of the house, just the way I like it," Hoon adds.
In addition, having a home at the right locale is a big plus point. Take for instance, BBCC's SWNK Houze, which is located strategically in the coveted address of Bukit Bintang in Kuala Lumpur. It offers a 463-sq ft studio unit at a price tag of RM618,000 – that's quite an attractive deal if space is not an issue.
Another advantage of living in a studio apartment, which is usually attached to a quality development, is the privilege to all its facilities, such as a swimming pool, gym and others.
Check out other newly launched properties here.
Aren't there any downsides?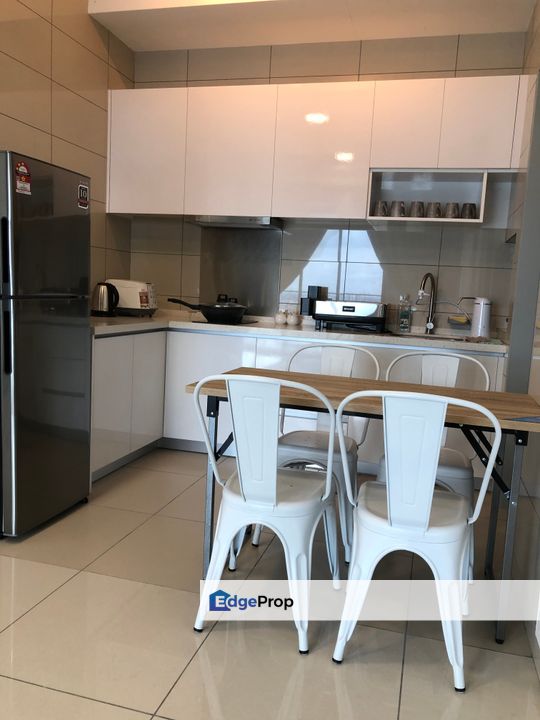 Of course there are.
Aside from limited space – for storage, especially – odour and moisture can easily get trapped within the space, according to Hoon, who likes to cook and bake. Hence, good ventilation in such properties is an important criteria to consider when it comes to buying a studio unit.
The limited space also means you could only accommodate a small number of guests in the house. Since there is no separation of space, it might be inconvenient to host guests too if privacy is an issue.
Okay, but what (exactly) is a studio apartment?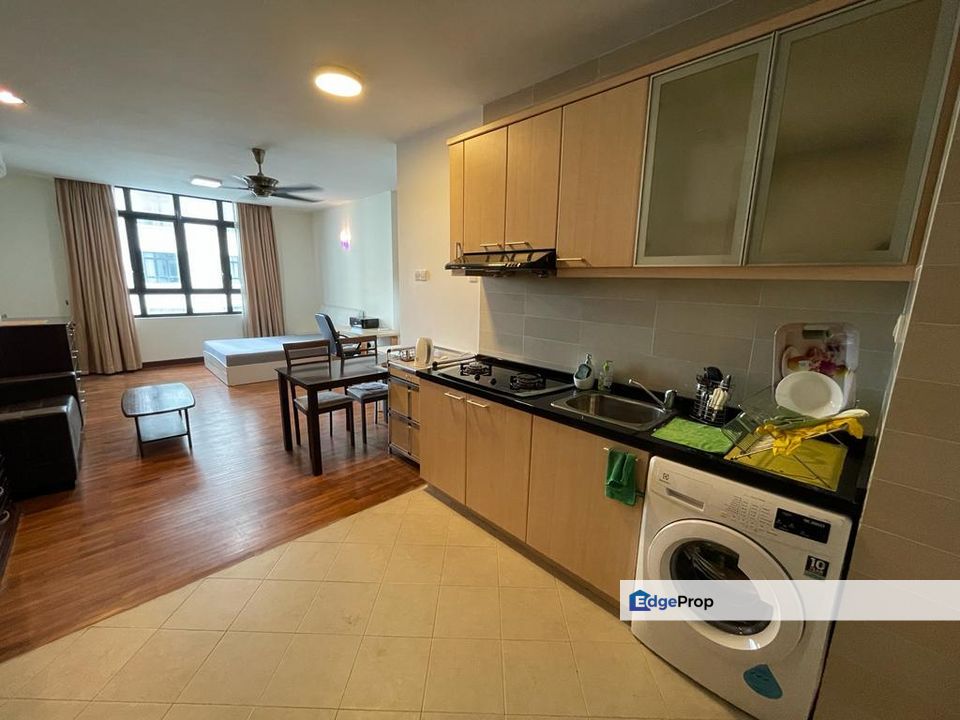 A studio apartment does not mean only a small bedroom. It means living in a single, large room with no partitions, doors or other features to differentiate one space from another.
This means your living room, kitchen, dining area and "bedroom" are all within the same space. The only separated room in the apartment is perhaps the bathroom – for obvious reasons.
In other words, a studio apartment is a self-sufficient and self-contained space that has the complete features of a common residence.
In Malaysia, a typical studio apartment has a built-up ranging between 400sq ft and 800sq ft.
Read here to know more about the size of Malaysian homes.
Is a one-bedroom apartment a studio?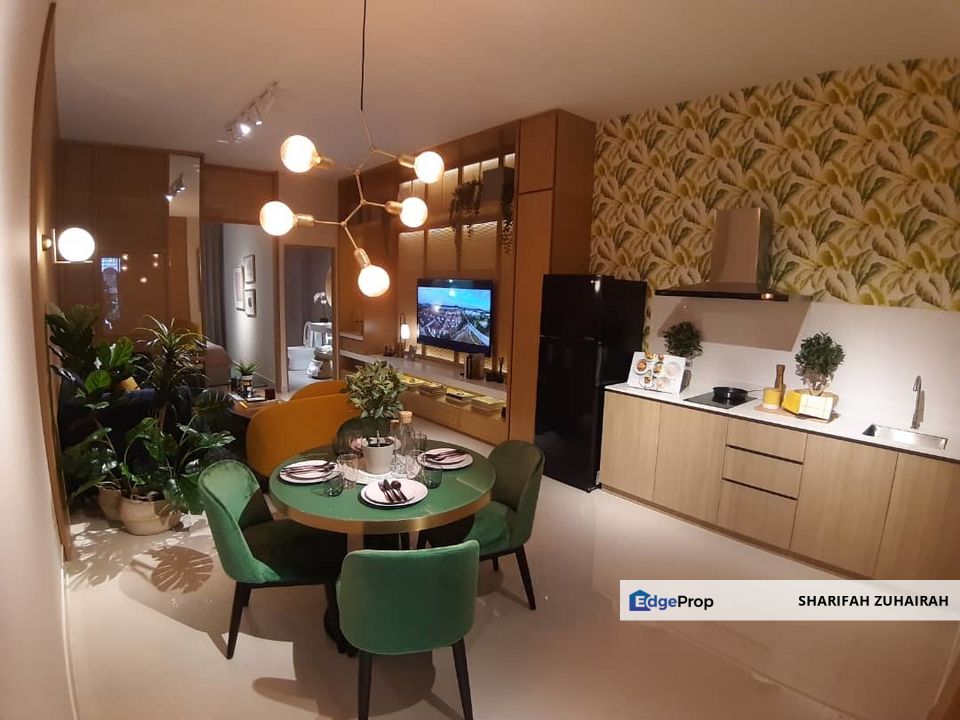 It looks like one but not entirely. The defining difference between a one-bedroom unit and a studio is a floor-to-ceiling wall or a door that separates the sleeping space from the rest of the house. The distinct separation of spaces accords more privacy to the bedroom.
Secondly, a one-bedroom apartment usually has a larger built-up than a studio unit. With the added space, you could conveniently accommodate more guests in the house.
Generally, studio living may be perfect for singles and couples who appreciate minimalism of space and furnishing, but not families.
Find a variety of rental choices here for one-bedroom units.
And more sale listings for studio apartments here.