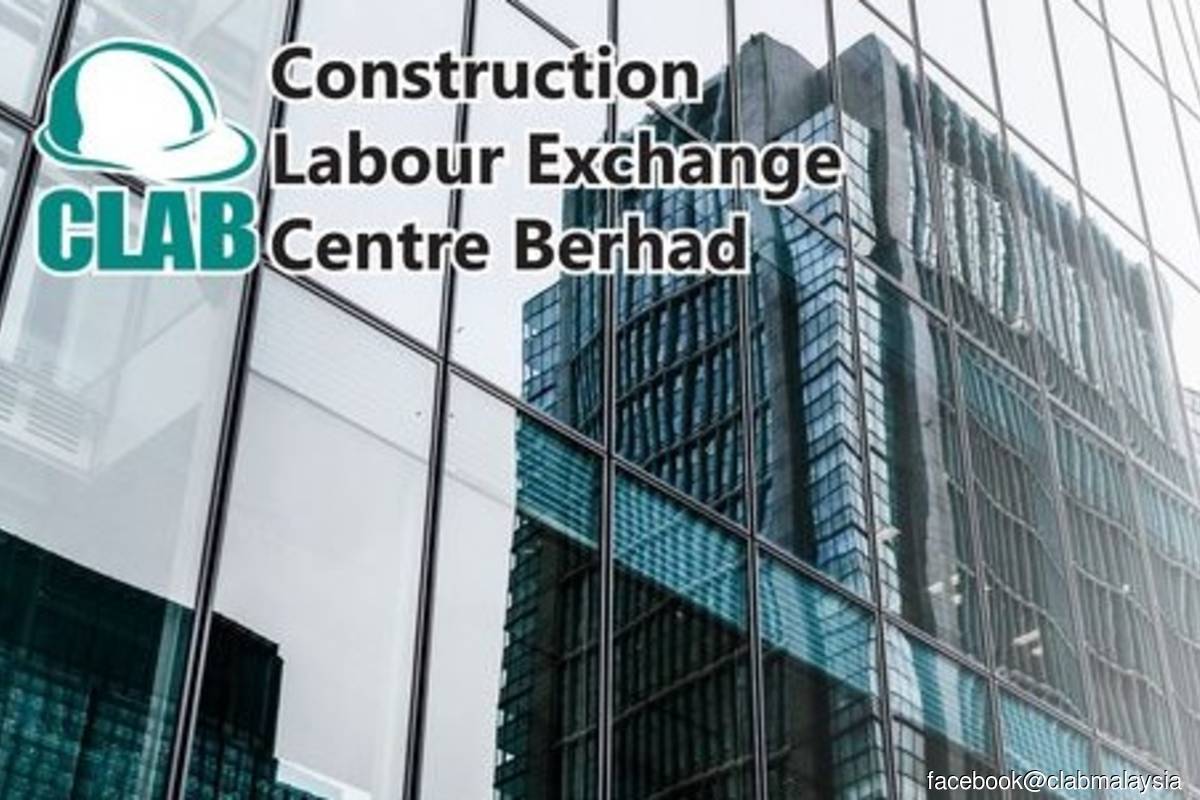 KUALA LUMPUR (July 21): The Construction Labour Exchange Centre Bhd (CLAB) rarely makes headlines, until the government's recent decision to allow the entity to fully manage applications of more than 100 foreign construction workers' entry into the country.
CLAB is an organisation established by the Construction Industry Development Board (CIDB) to bring in and redistribute foreign workers for companies and organisations in Malaysia.
The entity was formed after the construction industry faced a disruption to the completion of projects in July 2002, amid the deportation of 912,000 illegal foreign workers under an Amnesty Programme. About 42% of these workers were from the construction industry.
According to CLAB's website, discussions were held between government agencies and construction associations to resolve the issue, and one of the proposals was to set up CLAB, which was subsequently done in June 2006.
The Cabinet Committee on Foreign Workers (JKK-PA) gave its approval for CLAB to be given the first right of refusal for all applications of up to 50 foreign construction workers at a time, as the Ministry of Home Affairs' (MOHA) One-Stop Centre.
On July 19, 2009, a decision by JKK-PA resulted in the increase of CLAB's scope to include applications for up to 100 foreign construction labourers.
About 13 years later, on July 18, 2022, Putrajaya approved the proposal for CLAB to manage applications involving the entry of over 100 foreign construction workers.
Under the recent decision by the government, CIDB's CEO Datuk Ir Ahmad 'Asri Abdul Hamid said CLAB will fully manage the processing and intake of foreign workers after the employers have received their foreign workers' quota approval from the Ministry of Human Resources (MOHR).
CLAB will be responsible in making sure that employers fulfil all regulatory requirements such as Act 520 (Construction Industry Development Board Act), Act 446 (Workers' Minimum Housing, Accomodations and Amenities Act), Act 265 (Employment Act) and Act 4 (Employees Social Security Act), he told theedgemarkets.com when contacted.
"CLAB will monitor the employers' compliance to these acts and other related regulations to ensure that the welfare of the workers is taken care of.
"The role of CLAB in managing the intake of foreign workers will ultimately eliminate any involvement of middlemen. This will make the process of recruiting foreign workers more efficient and cost-effective," he said.