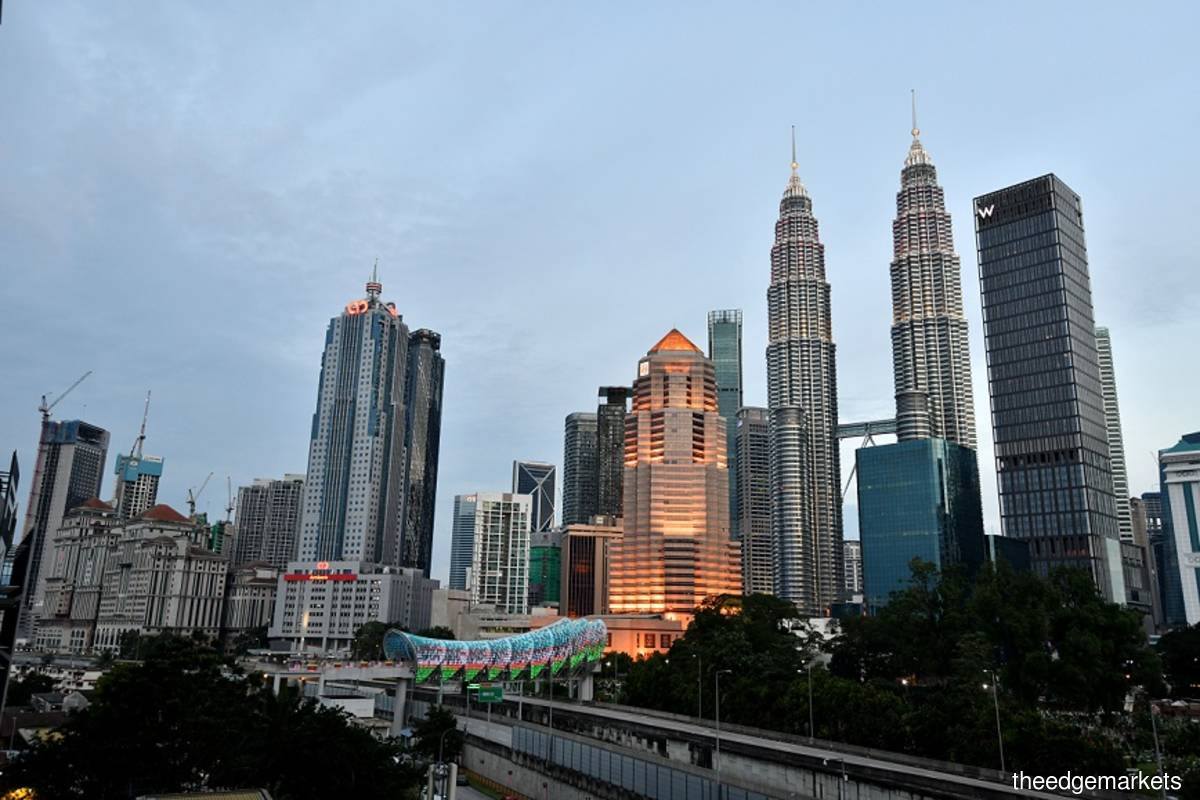 According to Knight Frank Malaysia, there is a renewed interest in co-working spaces.
Green office buildings were also reported to be on the rise, with overwhelming interest.
KUALA LUMPUR (Aug 22): Knight Frank Malaysia reported that the country's office sector will continue to improve this year due to the uptick in economic activities and improved business sentiments, following the country's transition to the endemic phase.
It said this in a press release introducing its latest Real Estate Highlights 1H2022 (REH), which features findings of the property market performance across Klang Valley, Penang, Johor Baru and Kota Kinabalu.
According to the statement, there is currently renewed interest in co-working spaces, as it presents occupiers flexibility, cost effectiveness and networking opportunities. It added that improved employment rates are expected, backed by continued government assistance and improved business prospects.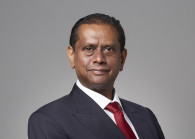 Meanwhile, office buildings with green technology were reported to be on the rise, according to Knight Frank Malaysia group managing director Sarkunan Subramaniam. "There is an overwhelming interest in office buildings that are certified by the Malaysian Green Technology Corporation (MGTC), which not only supports the agenda of Sustainable Development Goals (SDGs) 2030, but also serves the qualification for tax incentives.
"To further drive or retain occupancies, landlords are upgrading building specifications with priority on health and safety, and are offering more flexible leasing arrangements," he added.
Knight Frank Malaysia senior executive director of research and consultancy Judy Ong said another ten upcoming office buildings are scheduled for completion by 2H2022 — six in KL City and two each in KL Fringe and Selangor. "The cumulative supply of office space in Klang Valley stood at circa 111.4 million sq ft as of 1H2022, following the completions of Affin Tower @ TRX, The Stride Strata Office and UOB Tower 2 in KL City and Block G of Empire City in Selangor."
"Despite growing challenges in the office market, the overall occupancy rate of purpose-built office space in KL City improved to record at 67.2% during 1H2022 [based on preliminary data] (2H2021: 66.0%). Similarly, the occupational demand in KL Fringe was also slightly higher at 86.8% (2H2021: 86.1%). However, the overall occupancy rate in Selangor declined marginally during the review period to record at 74.1% (2H2021: 74.6%)."
According to the Knight Frank Malaysia executive director of office strategy and solutions Teh Young Khean, there were several notable office-related announcements in the Klang Valley during the review period, including TIME dotCom Bhd's recent purchase of Bangunan KWSP in central Kuala Lumpur for RM62 million; HSBC Malaysia moving to a hybrid work model, in line with its relocation to the new headquarters in Menara IQ at Tun Razak Exchange (TRX); Air Liquide's launch of its new headquarters for its Malaysian operations at 1Power House in Bandar Utama, Petaling Jaya; and Sunway Bhd's unveiling of Corporate Suite@19 workspace, which is part of the group's US$60 million (RM251.2 million) transformation of Sunway Resort.
He added that Bangunan KWSP is expected to be repurposed into a data centre, as it is located just a block away from Menara AIMS (TIME's flagship data centre, which is fully occupied); and that the Corporate Suite@19 Grade A office will showcase almost 3,000 sq m of open-plan working space, the largest in Sunway City.
For the Johor market, the cumulative supply of privately-owned purpose-built office space stood at 8.4 million sq ft as of 1Q2022. "According to Napic, Johor Bahru has an incoming office supply of about 2.5 million sq ft. Companies, which have put their office relocation/expansion on hold during the prolonged Covid-19 pandemic, are now revisiting their plans following normalisation of economic activities, as reflected in active tenant movements," said Knight Frank Johor associate director Tan Lih Ru.
In Penang, the existing supply of purpose-built office (privately owned) on the island was recorded at 6.9 million sq ft (4Q2021: 7.2 million sq ft), lower by 3.6% due to recategorisation by Napic; whereas on the mainland, it remained unchanged at 1.6 million sq ft, according to Knight Frank Penang executive director Mark Saw. He added that asking rentals of selected office buildings under review in George Town remained stable, ranging from RM2.80 per sq ft to RM5.00 per sq ft per month.
In Sabah, the overall occupancy rate saw a drop but Knight Frank Sabah executive director Alexel Chen said "selected purpose-built offices continue to receive enquiries from SMEs and larger corporates seeking to establish office footprint in Kota Kinabalu. Notable tenant movements during the review period include the entry of Taichung Commercial Bank and MST Golf (retail unit) into Plaza Shell, as well as the entry of Kibing Group into Menara MAA."