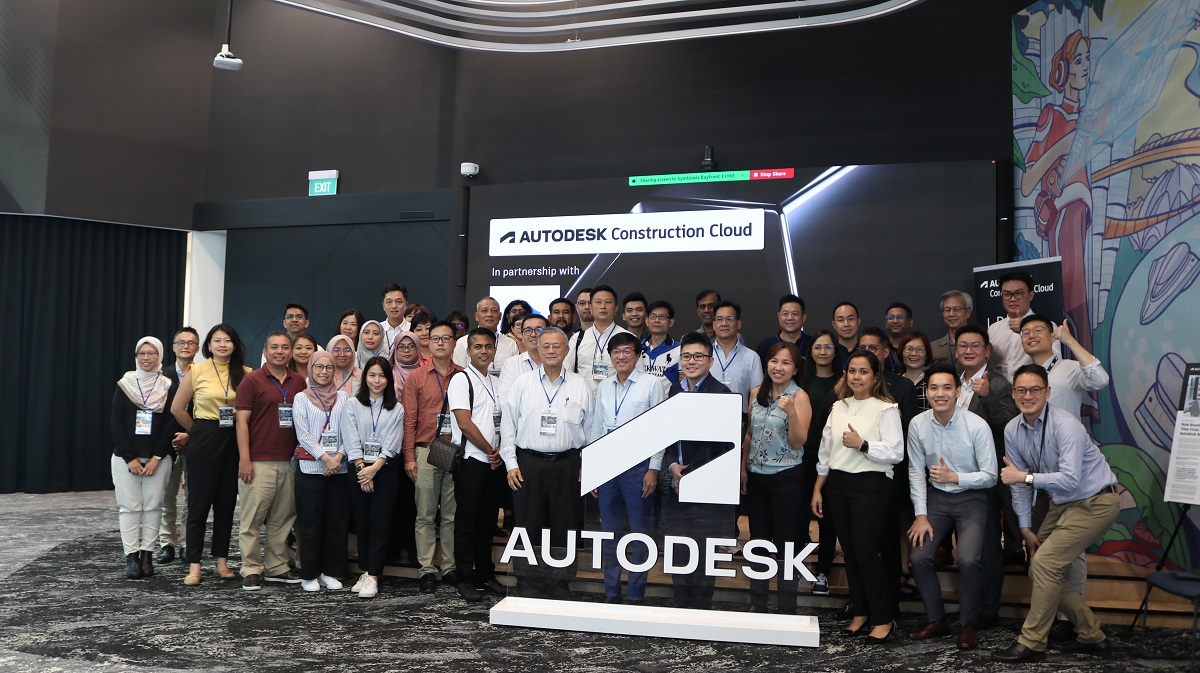 Four-day study tour, which focused on Singapore's best practices in the industry, was attended by 46 delegates from various sectors.
Malaysia can learn about management and coordination of HDB's housing initiatives.
In an effort to have Malaysian property players to learn and emulate Singapore's industry practices, the training, research and education arm of the Real Estate and Housing Developers' Association of Malaysia (Rehda), Rehda Institute organised the Asia Real Estate Leaders Masterclass & Tour in Singapore, last week.
The four-day study tour, which focused on Singapore's best practices in the industry, was attended by 46 delegates from various sectors including officials from state governments, senior management from the Ministry of Local Government Development (KPKT), PR1MA Corp Malaysia, Shah Alam City Hall (Majlis Bandaraya Shah Alam), Pasir Gudang City Hall (Majlis Bandaraya Pasir Gudang) and senior management of Malaysian property developers.
Following the initiative by the KPKT Minister Nga Kor Ming to study the success of Singapore's Housing and Development Board (HDB) to improve the housing situation in Malaysia, one of the key objectives of the tour was to look into the best practices in affordable housing in the region and modern construction technologies which may be relevant to Malaysia.
Rehda Institute's Trustee Tan Sri Eddy Chen said one of the purposes of the trip is to look at Singapore's practices and learn more about its "way" in affordable housing.
"And certainly, there's something that we aspire to and we love to and be able to have a deeper insight into your (Singapore) success story in terms of building affordable housing," Chen said during his remark at the VIP Networking Lunch at Civil Service, Bukit Batok, Singapore, during the tour.
He said there could be a lot of possible collaboration between the two countries, or with any other Asean country.
"We like to see more collaboration… the private sector, public sector and therefore, in many ways, are opening up to us on what is being done in other countries. We do not necessarily need to learn everything there, but there are things that can be picked up and maybe in Malaysia as well," he said.
Head of Corporate Division, National Housing Department of KPKT Noorihan Abd Halim said the tour could benefit the delegates in terms of providing an opportunity to learn about the Lion City's management and coordination, especially in terms of its HDB housing initiatives.
"(We want to look) into how they manage to plan the subsidy, the demand and supply, how they coordinate the data, (and) most important is to how (we use) what we have to learn from Singapore and then apply to the suitability in Malaysia," she told EdgeProp.my.
She said in terms of coordinating and planning on public housing, Singapore has proved itself and Malaysia can learn on developing the right mechanism or model that will be suitable for the nation.
Besides that, Noorihan said that one of the important matters to look into is the housing regulations and acts.
"We have to learn how they update their regulation and acts, compared to Malaysia, we have a lot of Acts and regulations, we have (laws) under the local government, we also have separation in terms of planning act, licensing matters, land matters.
"We have a lot of regulations, compared to Singapore, I think they have only one or few. So how they coordinate the regulation is also the important part," she added.
Learn and adapt
Deputy president of Rehda Malaysia Datuk Ho Hon Sang said industry players from Malaysia can adapt what they have learned during the four-day tour in Singapore to the Malaysian market.
"Singapore capitalises on the journey of digital transformation, which I believe Malaysia is also keen or maybe not as robust as Singapore, but definitely we are on that journey of going towards the digital transformation," he told EdgeProp.my.
The tour, which involved meetings with senior management from HDB, Building Construction Authority (BCA) Singapore as well as tours to award-winning affordable housing projects and also other unique developments in Singapore, was also joined by senior researchers from Rehda Institute as part of their research and data collection process.
The research team is in the process of developing the new Affordable Housing Research study, which is expected to be completed by end-2024.
Other than visiting the HDB Show House, called My Nice Home Gallery, the delegates were also given a guided tour by the architects to HDB's North Shore Residences and Waterfront development and the community and retail space at North Shore, Punggol.
Other developments that were part of the tour included the mixed development Capita Spring, private condominium Park Nova at Orchard Boulevard and also the National University of Singapore's SDE4 Building, which is a net zero energy building.
An interesting site visit was also conducted on the largest centralised workers' dormitory in Singapore (Sungei Tengah), which can house up to 25,000 people.
According to Rehda Institute, the trip was a great success in helping the delegates better understand how island republic's development projects are efficiently completed and executed through utilising the latest construction technologies as well as subsidies by HDB and the Singapore government.
"We believe that many of the delegates have learned a lot through exchanging ideas with their Singaporean counterparts and also via the physical tours of the various developments, where Rehda Institute hopes that some of these ideas could be implemented in Malaysia over time, with the right support from the authorities, to improve the overall affordable housing delivery system in Malaysia for the benefit of the rakyat," the organiser said.