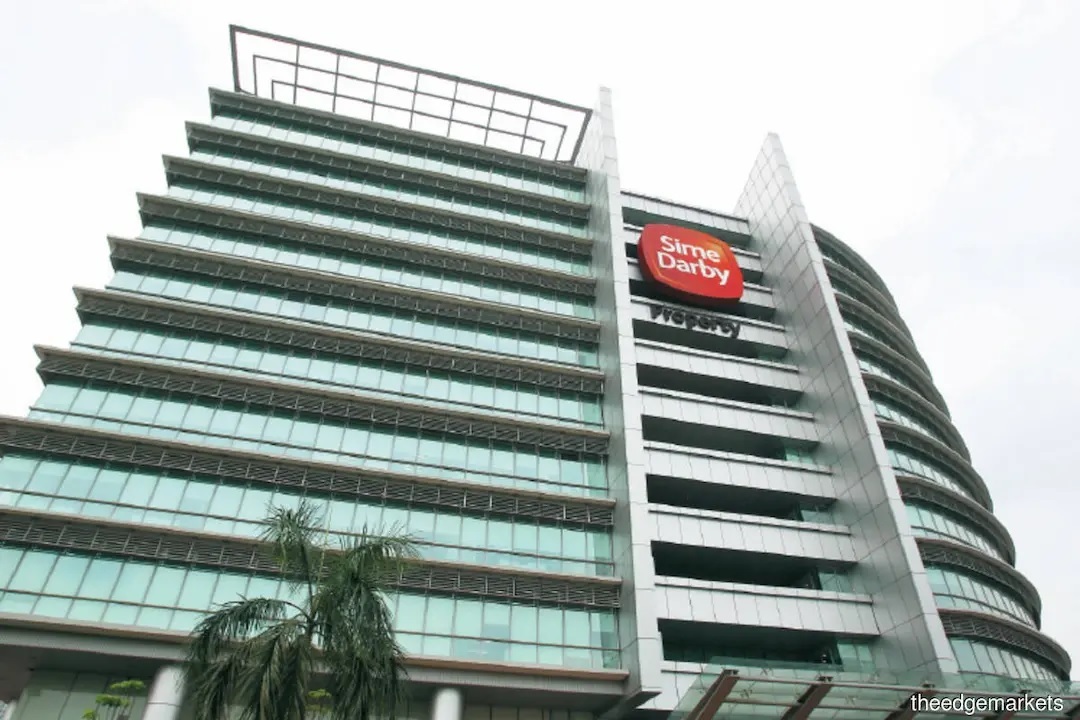 Sime Darby Property said it had recorded sales totalling RM1.5 billion, representing 65% of its previously lower RM2.3 billion sales target for FY2023.
It said the industrial segment was the key contributor with 40% or RM597.0 million of total sales achieved in 1HFY2023.
KUALA LUMPUR (Aug 28): Sime Darby Property Bhd, having raised its sales target of RM2.3 billion to RM2.7 billion for the financial year ending Dec 31, 2023 (FY2023), is confident of achieving its goal, even if a further interest rate hike materialises in the coming months.
Sime Darby Property group managing director Datuk Azmir Merican's confidence is based on its 1HFY2023 sales, which totalled RM1.5 billion, representing 65% of its RM2.3 billion sales target for FY2023.
The industrial segment was the key contributor with 40% or RM597 million of total sales in 1HFY2023.
It also posted higher unbilled sales of RM3.8 billion as at June 30, versus RM3.6 billion as at Dec 31, 2022. Current bookings stood at RM1.9 billion as at Aug 6.
"This [1H sales and unbilled sales] is why we are confident. We have seen the take-up rate, which is good, and we have seen contractors being able to have the capacity to take up new projects," said Azmir.
"I think OPR(overnight policy rate) hike will [raise the] cost for everybody — the cost of doing business for us and the cost to the customers — yes, it is a factor [that will affect the group's 2023 forecast].
"But what we see is the fact that the market seems to be generally trading to the positive side. And when we see the market is still trading positively, we are confident [that] we will be able to achieve our 2023 numbers," Azmir told a virtual media briefing on Monday (Aug 28), following the release of the group's financial results for the first half of 2023 (1HFY2023).
Notably, Bank Negara Malaysia (BNM)'s Monetary Policy Committee has kept the OPR unchanged at 3% during its July meeting, while is the next meeting is scheduled for Sept 6-7.
The property developer has also raised its gross development value (GDV) target for its property launches from RM3 billion to RM4 billion for FY2023.
On higher material costs, he said the group has been addressing the issue and finding other alternatives to procure better in designing its properties.
"But we are optimistic… and the fact that we know we are lean and our products, as far as the industrial hubs are gazetted — it is something that we have awarded one-and-a-half [to] two years ago — so the prices have been locked in since then," he noted.
Considering the potential fluctuations in material prices, the group has maintained its gross profit margin target of 20% to 25%.
It also maintained its net gearing of less than 0.5 times to balance active working capital and investments for future growth.
Meanwhile, for the second quarter ended June 30, 2023 (2QFY2023), Sime Darby Property's net profit fell 32% to RM71.07 million, from RM104.99 million a year earlier, on the back of higher share of loss from joint ventures. Revenue for the quarter rose to RM688.92 million, from RM615.61 million a year ago.
Despite the lower earnings in the quarter under review, it declared an interim dividend of one sen per share, amounting to a payout of RM68 million.
Looking to buy a home? Sign up for EdgeProp START and get exclusive rewards and vouchers for ANY home purchase in Malaysia (primary or subsale)!