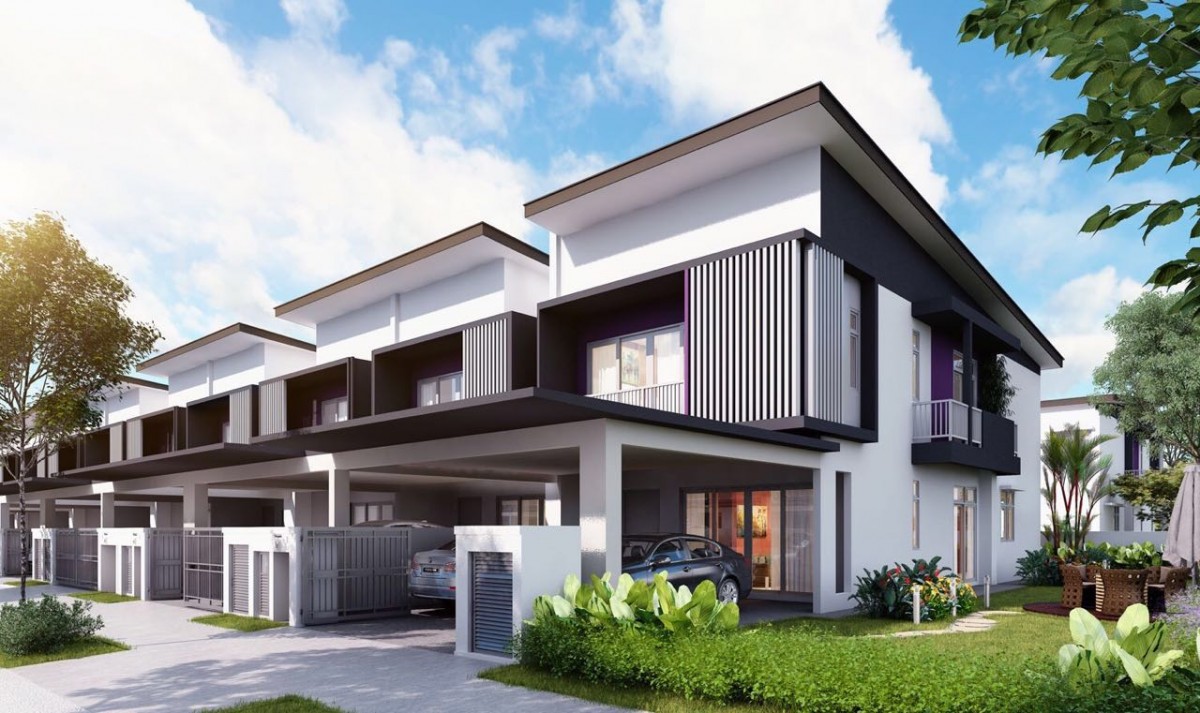 PETALING JAYA (Aug 3): IJM Land Bhd will be launching the second phase of Rimbun Vista (3A2) at S2 Heights, Seremban 2 later this September, said its managing director Edward Chong.
"With an estimated gross development value (GDV) of RM120 million, the 187 units of 2-storey linked houses will have built-ups of 2,629 sq ft to 2,721 sq ft where prices start from RM650,800," he told TheEdgeProperty.com.
Meanwhile, other ongoing projects of IJM Land's 2,300-acre Seremban 2 township are Rimbun Irama, Kalista 2A (Block A) and Rimbun Vista Phase 3A1.
Chong said, "The current take-up rates for Rimbun Irama and Kalista 2A (Block A) since their launches in May 2016 are 60% and 55%, respectively, while the take-up rate for Rimbun Vista Phase 3A1 since its launch in Sept 2015 is 70% where the remaining lots are bumiputera lots.
"Owners of Kalista 2 Phase 1 have already been handed their keys while based on the take-up rates of landed properties for Rimbun Vista and Rimbun Irama, we can tell that the response is very good, that the market is still very strong for landed properties."
According to him, mature townships such as in Seremban 2 are always in demand regardless of any economic slowdown.
"Mature townships will be resilient during [tough] times because there will be people who want to buy properties at any time. If you're looking to buy something, now is the best time. During good times, you have to fight with many people to get your preferred lot.
"But at times like now where the market has slowed down a little, you don't have to fight with anyone. You can just stroll into the gallery and take your own sweet time to pick your preferred lot, not to mention that developers are offering more incentives to buyers," he said.
Chong added that the number of Kuala Lumpur residents migrating to Seremban has increased over the years, due to the better quality of life in Seremban.
"The quality of life is much better in Seremban. Plus, the travelling time from Seremban, Putrajaya and Cyberjaya to KL is actually about the same. 20% to 30% of our Seremban property buyers are from KL," he declared.
Typically, a person will own up to four houses throughout their lifetime, said Chong.
"For starters, your first house will most probably be a small condo or apartment; then you proceed to a medium-sized landed property; when your earning capacity has improved, you then upgrade to a bigger landed property, say a semi-dee or a bungalow; and, finally, you move on to a luxury condo as it's easier to take care of when your kids have moved out.
"And as a developer, we have to come up with suitable products to cater to these four phases of the cycle because building a township is a cycle," he said.
Seremban's profile has risen amid news that it will house one of the seven stations on the Kuala Lumpur-Singapore High Speed Rail (HSR), which has a top speed of 320kph, bringing travel time between the two nations to as little as 90 minutes.
Try out one of our super tools, the rental yield calculator, here.