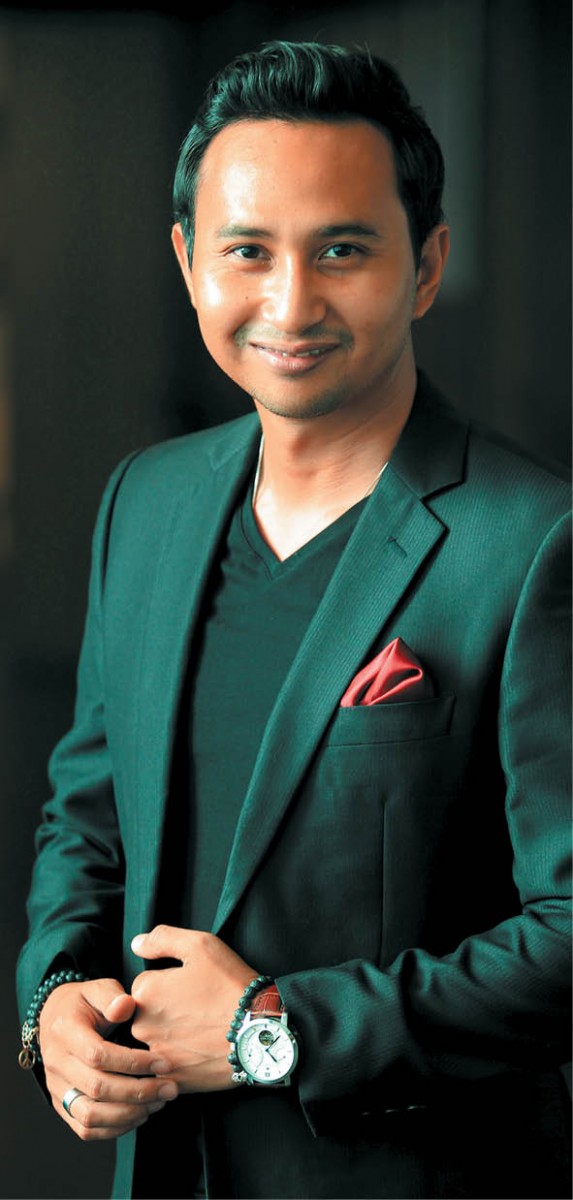 THE director of Starhill Real Estate, Syed Fadzil Syed Nadzari, believes that everyone should have the chance to experience being a real estate agent before they decide to make it their career.
At Starhill, the management encourages those interested to start off at the agency as it will provide them with training, tools and exposure needed in the world of real estate brokering.
"We started off with just two members in 2014 and after two years, we now have 22 negotiators. Our negotiators come from different backgrounds — we have a few who are architects and some who are in the food and beverage line. They all still have their day jobs.
"We believe we have opened an avenue for an extra source of income in view of the challenging economic environment. We can help people improve their lives.
"We go about our business in the spirit of helping people, to help them find a home to live in and the opportunity to improve the quality of their lives with us," says Fadzil, who was an automotive designer.
Fadzil was still at his full-time job as an automotive designer when he decided to be a real estate negotiator to generate some extra income. He was attached to Brownland Properties.
"The principal of Brownland happened to be my good friend, Tan Justin, who had recently opened his own firm then. He asked if I was keen to join him. He told me that clients mostly preferred to view properties during the weekends and it would not disturb my daily routine, so I thought why not? After trying it out for two years, I decided to leave my full-time job and be a full-time real estate negotiator instead," says Fadzil, who holds a bachelor's degree in Industrial Design.
Fadzil met the founder and principal of Starhill Real Estate, Amin Isa, as a negotiator through a deal which didn't go through.
"Amin called me up as a potential buyer who wanted to buy his neighbour's house listed for sale. So, I met up with him and we did the viewing and followed through the sale process. We were about to conclude the deal but at the last minute, the owner decided to pull out," says Fadzil.
He kept in touch with Amin after that and eventually Amin shared that he was the principal of Starhill Real Estate. The agency was established in 1996. It was a one-man show with one or two negotiators who worked part-time.
"Amin then asked me and another friend of mine, Khalis Al Bakree, if we were keen to work together to rebrand and rebuild Starhill Real Estate." Fadzil agreed. The first thing he did upon joining Starhill was to revamp the website and to market the brand online. The next was to find ways to motivate the company's negotiators.
"We created a new system called #WeCreateStars where we reward our negotiators whenever they achieve a certain goal. For example, after you have successfully sold 10 or more property units, we will split the commission 70:30 for the negotiators and the company, respectively, instead of a 60:40 ratio. This gives the negotiators the incentive to close more deals," he says.
"Furthermore, if you lead a team and if your team member closes a sale or rental, the company will reward an additional 5% of commission to you. We believe that as the team leader, you deserve the additional commission as somewhere along the way, you would have helped that team member to close the deal one way or another," he notes.
"We also launched a portal called selfome.com early this year whereby negotiators can post their listings on the web. Sellers or buyers can also post their listings or requests on this website. For instance, let's say there is a home owner who wants to sell his house, he can post all the information on our website. Once he uploads the information, the negotiators at Starhill will receive a notification. Whoever is keen, can contact the owner on a first-come, first-served basis, to assist him," says Fadzil.
For those who want to make it in this industry, he believes it is important to have a network of clients and "connections".
"If we can take advantage of what we can bring to the table and who we know, we will open ourselves up to more social and professional opportunities.
"Always follow up with your clients and check on their needs from time to time. When your clients trust you and you have built your reputation, you will meet more potential clients in the future," he concludes.
This story first appeared in TheEdgeProperty.com pullout on Aug 19, 2016, which comes with The Edge Financial Daily every Friday. Download TheEdgeProperty.com pullout here for free.