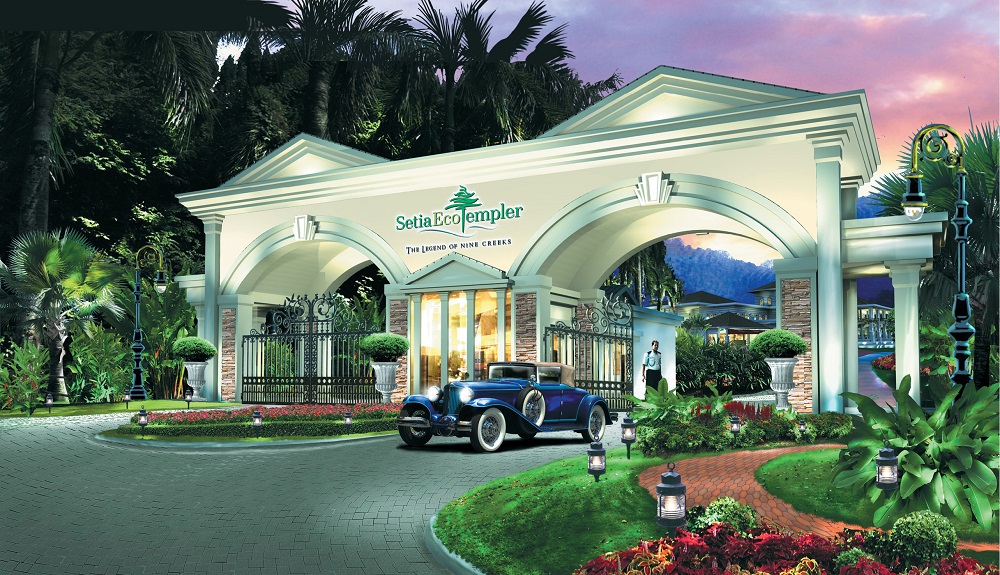 S P Setia Bhd is now on a sound financial footing after weathering a storm of challenges in the past two to three years, including changes to its management and shareholding structure, and an exodus of staff members in 2014.
The group went through a period of stabilisation and is now ready for its next phase of growth, its president and CEO Datuk Khor Chap Jen tells The Edge.
"More than the usual number of staff members left the company back then, so there were gaps in our team, both at the senior and mid-management levels. We had to quickly find people to fill the gaps," he says.
The turbulence at S P Setia was partly due to former president and CEO Tan Sri Liew Kee Sin leaving in April 2014 to join Eco World Development Bhd as its chairman. Some of S P Setia's team members followed him to Eco World.
On April 22, 2014, Liew sold his remaining 2.76% stake in S P Setia to Permodalan Nasional Bhd (PNB), the largest shareholder with a 51.03% stake as at Aug 4.
Following the announcement of Liew's departure, S P Setia's shares fell 12% from RM3.06 on Dec 31, 2013, to close at an all-time low of RM2.74 on Feb 6, 2014.
In its financial year ended Oct 31, 2014 (FY2014), the company's net profit dropped 7% year on year to RM387.68 million, although revenue rose 19% to RM3.26 billion.
Khor says several of the employees who stayed on volunteered to step up and take on additional responsibilities while the group worked on rebuilding its team. Those challenging times, he adds, brought the team closer together.
S P Setia was recently named one of the 10 best employers in Malaysia by global talent consultancy Aon Hewitt at the Aon Best Employers-Malaysia 2016 awards. It also won a special recognition award for Best Employer for Commitment to Engagement.
The group has several initiatives in place to support staff engagement, including the allocation of apartments in Setia Alam to its staff at affordable prices on top of another discount that its employees are entitled to, Khor says.
S P Setia also goes on study tours to Singapore, Beijing, Amsterdam, Panama, Melbourne and Guangzhou, and implemented its Flexi Hour work arrangement in January this year.
"The homeownership initiative has been the most popular and beneficial to employees as it offers them better opportunities to own their own property, especially the younger talents looking to buy their first home.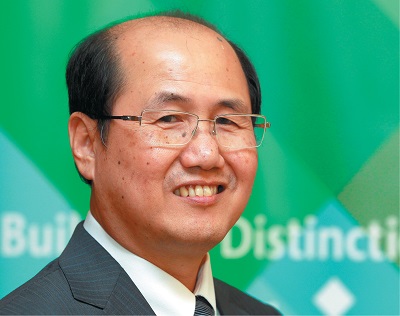 "Properties are offered to Team Setia at a discounted price of up to 10%, depending on their annual performance. We encourage the team to perform their level best and they are rewarded accordingly," Khor says.
As S P Setia regains its footing, Khor says it is ready to scale the heights of the industry.
"The past two years were a period of stabilisation. We had to hold our position like in a tug of war. Now that we are done with that phase, we are going into our next phase — expansion.
"We've filled the gaps and have about 1,800 employees now. In terms of staff strength, we are stronger than ever. We are ready to face the challenges.
"Definitely, we want to be better at what we're good at. People have been saying that we have been rather quiet in the past two years. Now, we need to expand our land bank and start on new ideas, projects and concepts. We are going for market share."
A landbank of 3,805 acres
After a relatively subdued first half, Khor says the group will be more aggressive in its launches in the second half of the year. S P Setia was selective in its launches during the first half, focusing on pockets with pent-up demand, for example, Setia Eco Templer in Selayang, which has a gross development value (GDV) of RM2 billion, and Setia EcoHill 2 in Semenyih.
The challenges in the first half of the year — mainly the UK's Brexit vote — prompted the group to lower its sales target for its financial year ending Dec 31, 2016, from RM4 billion to RM3.5 billion.
"It was largely because of our foreign operations; we definitely did not expect Brexit. We are confident that things will be okay in the long term but in the short term, people are not willing to take any position.
"At the beginning of the year, we were expecting 20% of our sales to come from overseas. But when Brexit happened, we had to be more realistic, so we cut our sales target," Khor remarks.
Domestically, the property market was weak due to dampened consumer sentiment following the implementation of the Goods and Services Tax (GST) in April last year while financial institutions maintained their tight lending policies.
As at June 30, the group had unbilled sales of RM8.2 billion.
Launches slated for the second half of the year include ViiA Residence at KL Eco City (GDV: RM407 million), Setia Sky Ville in Jelutong, Penang (GDV: RM453 million), Setia Sky Seputeh (Tower A) in Taman Seputeh (GDV: RM458 million) and Trio by Setia (Tower 1) in Bukit Tinggi, Klang (GDV: RM220 million).
The group is also launching the A$32 million (RM98 million) Maison at Carnegie, which will be its third project in Melbourne, Australia, after Fulton Lane and Parque Melbourne.
It expects better earnings in the second half of the year, driven by lumpy contributions from its Battersea Power Station project in London and Parque Melbourne.
According to Khor, Parque Melbourne and part of Phase 1 of Battersea are expected to be completed by year end.
S P Setia is also in the process of doing due diligence on a proposed affordable housing project (GDV: RM3.5 billion) in Maja, Tangerang, Indonesia, in collaboration with Sime Darby Bhd, I&P Group Sdn Bhd and PT Hanson International Tbk.
"The focus of the project is affordable housing, but going forward the development will be scaled up. There will be other elements to the project as well, including commercial units, but we definitely won't do a high-end type of project," says Khor.
Not sure how much you will have to pay a month for your home? Check out our mortgage calculator here.
This article first appeared in The Edge Malaysia on Sept 5, 2016. Subscribe here for your personal copy.