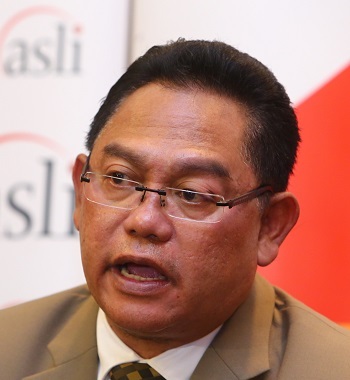 KUALA LUMPUR (Sept 20): A maximum loan in­terest of 6% is a fair rate for developers to charge house buyers, The Star reported Urban Wellbeing, Housing and Local Government Minister Tan Sri Noh Omar as saying yesterday.
"We are still getting feedback to look on what is the acceptable rate. But roughly, based on early feedback, I think developers should impose up to 6% interest rate only," said Noh at a press event.
Earlier this month at the 19th ASLI-National Housing & Property Summit 2016, Noh announced that his ministry will be issuing money lending licences to eligible property developers to aid homebuyers to overcome the end financing problem and to finance their property purchases with interest rates of up to 12% with collateral and 18% without.
Later, his ministry was tasked by the cabinet to formulate a set of guidelines for property developers wishing to use moneylending licences to provide bridging loans to buyers facing constraints in meeting the initial payment.
Noh said his ministry was instructed by the cabinet to review and improve the scheme, given that it already exists under the Moneylenders Act 1951.
"Under the Act, it is stated that the money lender can charge a maximum of 18% interest rate if without collateral, or 12% with collateral.
"The media and the public kept highlighting the maximum allowable interest rate, but you must know that as minister, I have the power to set the interest rate as well as the loan repayment period," The Star reported Noh as saying.
Real Estate and Housing Developers' Association Malaysia president Datuk Seri FD Iskandar Mohamed Mansor said last week that: "Nobody wants to come to you if you charge 12% to 18% interest rates. We have cost of funds, so we are looking at anything that is reasonable, 2% above our cost."
He said the main problem purchasers are facing is when they get a margin of financing of 75% to 80%. As property developers are not as well-capitalised as financial institutions, he said homebuilders want to assist buyers seeking homes that are priced at RM500,000 and below only. But they would not provide 100% facility.