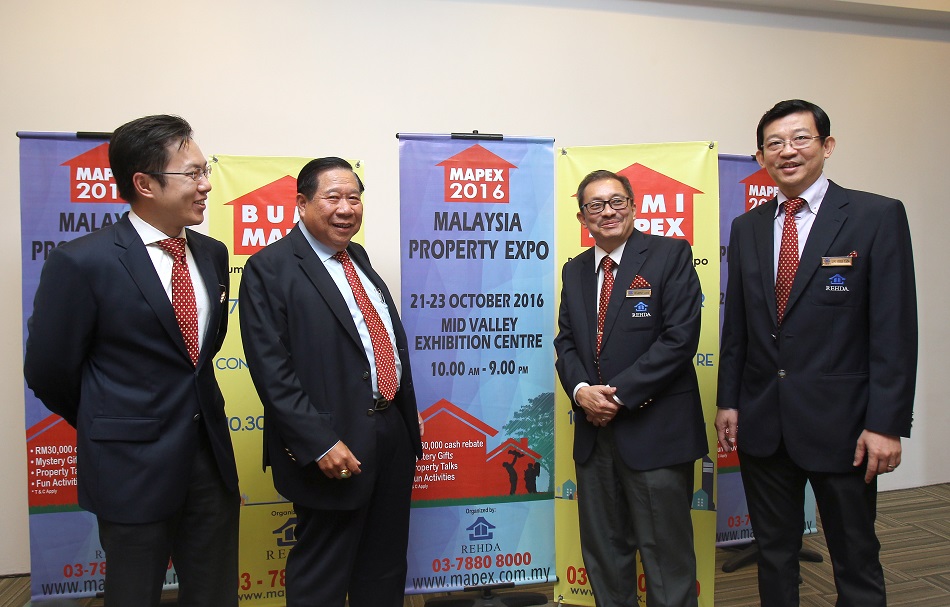 PETALING JAYA (Sept 27): The Real Estate and Housing Developers' Association (Rehda) Malaysia is introducing its inaugural Bumiputera Malaysia Property Expo (Bumi Mapex) targeted at bumiputera homebuyers.
"We want to provide a platform for bumiputeras who are looking to own a home. Here, they will find the bumi units that are offered by developers," said Mapex organising chairman Datuk Ng Seing Liong at a press conference today.
The three-day Bumi Mapex will be held at Shah Alam Convention Centre (SACC) from Oct 7 to 9, from 10.30am to 7pm.
So far, 21 developers have confirmed their participation in Bumi Mapex including Kota Kelang Development Sdn Bhd, Perbadanan Kemajuan Negeri Selangor (PKNS), IJM Land Bhd, I&P Group Sdn Bhd, Johawaki Development Sdn Bhd and Sin Hee Yang Property Management Sdn Bhd.
Bumi Mapex will also feature talks by property experts such as Faizul Ridzuan, Mohd Ali Majis, Dr Azizul Azli Ahmad and Ahyat Ishak.
However, financial institutions seem to be holding back their participation at Bumi Mapex.
Assistant secretary of Rehda Selangor Loo Chee Yang urged banks to relax their financing schemes for bumiputera property buyers.
"I think it is time for financial institutions to look into the bumiputera property market as it is a huge market," he said.
Meanwhile, Rehda's Mapex 2016 will be held from Oct 21 to 23 at Mid Valley Exhibition Centre (MVEC), 10am to 9pm.
According to Ng, Mapex 2016 will showcase more than 50 developers including Mah Sing Group Bhd, Glomac Bhd, Land & General Bhd, Aspen Vision City Sdn Bhd, Matric Concepts Holdings Bhd, S P Setia Bhd, Tropicana Corp Sdn Bhd, UEM Sunrise Bhd and Naza TTDI Group.
Financial institutions and state agencies such as Rumah Mampu Milik Wilayah Persekutuan (RumaWIP) and Rumah Selangorku will also be at Mapex 2016 offering affordable housing to the public, said Ng.
So far, there are five financial institutions participating at Mapex 2016, including Bank Islam Malaysia Bhd, Bank Simpanan Nasional, Malayan Banking Bhd (Maybank), Affin Bank Bhd and Hong Leong Bank Bhd.
Themed "Home Ownership Through Smart Financing", Ng said he expects 50,000 and 100,000 visitors to Bumi Mapex and Mapex 2016 respectively.
"We are aware that the market is currently slow and that is why we're assisting buyers as well as developers by bringing together a wide range of property selections with attractive promotions all under one roof.
"Developers would have a good platform to market their products while buyers can look forward to reputable developers offering quality houses with various add-ons that meet their needs," he said.
Ng added that the national Mapex opening ceremony on Oct 22, 11am will be graced by the Urban Wellbeing, Housing and Local Government Minister, Tan Sri Noh Omar.
Not sure how much you will have to pay a month for your home? Check out our mortgage calculator here.