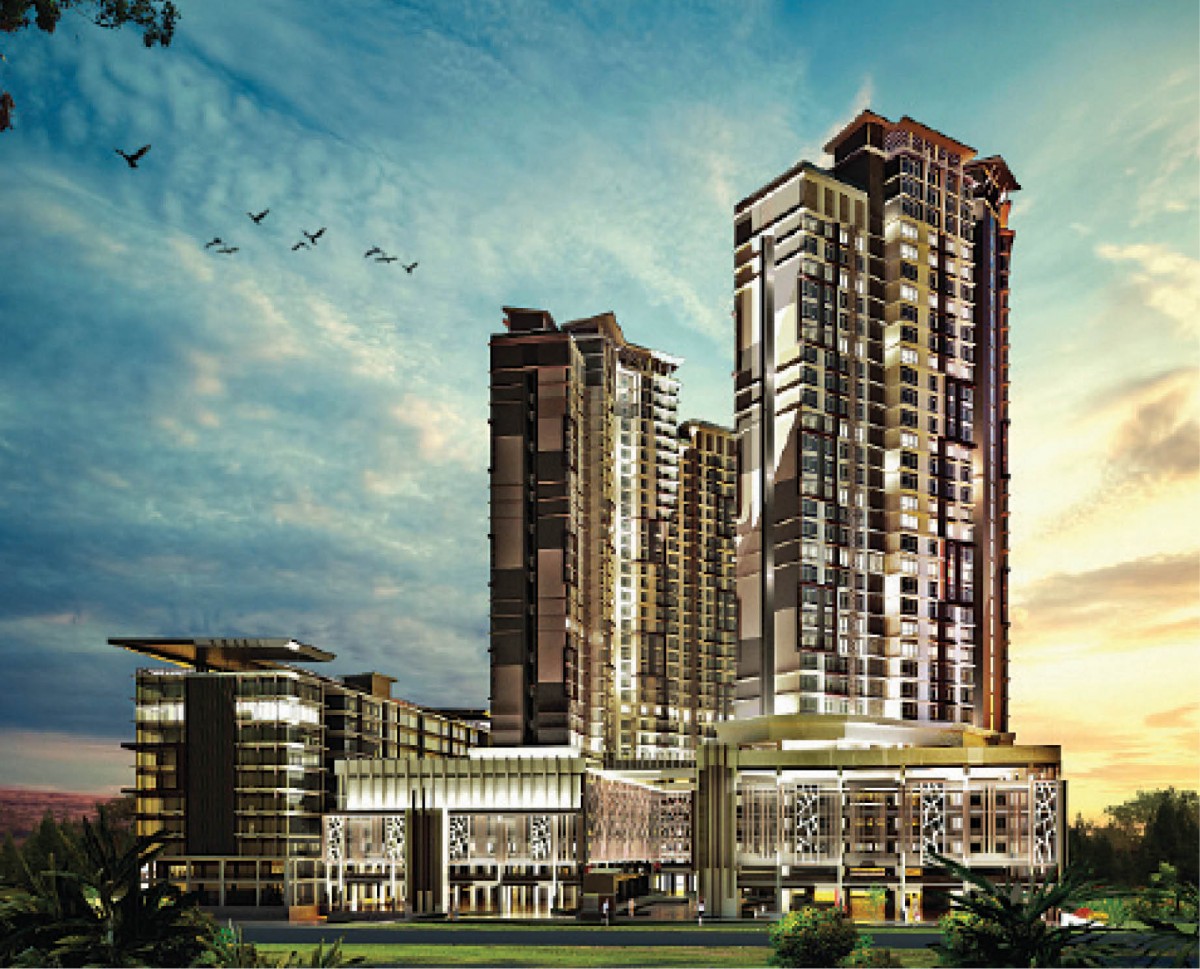 CONSTRUCTION and property development company Kenwingston Sdn Bhd may be relatively young — it was incorporated in 2010 by a group of property professionals — but its aggressive strategy saw it grow by leaps and bounds in recent years.
In an interview with City & Country, group managing director Datuk Lovis Lam Kong Tang says Kenwingston started off with two divisions — engineering and construction (as a subcontractor) and machinery (trading, rental and maintenance).
"We got many jobs and quickly became a main contractor," he says. "Currently, the order book of our engineering and construction division stands at RM3.1 billion with ongoing projects such as Seasons Garden in Wangsa Maju, Almyra Residence in Bangi, Conezión in Putrajaya and KL Traders Square in Gombak."
Completed projects include Era Wangsa in Shah Alam, Vue Residences in Kuala Lumpur and The Wharf Residence in Puchong.
The name "Kenwingston", Lam says, sounds similar to the group's Chinese name, which means "sure win".
Lam, an engineer himself, has been in the civil engineering and construction sector for 17 years. A Bachelor of Science (Civil Engineering) graduate from Universiti Teknologi Malaysia, he was previously a project director at construction and property development company Prinsiptek Corp Bhd.
Other key personnel at Kenwingston include executive director Eddie Lim Kim Eng and directors Edward Lim Wei Chuan, Ryan Tang Seng Wai, Jimmy Chia Hue Chian, Lew Kok Sin and Yeoh Boon Lim — all with experience in the construction sector.
Diversification
Last year, Kenwingston made its first foray into property development as part of its rationalisation and diversification programme. The projects involved building semidees and bungalows in Pulau Indah and link houses in Salak Tinggi, both in Selangor. The Pulau Indah project comprises 27 units and the Salak Tinggi development, 30. All the houses are sold, says Lam.
The group's expansion programme did not stop there. It is now working on creating synergy between its different divisions. Banking on its experience in construction and property development, Kenwingston ventured into the hospitality sector this year.
It opened a 50-room budget hotel in Wangsa Maju — Kenwingston Hotel — early last month. The group plans to open two more in the Klang Valley in the near future.
"We are planning two more budget hotels now — one with 135 rooms in Gombak, targeted to open by 2019, and the other with 50 rooms in
Cyberjaya, by 2020," says Lam.
"We have already bought the shoplots and are converting them into hotels."
The group has appointed Wong Tark Keong as its group chief operating officer to oversee the property development and hospitality divisions.
Kenwingston Square Garden
This year, Kenwingston also took on its biggest project — Kenwingston Square Garden in Cyberjaya — which has a gross development value of RM500 million.
The group bought the freehold land located next to Sejati Residences from Setia Haruman Sdn Bhd last year for RM50 million.
Covering 6.85 acres, the mixed-use development will comprise Kenwingston Business Centre and Kenwingston Residences. The business centre will have an 8-storey office tower — a total net area of 120,000 sq ft — on top of a 2-storey retail podium.
"We are now in talks with a private college for the sale of the office space. We expect to conclude the deal by the middle of next year," Lam says.
"The retail podium will have 28 shoplots, which have all been taken up since the preview last month."
Kenwingston Residences will feature two 35-storey blocks of small offices/home offices (SoHos) on top of a 6-storey car park podium. Each tower will have 456 fully furnished units and 60% of them have been booked.
Kenwingston Square Garden is scheduled to be launched in early November.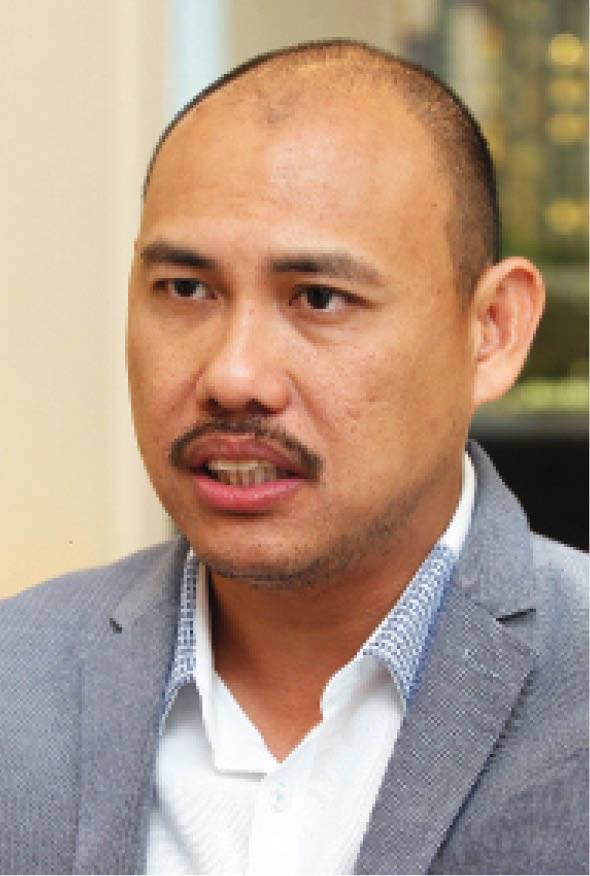 The SoHos come in four sizes — 450, 600, 650 and 815 sq ft — with the smallest unit getting one parking bay and the rest, two each.
Lam says the units, with a starting price of RM296,000 or RM550 psf, are targeted at young couples and investors.
"Buyers can just move when the project is completed as the units are fully furnished," he adds. "There will be a five-tier security system — card access at the guardhouse, lobby, lift, floor lobby and individual unit. Piling started last month."
According to Lam, the SoHos will have kitchen cabinets, gas hob, cooker hood, refrigerator, dining set, sofa, television set, bed, wardrobe, desk and chair, water heater, washer-dryer, lighting and air conditioners.
He believes the project's selling point is pricing and the amenities, and is confident that the project will be well received.
"Compared with other developments nearby, the prices of Kenwingston Square Garden's units are at a 20% to 25% discount," he says. "We are the builder and know the work well. What we are doing for this project is that our engineering and construction division will not take margins, so we can offer competitive prices to buyers. Also, we are using our own construction machinery."
Kenwingston Residences will boast a miniature golf course on its facility floor at Level 7 — the first of its kind in a residential block, Lam says. Other facilities include a business lounge, jogging track, flower garden, water garden, outdoor gym, infinity pool and barbecue pits.
There will also be a multipurpose hall, a banquet hall, three badminton courts and a rooftop garden with putting green and landscaped spaces.
Future projects
After Kenwingston Square Garden, the group is looking to launch a five-star hotel suite development — similar to Lexis Port Dickson — on a 10-acre parcel in Port Dickson. "For this project, we will have two hotel towers and water chalets," Lam says. "The development will be located next to Corus Paradise Resort. We will offer a 15-year sell-and-lease-back option to the buyers and bring in an established hotel operator."
The project, which is in the design stage, is scheduled to be launched by the third quarter of next year.
Lam says Kenwingston expects to secure RM500 million worth of contracts within the next 12 months. The engineering and construction division remains the group's main revenue contributor at 70%, followed by the property development segment (20%) and the hospitality and machinery divisions (10%).
"Our five-year plan is to balance the revenue contribution ratio so that the engineering and construction and property development divisions will contribute 40% each and the hospitality and machinery divisions, 10% each," Lam says.
"Currently, we have a land bank of 20 acres and are looking to acquire more land, not only in the Klang Valley but also in other parts of the country. We are also open to joint ventures."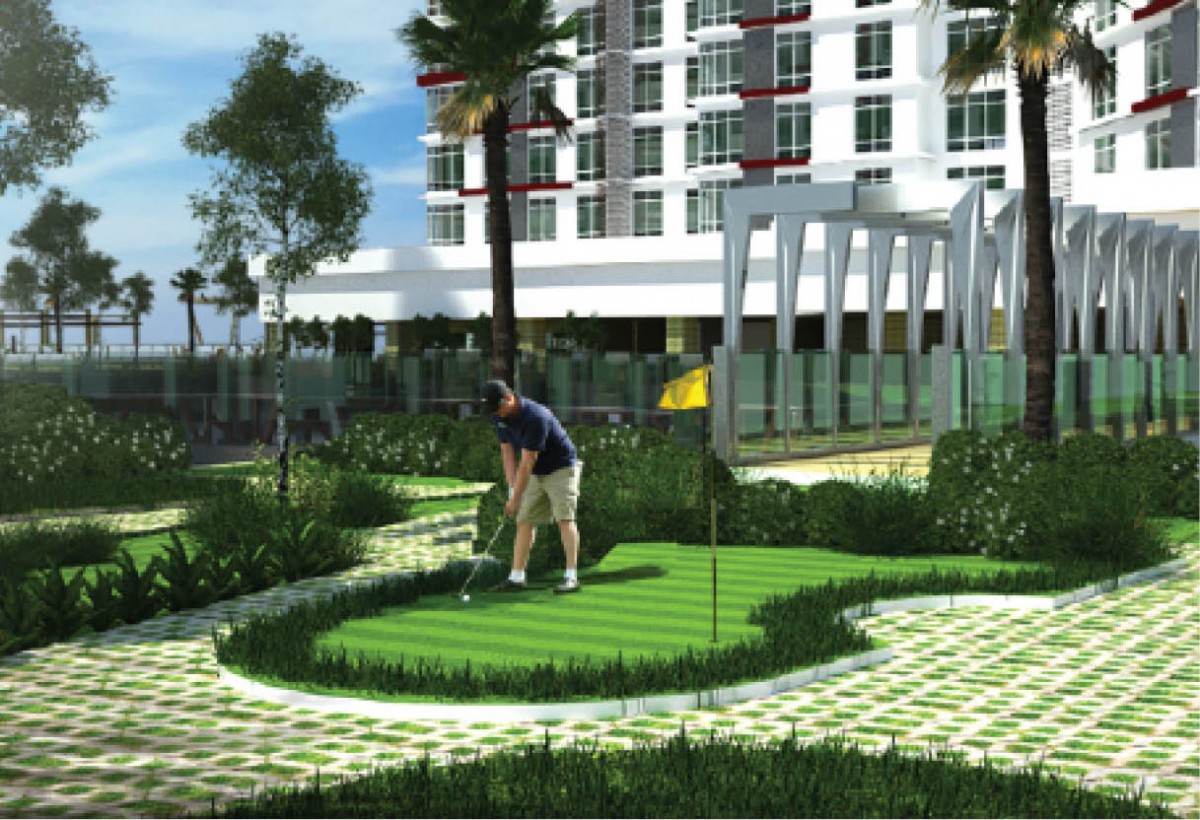 This article first appeared in City & Country, a pullout of The Edge Malaysia Weekly, on Oct 17, 2016. Subscribe here for your personal copy.