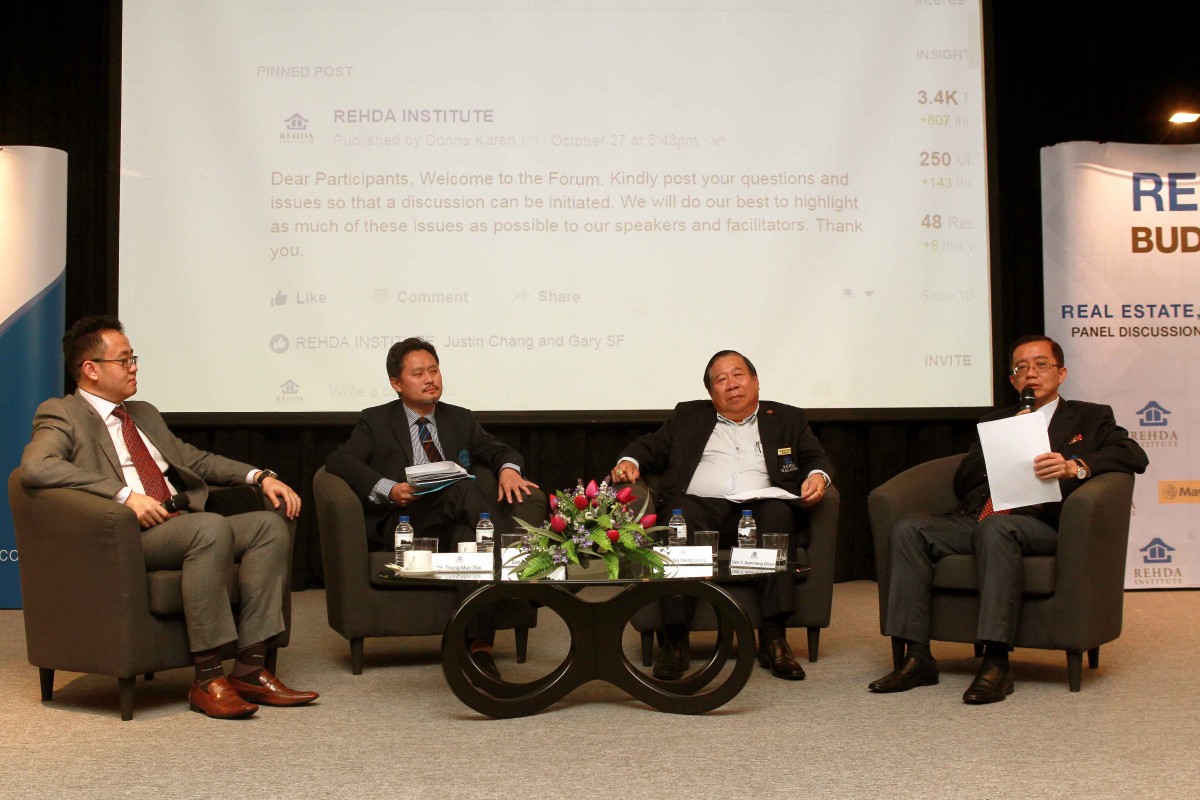 KELANA JAYA (Nov 2): Budget 2017 may seem favourable to the construction sector as many infrastructure projects have been announced, but Master Builders Association Malaysia immediate past president Datuk Matthew Tee said the effect may be limited as only a few big players will be awarded the jobs.
"The impact of mega projects is not as much as the market expects as most jobs are secured by big players and not many are given to the smaller players," he said during a panel discussion at Rehda (Real Estate and Housing Developers' Association) Institute's Budget Commentary 2017 today.
He noted that besides the intense competition among local contractors, industry players also face competition from Chinese construction companies which offer attractive deals such as accepting part payment by contra with completed units.
Despite this, Tee concurred that the construction sector is having "better days" than the property sector which does not seem to benefit much from Budget 2017.
"Looking forward, we anticipate the announcement of the 12th Malaysia Plan which will see more infrastructure projects rolled out and more local developers will benefit," he added.
At today's event, most speakers from the property development sector have expressed their disappointment with Budget 2017.
Rehda Malaysia Deputy President Datuk Soam Heng Choon said Budget 2017 emphasised help for the low- to middle-income earners to own a home.
"However, government measures such as the step-up financing are focused on the government's affordable home scheme, PR1MA, and not expanded to other private developers which could benefit a wider range of home buyers," he explained.
Meanwhile, Rehda Malaysia GST Task Force chairman Datuk Ng Seing Liong urged the government to relook the GST (Goods and Services Tax) on construction materials as the cost of purchasing the building materials has increased and this has affected developers' profit margins.