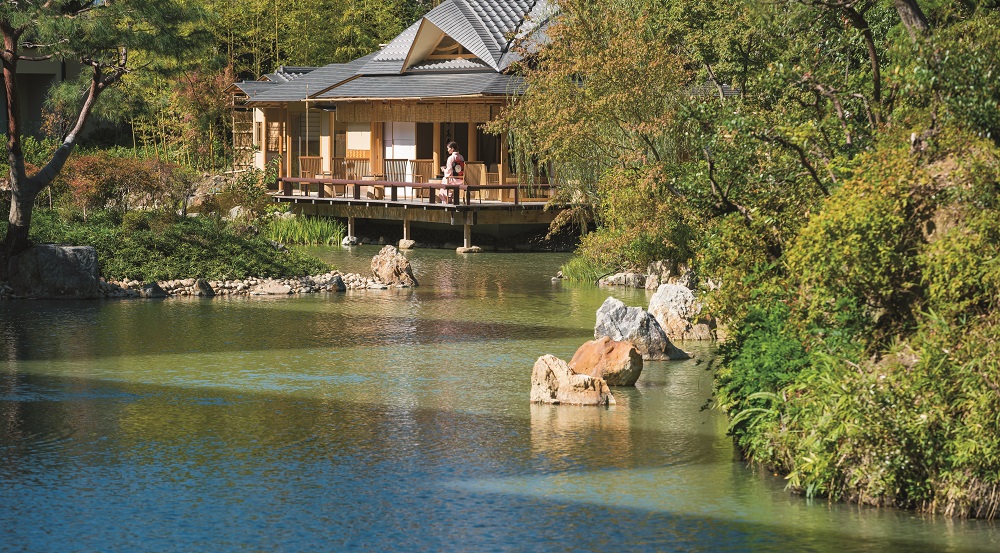 KYOTO (Nov 30): Tycoon Tan Sri Vincent Tan Chee Yioun, via his flagship Berjaya Corp Bhd (BCorp), is in talks with luxury hotel operator Four Seasons Hotels and Resorts to develop a 100-acre (40.5 ha) parcel of land in Okinawa, Japan.
This would be BCorp's second collaboration with Four Seasons and Resorts in Japan, following the opening of the Four Seasons Hotel and Hotel Residences Kyoto yesterday. The hotel is BCorp's flagship development in Japan.
Tan said the proposed development in Okinawa would include a hotel, hotel residences and villas and could be ready by three-and-a-half to four years.
"In Okinawa, we managed to buy a nice big 100-acre [piece] of land. Picture [resorts like] Pulau Tioman and Pulau Redang ... the water (sea) at Okinawa is like that. It (Okinawa) has got a big population, good infrastructure and an international airport," he told Malaysian reporters after the grand opening ceremony of the Four Seasons Hotel and Hotel Residences Kyoto.
"It's (Okinawa) a fantastic place and it receives like 10 million to 11 million visitors [a year, of which] eight million are Japanese and about two or three million foreigners — mostly people from Taiwan, Hong Kong and China, maybe some Singaporeans...It (proposed development) will be very nice and it will probably be the best hotel there in Okinawa," added Tan.
Tan declined to disclose the value of the land, except that he had been offered 10 to 12 times the amount he had paid to acquire it.
According to Berjaya Land Bhd's (BLand) Annual Report 2016, the group owned 287 parcels of land in Onna Son, Okinawa as at April 30, 2016, with a net carrying value of RM82.81 million. It had been acquiring the land since July 15, 2009.
Based on the offers Tan has received, the value of the land is estimated at between RM828.1 million and RM993.72 million.
"Whatever it is, we are going to make a lot of money [out of the proposed development] as we paid very little for the land and people have been offering to buy the land at 10 to 12 times [the original price tag]. However, we are not selling," said Tan.
Tan and the Four Seasons Hotels and Resorts founder and chairman Isadore Sharp have recently sat through a presentation by an American architect designing the proposed development, but both did not elaborate on the details.
Tan said the Okinawa development could be similar to that of BCorp's US$380 million (RM1.7 billion) project in Kyoto. However, the proposed development could also include villas, considering the 100-acre plot is much larger than the Four Seasons Hotel and Hotel Residences Kyoto's site of 5 acres.
The bulk of the US$380 million is for construction and other costs, with the land costing in the region of US$50 million.
"This is the best hotel in Kyoto and is viewed by many as a trophy asset," claimed Tan.
The Four Seasons Hotel and Hotel Residences Kyoto comprises 123 rooms and 57 residences, and has function rooms, food and beverage outlets, a gym, spa and a swimming pool, among others. The residences are priced between US$5,000 per sq ft and US$6,000 per sq ft, with about half of the 57 units taken up to date.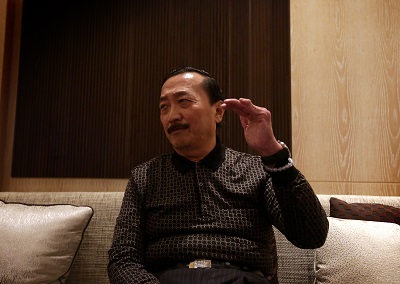 Due to restrictions on height, the hotel is four-storey high. It is located in the vicinity of several scenic temples such as the Kiyomizu-Dera Temple, the Mohoin Temple, the Sanjusanangendo temple and other developments including the Toyokuni Shrine.
With 18 hotels under its stable, Tan said Berjaya Group is looking at ways to unlock value in these assets but details have yet to be finalised.
"Yes, we are thinking [of unlocking the value of our hotel division]. There are all types of proposals and yes, we would like to do so but for now we would like to build our hotels and residences together. Residences help to pay for the hotel [construction] and thus our investment will be better. Just [building] a hotel by itself is tough; it takes a long pay-back period…Nothing is finalised; we will see; we are flexible," he said.
As at April 30, 2016, Tan had a 78.78% equity interest in BLand, with about 75% held via BCorp. Tan owns 45.68% of BCorp shares.
BLand fell into the red in the first financial quarter ended July 31, 2016 (1QFY17), posting a net loss of RM27.24 million compared to a net profit of RM9.91 million a year ago due to unfavourable foreign exchange, higher operating expenses at some units, losses incurred by the property development and investment business, a higher share of losses from associate companies, and higher finance costs. Revenue, however, rose 3.5% to RM1.55 billion from RM1.5 billion in 1QFY16.
BCorp, meanwhile, reported a net loss of RM62.68 million for a second straight quarter in 1QFY17 compared to a net profit of RM56.13 million in 1QFY16. This was despite revenue increasing 4.1% to RM2.22 billion from RM2.14 billion.
On its prospects, BCorp has said given the prevailing economic conditions and financial outlook, the group's operating environment will be very challenging going forward.
BCorp shares closed down 0.5 sen or 1.54% at 32 sen yesterday, with a market capitalisation of RM1.52 billion, while BLand shares were untraded. Its last closing price was 63 sen, giving it a market capitalisation of RM3.12 billion.
This article first appeared in The Edge Financial Daily, on Nov 30, 2016. Subscribe to The Edge Financial Daily here.