IN Malaysia, property damage caused by termites is actually much more common compared to fire and flood, according to Rentokil Initial Malaysia managing director Carol Lam and technical director Juliana Soo. This is because our tropical environment and high humidity encourages the growth of termites.
"Termites cause an estimated RM40 million in property damage a year in Malaysia alone! There are 200 different species of termites in Malaysia, but about 90% of property damage in Malaysia are caused by the Coptotermes species," Lam and Soo tell TheEdgeProperty.com, citing a study on "Urban Pest Control: A Malaysian Perspective" by Vector Control Research.
Termites feed on wood 24 hours a day without sleeping. A termite infestation can quickly lead to costly repairs and structural failure. An average termite colony could consume up to 5g of wood per day, which is approximately 8lb over two years.
Termites live underground and they would travel miles to forage for wood, which is their main food source. They are attracted to damp and moist environments.
The queen termite is an egg-laying machine that lives more than 25 years and produces up to 1,000 eggs a day or more than nine millions eggs in her lifetime.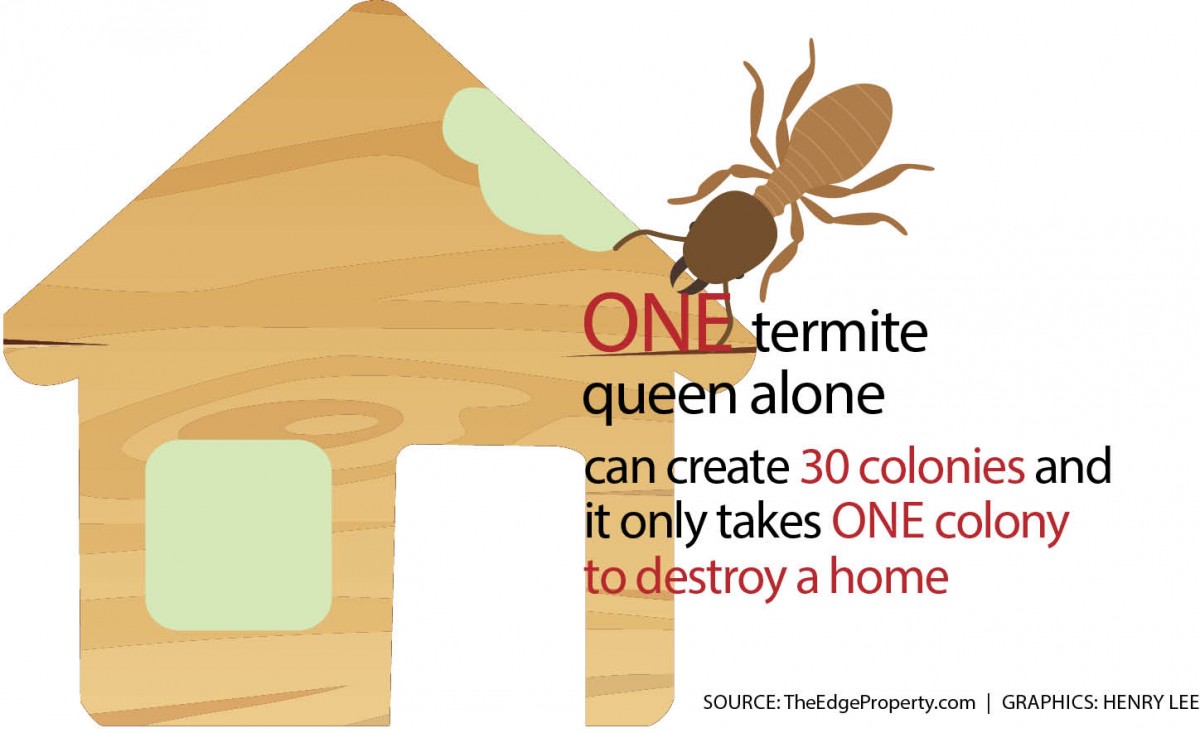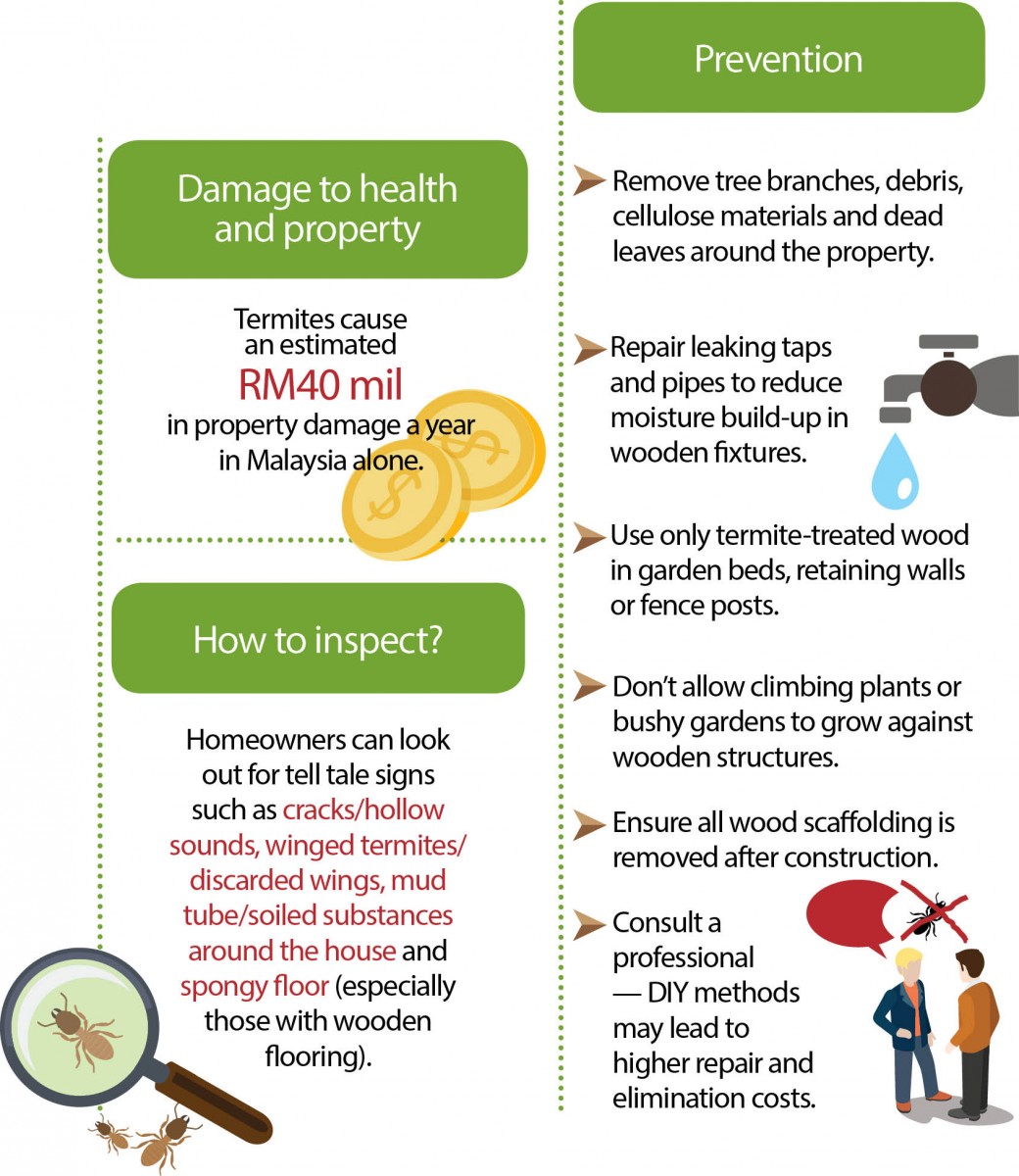 This story first appeared in TheEdgeProperty.com pullout on Dec 2, 2016. Download TheEdgeProperty.com pullout here for free.