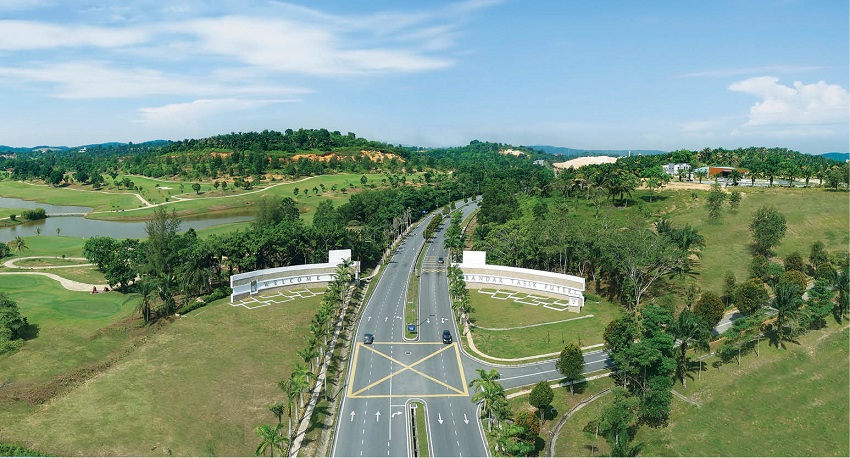 ACCORDING to a survey by the Real Estate and Housing Developers' Association (Rehda), the number of unsold units at new property launches has increased over the past 18 months. This is attributed to stricter lending rules that prevent aspiring homebuyers from securing a housing loan.
The survey also found that while developers are pessimistic about the near-term outlook of the property market, they are more sanguine about its long-term prospects and expect a pickup in sales in the second half of next year.
A closer look at the sluggish demand reveals an interesting pattern. A number of buyers are acquiring properties far away from the city centre. Developers say suburban properties are being sold to aspiring homebuyers who cannot afford homes in the city, property investors looking for rental yield and capital appreciation, and affluent households on the hunt for a vacation home.
"Most of those who buy property outside the city are planning to live there. These buyers may already be living close to the development or are upgrading from a smaller home. City dwellers who are looking for a property investment have been receptive to the idea of acquiring suburban real estate," says Tan Sri Eddy Chen, group managing director of MKH Bhd.
Perhaps the biggest appeal of new developments in suburban areas is the price. Homes that are far from the city centre are much cheaper.
"Buyers are attracted to such properties because prices are generally more affordable. Land and development costs outside the city centre are lower. There is potential for capital gains if the development meets the right factors for growth such as location, connectivity, amenities and distinctive lifestyle themes," says Beh Chun Chong, CEO of Paramount Property, the property arm of Paramount Corp Bhd.
Lower prices mean more homebuyers can afford these homes. Lee Kok Wah, director of Low Yat Group, says the price of urban properties has exceeded the financial capacity of many middle-income earners.
"To buy a home, they need to look at areas away from the city. These developments are much more affordable and it should be easier for more aspiring homebuyers to secure financing," he says.
Like Chen, Lee finds that most buyers of suburban properties are looking to live away from the city. "Suburban properties offer a safer and greener lifestyle. Residents of new developments will have access to facilities such as clubhouses, gymnasiums and huge landscaped parks," he says.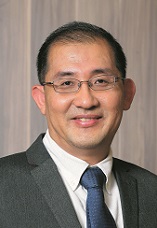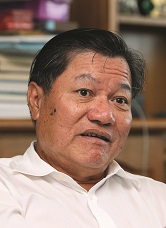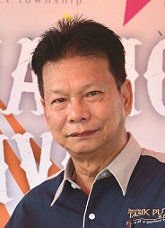 "Indeed, there are many benefits of buying a home away from the city. The property tends to be bigger; there is space for greenery in your backyard. There is less traffic to deal with and thus, less noise and environmental pollution. Residents have access to jogging trails and can wake up to fresh air every morning."
There is also a small number of property investors looking for strategic buys. Real estate has long been touted as a store of value as well as an avenue for investment.
"Equities and real estate are popular asset classes. As an investment, the latter is a more stable asset compared with equities, which are much more vulnerable to the risk of capital flight. It takes some time for an investor to realise capital gains from his property investment, but the risk [of losing money] is lower and it is possible to see capital appreciation as the development matures," says Lee.
"Homebuyers and investors are more informed these days. They are able to identify locations with good potential for capital appreciation," he adds.
As an investment, real estate also offers rental yield. "Investors will buy property outside the city if there is potential for rental yield in addition to capital gains. Take property in Cyberjaya as an example. There is an opportunity to earn rental income from a large student population and a large number of professional knowledge workers in that area," says Beh.
"Property is a stable and defensive investment. I foresee sales for suburban property increasing as the population becomes more affluent."
Chen points to the potential for capital appreciation for lower-priced suburban property. "The current economic outlook bodes well for property. Other investable assets are more volatile when the economy is uncertain, but property is always seen as a stable investment. Furthermore, real estate in suburban areas is fundamentally supported (by growing demand) and there is huge potential for capital gains, especially if the home is acquired at a low price."
Investment opportunities can be found in Shah Alam North, Kajang and Semenyih, he says.
Affluent city dwellers are also in the market for a second or vacation home outside the city.
"There is growing interest in properties located in Batu Kawan, Penang, since the island is easily assessable via the Second Penang Bridge. New developments in Batu Kawan appeal to Penangites who are looking for more affordable homes and those buying a vacation home," says Beh.
Although new product sales have been weak this year, Lee says there continues to be demand for properties in Rawang. "Market sentiment is weak, but we [the group] are recording healthy transactions for properties in Bandar Tasik Puteri. I attribute the demand to the value of our properties and their connectivity to the city. Aspiring homebuyers like the mature green township and its facilities, which include a 27-hole golf course. This is not easily found in other areas."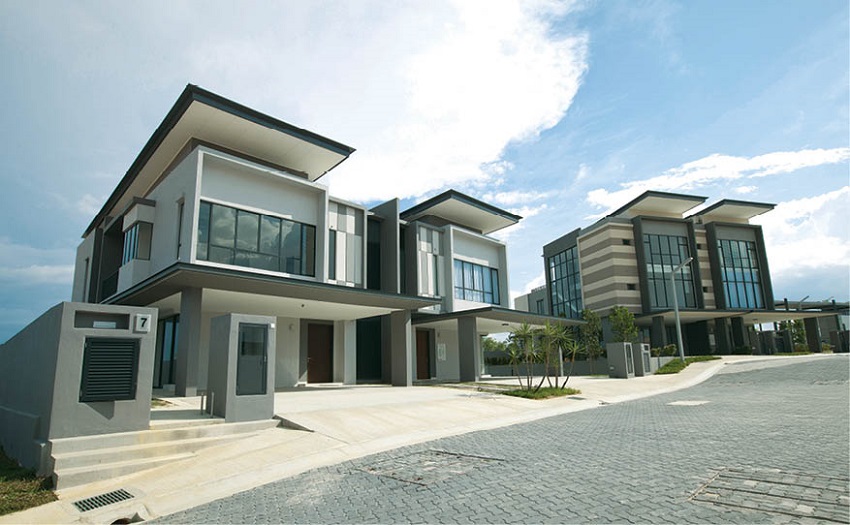 What makes a boomtown?
New townships that are largely uninhabited become known as ghost cities. Large numbers of unoccupied homes reveal a disparity between unmet housing needs and an oversupply. In an environment of rising unsold housing units, how does a homebuyer pick a township or development that has the potential to become a boomtown?
Lee suggests looking at new townships with mixed-use developments. "A new township needs a balance of residential, commercial and recreational elements to survive. It must be self-sustainable and attractive enough to entice people to live further away from the city and endure a longer commute to work. In other words, look for a township with enough attractions to justify relocation," he says.
Towns that thrive over time are those that support a large number of residents. Lee suggests looking at the number of people the new township can accommodate when they are making their selection. "The population is the key. There must be sufficient mass for a town to progress."
Beh points to several advantages found in integrated developments that are away from the city. "The residential, retail and commercial components create a thriving live-and-learn, work-and-play environment for residents. There are amenities and facilities for residents. This makes the development self-sufficient and sustainable," he says.
"Housing units here are also cheaper than residential units in the city, and buyers can pick from theme developments that are designed for different lifestyles. Paramount Property's first high-end landed residential development in Cyberjaya is an example.
"The homes are built in landscaped gardens with mature trees, while the clubhouse was built using recycled chengal wood that is about 200 years old. Cyberjaya has ready infrastructure and amenities. It is well-connected via highways, such as ELITE, SKVE and SILK, and is only 20 minutes from the Kuala Lumpur city centre via Mex. It is also served by the Putrajaya Sentral ERL Station."
Accessibility and connectivity are important considerations. "The availability of public transport and the proximity to highways can drive up the value of the town's real estate. For example, connectivity and accessibility in Kajang/Semenyih, and Shah Alam North/Puncak Alam enhance value creation. This creates a virtuous environment for property prices to increase," says Chen.
While he finds that most homebuyers still prefer landed property, serviced apartments in integrated developments are popular among young homebuyers. "Young homebuyers may not be able to afford bigger, landed property. But they may also prefer a smaller apartment as most of them don't have the time to maintain a bigger house. Commercial outlets built just below the serviced apartments provide an avenue for social activities as well as job and business opportunities. I suggest that aspiring homebuyers look at the price and conveniences offered by the integrated development to guide their decision-making process."
Chen expects demand for suburban properties to continue. "The cost of properties in the city is beyond the reach of the masses. Properties away from the city can be 25% to 50% cheaper. I expect young households and first-time homebuyers to buy these homes simply because they are affordable. They may have to endure a longer commute to the city and pay more in travel expenses, but they pay less for a home. "Furthermore, new highways and public transport infrastructure that are coming into place, such as the new mass rapid transit lines and extensions to the existing light rail transit lines, as well as improved bus services, will have a positive impact on the values of suburban properties and the life of its residents."

Renting in the city but buying in the country
SKY-HIGH property prices in American cities have resulted in an emerging trend — urban renters who are buying homes in the country. This small group of individuals, comprising mostly millennials, live double lives. On weekdays, they live in tiny shoebox apartments in the city where they work and on weekends, they head to their home in the country.
A New York Times article says that for less than US$350,000 (RM1.5 million) — which can barely get you a studio apartment in Brooklyn — aspiring homeowners can buy country houses with three or more bedrooms on several acres of land, sometimes on lakefront property, or with a pool.
"For those with as much as US$2 million to spend, the options range from turn-of-the century mansions to sprawling estates … No one tracks the number of second-home buyers who continue to rent in the city. But real estate agents of weekend destinations throughout the Hudson Valley and other second-home markets within an easy drive of New York City, report an uptick in sales from urbanites eager to get into the market while interest rates remain low," says the article.
As to why this group of urban renters does not move permanently into their country homes is attributed to their desired lifestyle. Young households, especially millennials, do not want to live a full-time suburban lifestyle. They enjoy city life, but they are priced out of the real estate market.
In 2014, the median price of a one-bedroom cooperative in Manhattan was US$642,500 while a condominium was US$977,520. Median home values in San Francisco are among the highest in the country at about US$1 million.
By buying homes in the country but renting in the city, this group gets to own a property yet enjoy the conveniences and perks of city living on working days. A similar trend is seen among households who have taken advantage of low interest rates to acquire vacation homes as investments while continuing to rent their primary residence. The National Association of Realtors found that the average age of vacation homebuyers dropped to 43 from 61 from 2003 when this data was first collected.
Vacation homes are generally acquired in second-home markets, away from the city centre. Financial planners condone this wealth-building measure, saying it enables young adults to earn passive income and build home equity. High vacation rental rates also present the opportunity to recoup the cost of investment in a few years if the home is located in an upcoming tourist spot. At the very least, it contributes towards monthly mortgage payments.
This story first appeared in City & Country's "Mapex Property Showcase Special Report" on Oct 12. Subscribe here for your personal copy.
Interested in 'suburban' properties in Semenyih after reading this article? Click here.
Check out the value of your property with The Edge Reference Price.