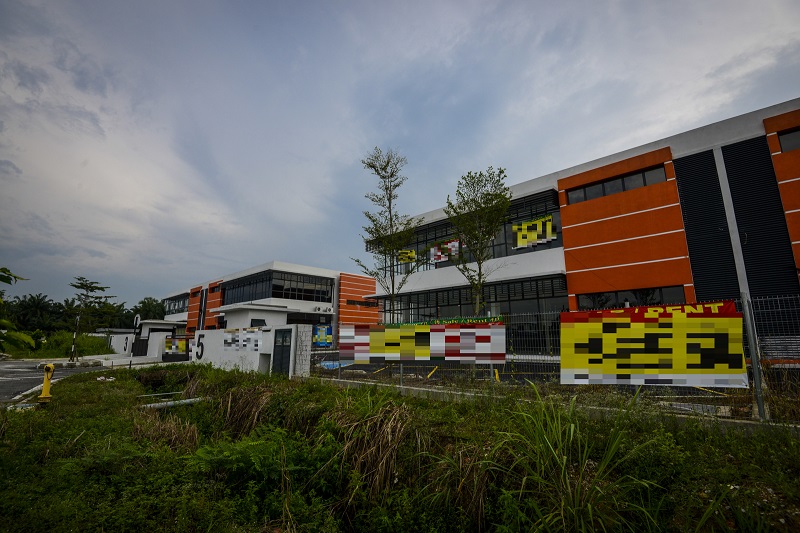 KLANG (Feb 17): A businessman looking into procuring land in Teluk Gong for a factory has claimed he was required to pay an inducement in exchange for a speedy land conversion process.
Wanting to remain anonymous, the businessman also claimed that the middleman to whom he was introduced said he was well connected locally. Apparently, a fee of RM450,000-RM500,000 was required to convert agricultural land to industrial.
"An old friend of mine introduced us. When he found out I was looking around Teluk Gong for one acre of land to build a factory for my company he quickly mentioned that he could help convert the land status for a free.
"He said he could ensure the land was converted from agriculture to industrial in only two or three months when it usually takes much longer than that," he said.
The businessman said that he was put off by the offer and he abandoned his plans.
Meanwhile, Teluk Gong village chief Norazman Mokhsan told The Malaysian Insider that there were many stories of villagers posing as brokers or lawyers to con businessmen.
"I have heard some of these stories but there is nothing much I can do because these people are fellow villagers as well," he said.
"Without anything concrete, I can't bring this up to the authorities. Any businessman looking into economic opportunities in Teluk Gong should go through legal channels, since the government has provided land plots for this," he said.
Factory Owners' Association president S.S. Wong also said that this happened in Teluk Gong due to the lack of supervision.
"There are many factories popping up every now and then on private land that still has agricultural status. It is not impossible for people to take advantage of the gap to make money on the side," he said.
Klang Municipal Council Corporate Communications director Norfiza Mahfiz said that land status change was a tedious and lengthy process, which could not be completed in the timeframe the businessman mentioned.
"Changing land status takes a long time because you need signatures from the menteri besar and the state executive councillors before the application can be passed down to the Land Department.
"At the same time, claims of corruption should be handled carefully.
"There should be a police report and proof of the claim before we can proceed with any course of action. If not, this is another case of fraud, as mentioned by the village chief," she said. – The Malaysian Insider
Do not ask the bus driver about the value of your home. Click here at The Edge Reference Price to find out.