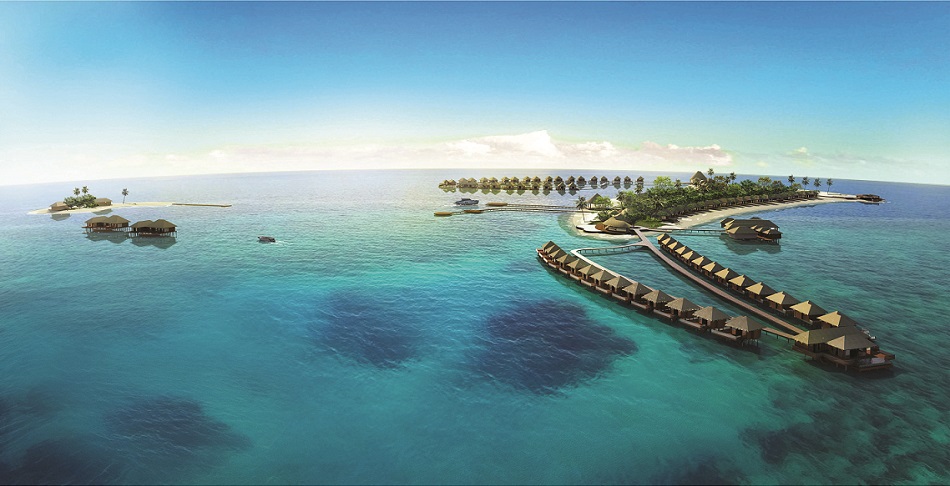 IMPIANA Sdn Bhd, the operator of Impiana Hotels & Resorts, will triple the number of rooms under its management to 3,151 by 2018 as it expands its portfolio in Malaysia, Indonesia, Thailand and the Maldives.
Today, Impiana, which is 73%-owned by Datuk Seri Ismail Farouk Abdullah, has four hotels in Malaysia and three in Thailand with a combined 1,088 rooms. The addition of six new hotels and the expansion of two existing ones will add another 2,063 rooms to the group's portfolio.
In a recent interview, Impiana chief operating officer Azrin Kamaluddin (pictured, below) tells The Edge that while the group's expansion plans are aggressive, it will also be cautious. Its strategy is to grow the hospitality business by being not only an owner-operator but also the manager for others.
"Current conditions are favourable for us to expand in Southeast Asia as regional currencies have become weaker [against the US dollar]," Azrin says on asset acquisition. "We are in talks with a handful of owners for potential expansion. We are looking at Bangkok, Jakarta and Australia; we are not limiting ourselves to a specific destination."
When acquiring or building an asset, Impiana's preference is to hold a majority stake in it, although the group does make exceptions. "If the location is ideal, we are willing to take a smaller stake [in the property]," remarks Azrin. In Malaysia, Impiana wholly owns and operates Impiana Hotel Ipoh and Impiana Resort Cherating, and owns a 20% stake in Impiana KLCC. In Thailand — Patong and Kata Noi in Phuket and Koh Samui — Impiana jointly owns the properties with its Thai partners on a 49:51 basis.
"We want to move from being just the owner and operator. We want some management play too," Azrin says. "The hotel industry is all about the number of rooms, capital outlay and return on investment." As an owner, it could take years to see the returns but as a hotel operator managing for other owners, the returns will be immediate, he adds.
Of the seven hotels in its portfolio today, Impiana does not own Premiera Hotel, Kuala Lumpur, but manages it for MARA Inc.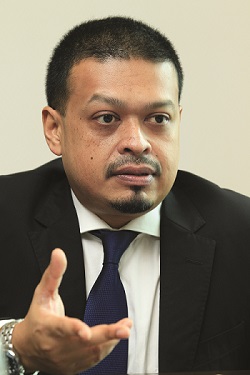 Impiana will see its first new hotel addition in the first quarter of 2016. "We are doing due diligence on a currently operational cluster of villas in Seminyak, Bali. It [the purchase] should be concluded in the next few weeks," Azrin says.
The investment cost for the 50 one-bedroom to three-bedroom villas is US$10 million.
Another property in Bali that Impiana will own and operate is the 132-key The Impiana Private Villas Ubud. The company is expected to spend US$30 million on this asset, which is slated to open in the fourth quarter of 2017.
Impiana is keen to capture the tourist market in Bali that wants to enjoy the beach, the town and the hills and cultural centre of Ubud. "We are targeting the long-stay tourists and would like to offer them a rounded experience," Azrin says. Accordingly, Impiana Sanur Beach, Bali — a 112-key property comprising villas and rooms — will be constructed and completed the soonest in 2018.
Another expected opening in 2018 is the 101-key Impiana Private Villas Akirifushi in the Maldives. In June, Impiana signed a 50-year lease on a 4.5-acre island in partnership with a local construction firm and the government of Maldives. Reclamation work on the island will enlarge it to 16.8 acres. "Half the villas will be on land and the other half on water," Azrin says of the resort, which is located on an island that is just 45 minutes from the Maldives airport island.
In Malaysia, meanwhile, Impiana has signed management contracts in Senai, Johor, and Port Dickson, Negeri Sembilan. The former is for a 172-room hotel to be developed by KCC Development (M) Sdn Bhd and to be opened in 2017. The latter involves the largest hotel to be managed under Impiana's portfolio and will have 832 rooms and commence operations in 2018. This resort, likely to be named Impiana Splash Port Dickson, is being developed by Tanco Holdings Bhd.
Apart from these confirmed openings, Impiana is also expanding two of its resorts. In Phuket, the owner is looking at expanding the existing Impiana Resort Patong via the acquisition of a parcel next door. When ready in 2017, the hotel's rooms would have increased from 68 to 200. According to Azmin, this resort enjoys 90% occupancy most of the year. The land and refurbishment of the existing hotel as well as planned refurbishment of Impiana Resort Chaweng Noi, Koh Samui, are expected to cost an estimated US$20 million.
Yet another existing property that will be expanded is Impiana Resort Cherating in Pahang. This ageing resort will not accept bookings from Dec 31 as it prepares to be demolished to make way for luxury villas and residences.
The seafront, 25-year-old resort sits on 35 acres, of which only a fifth, or six acres, have been developed. This redevelopment will allow the group to maximise land use. "The resort is tired. Rather than refurbish 100 rooms, we decided to redevelop the entire place," Azrin says.
The redevelopment will be done in two phases with the first phase to be ready in two years' time. "It will be a luxury upscale villa and residences," he says of the upcoming, yet-to-be-named accommodation that will feature beach villas, forest villas and serviced residences.
A total of 636 villas and serviced suites with a gross development value of RM323.93 million will be built on the site. According to Azrin, Impiana will own and operate all the beach villas while the others will be on a sale-and-leaseback basis with guaranteed returns.
The group also has small parcels on the tourist islands of Pangkor, Perak (30 acres), Tioman, Pahang (five acres) and Pulau Besar, Johor. The Tioman parcel is currently in the design stage and a feasibility study is being conducted. The earliest date of completion is expected to be 2019. Some 30 units of accommodation have been planned there.
Meanwhile, loss-making bottled water manufacturer Bio Osmo Bhd is expected to participate in the Cherating project and Impiana's future projects in Tioman and Pangkor.
In September, Bio Osmo announced plans to take a 75% stake in Intra Magnum Sdn Bhd for RM18.75 million as part of its diversification into the hospitality business with Impiana, which will hold the remaining 25%. The JV has entered into three hospitality management agreements, including on Impiana Ipoh and the management and development of the future Impiana Cherating and Impiana Tioman. The JV company will purchase a portion or 7.84 acres of the Cherating land for RM12.5 million to develop the resort.
"The partnership with Bio Osmo in Intra Magnum does not encompass the entire Impiana group of hotels," Azrin explains.
Impiana is part of KAB Group, which also does property development. The company posted RM80.89 million in revenue in the financial year ended Dec 31, 2014, and a pre-tax profit of RM5.09 million. For the first eight months of the year, the company achieved a group turnover of RM108 million and a profit before tax of RM24 million. Of the total revenue and PBT, two-thirds came from the hotel division and the rest from property development.
Do not ask your BFF about the value of your home. Click here at The Edge Reference Price to find out.
This article first appeared in The Edge Malaysia on Nov 30, 2015. Subscribe here for your personal copy.