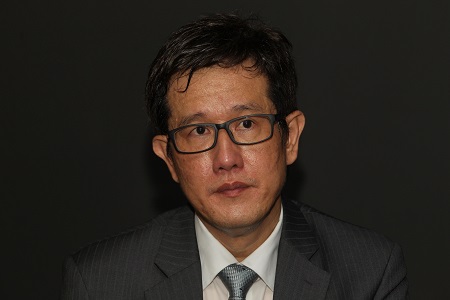 PETALING JAYA (Jan 22): M101 Holdings Sdn Bhd is forging ahead with its plans to launch 10 projects worth RM4 billion by 2020, according to Datuk Chua Eng Pu (pictured), founder and executive director of the company.
"We aim to launch a total of 10 projects by the end of 2020, with a gross development value (GDV) of RM4 billion. Our strength lies in developing metropolitan projects within Kuala Lumpur, including integrated and commercial developments. Our primary goal is to maximise our footprint and to make a statement with our projects," said Chua at the launch of its latest project, M101 SkyWheel yesterday.
The group, however, remains tight-lipped on the details of upcoming projects. "We are still waiting on building approvals," he explained.
Despite the slow market, the developer stays positive in launching new projects. "Investment in retail property remains strong, and M101 believes that it is not enough to just build. It is crucial that developers realise the full potential of our real estate sector, and their part in economic and social development in Malaysia," said Datuk Seth Yap Ting Hau, who is also a founder and executive director of M101 Holdings.
"M101 Skywheel will not only attract foreign investments but also visitors from around the globe. We are confident that this iconic building will be on top of the list for those who would like to invest in Kuala Lumpur. We are targetting at least [a] 70% take up for this project this year," added Chua.
M101 SkyWheel is the group's third and largest instalment of the M101 development series so far, which encompasses mainly small offices/flexible offices (SoFo) targeted towards local and foreign investors.
M101 SkyWheel has a GDV of RM1.4 billion. The freehold, two 78-storey towers offer 200,000 sq ft of retail space. M101 SkyWheel is named after a proposed ferris-wheel on the 52nd floor (at its highest vantage point).
The development also has a SkyMall that extends from the 48th to 52nd floor and Asia's first Planet Hollywood Hotel. The group has partnered with Studio F. A. Porsche for its interior design and luxury suites.
According to M101 Holdings, prices of commercial units at M101 SkyWheel are likely to start from RM400,000 per unit, depending on market conditions within the next five years. However, the number of units have yet to be confirmed.
M101 SkyWheel is expected to be completed in 2020.
Previously, the group has launched M101 Dang Wangi and M101 Bukit Bintang in 2014. Estimated to be completed by 2017, each project is 85% taken up.
Do not ask your brother-in-law about the value of your home. Click here at The Edge Reference Price to find out.