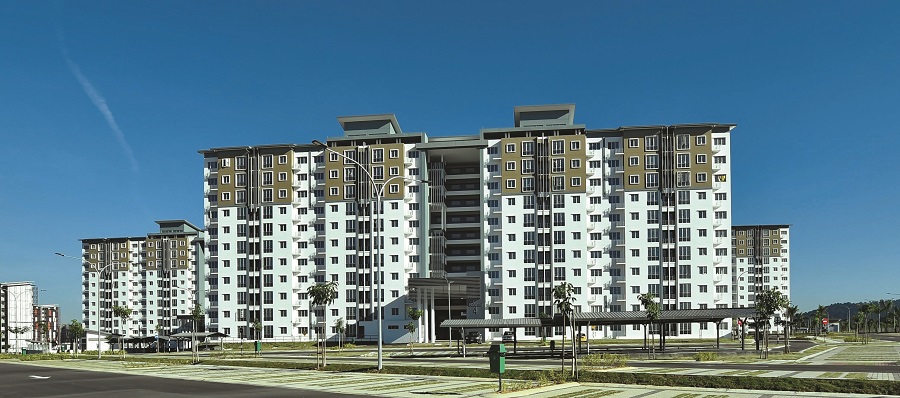 KUALA LUMPUR (Nov 28): Despite the push from the government, contractors still prefer to use the conventional construction method rather than the Industrialised Building System (IBS).
High cost of IBS components, lack of standardisation, inadequate supply of skilled workers and accessibility to cheaper untrained foreign workers are the major reasons for low adoption of the building system in the private sector, according to Noraini Bahri, head of IBS Centre at the Construction Industry Development Board (CIDB).
IBS has already been made mandatory for the public sector, with all projects valued at more than RM50 million required to achieve a minimum IBS score of 50, out of 100. Noraini notes that there is a need to realign the industry framework to increase private sector participation as this sector is where IBS's full potential can be met.
Industry players and experts reckon that IBS is the way forward. MKH Bhd managing director Tan Sri Eddy Chen says it is important to increase the application of IBS as companies in the industry are currently labouring with tremendous pressure to deliver their projects in a timely manner. Many contractors are also facing the problem of labour shortage.
S P Setia executive vice-president Kow Choong Ming, meanwhile, notes that IBS produces a consistent quality of finished products and has less wastage. At the same time, construction at the site is cleaner. The developer has its own precast division, Setia Precast Sdn Bhd, which uses load-bearing wall components.
For the full story, read City & Country, the property pullout of The Edge Malaysia weekly, on Nov 30. Subscribe here for your personal copy.