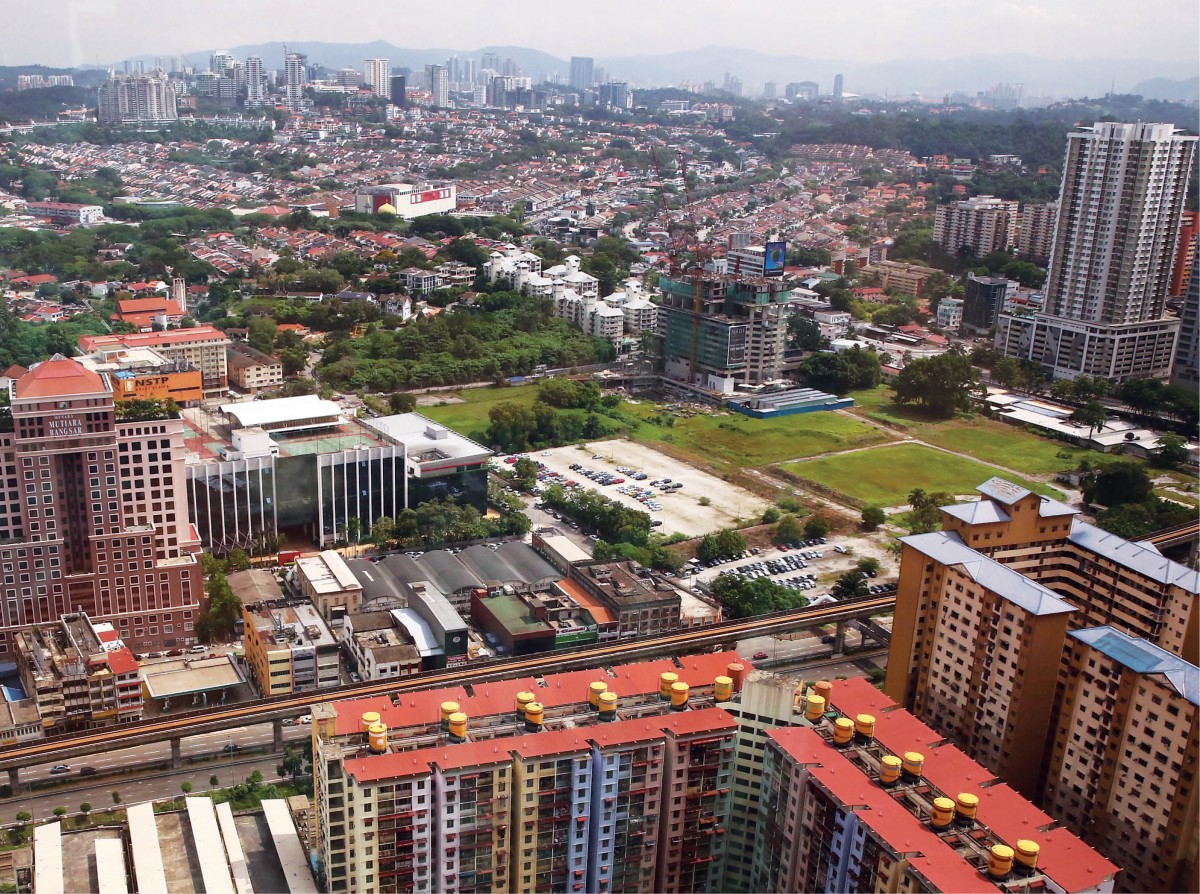 Pelaburan Hartanah Bhd (PHB) intends to revive its plans for a mixed-use development on the prime parcel in Bangsar, Kuala Lumpur, where Unilever Malaysia's headquarters and factory had previously been located.

It is learnt that PHB is currently seeking Dewan Bandaraya Kuala Lumpur's (DBKL) planning permission to commence work on the 19.6-acre parcel near the intersection of Jalan Bangsar and Jalan Maarof. One of the largest, prized pieces of land in Bangsar, it is also bordered by Jalan Riong and Jalan

Tanduk. PHB submitted a fresh proposal to DBKL in June after shelving its initial development plans three years ago.

PHB managing director and CEO Datuk Kamalul Arifin Othman declined to comment when contacted by The Edge.

Given the increase in the price of real estate over the past three years, the gross development value (GDV) of the project is likely to be higher than the initial sum of RM5 billion identified in the original development plan. The earlier approved plot ratio for the site is said to be six. The gross floor area would be about 5.1 million sq ft.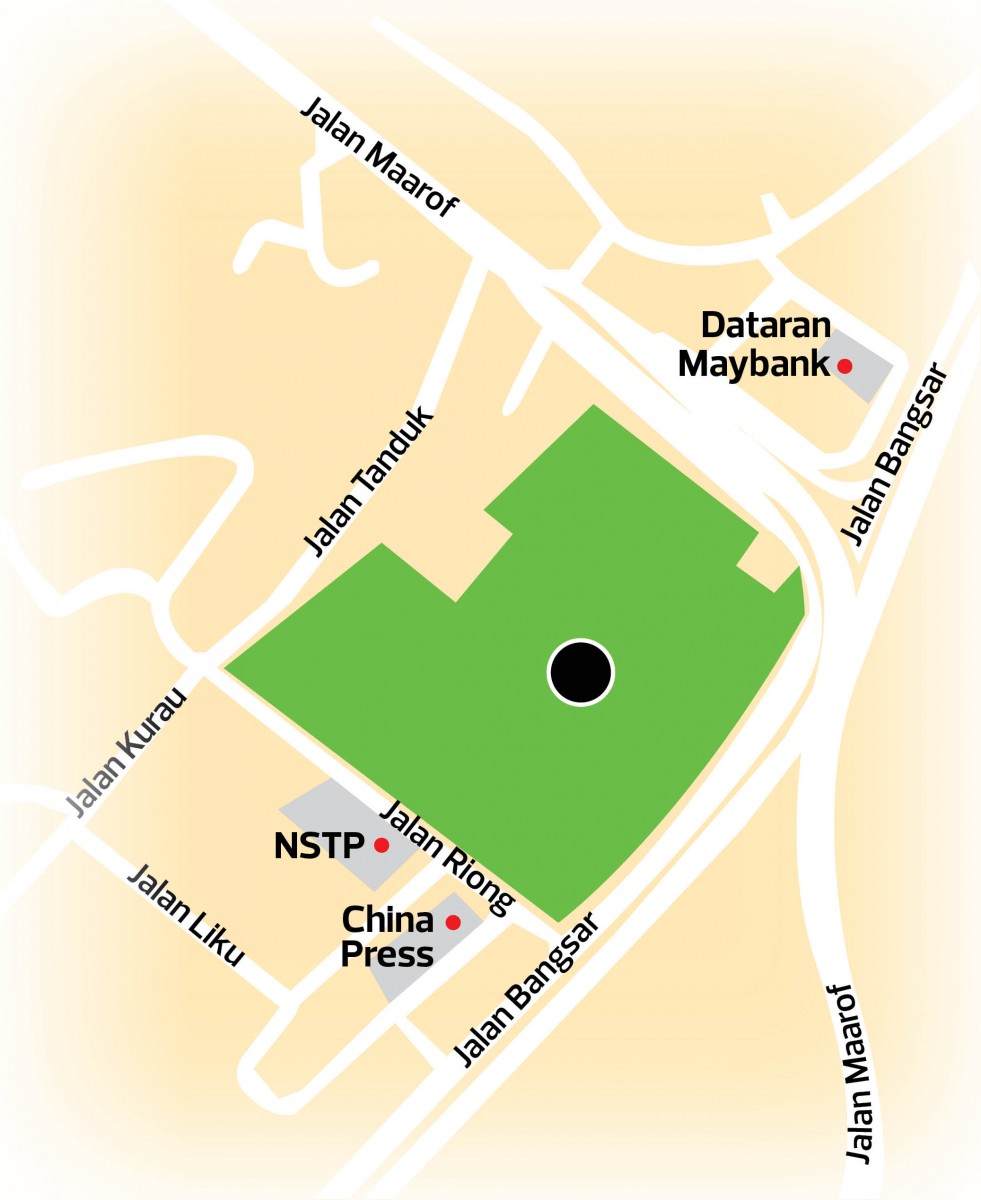 It is understood that PHB has yet to decide whether to develop the land on its own or bring in partners. It may want to retain the property for recurring income.

"PHB has been planning this prime, exciting mixed-use development in Bangsar for some time. Various avenues of delivering this project have been considered, including joint ventures with other developers, but at the moment, they are focusing on developing a small amount of office space, plus supporting real estate and amenities to capture nearer-term occupational demand," says Savills Malaysia associate director of research and consultancy Nabeel Hussain. Savills is providing development consultancy to PHB.

Reports from early 2012 state that developers such as Mah Sing Group Bhd, S P Setia Bhd and Malaysian Resources Corp Bhd had submitted bids to participate in the proposed integrated development project. But PHB then shelved the project and Kamalul was quoted as saying that the company was waiting for DBKL's approval and that the huge project required proper master planning. He added that PHB was "in no rush" to execute the project.

Industry players say PHB then started to receive numerous unsolicited offers to purchase the land or sell it on its behalf. This is understood to have prompted PHB to place advertisements on July 12, 2015, informing the public that the land was not available for sale.

The notice read: "Pelaburan Hartanah Bhd would like to clarify that the land located at Lot 20001, Jalan Bangsar (previously known as Lot 61, Jalan Bangsar) and any other lands owned by PHB are not currently for sale."

Unilever Malaysia moved out in 2003. According to news reports, the land, which belonged to Railway Asset Corp, was purchased by PHB in 2011 for RM150 psf. Land in the neighbourhood is currently valued at between RM700 and RM800 psf.

Should the Bangsar project take off, it will be PHB's second major development in Kuala Lumpur. Last month, digitaledge Weekly wrote that PHB had submitted a proposal to DBKL to develop a 6.8-acre site in Jalan Conlay that had been occupied by the Kuala Lumpur Regional Centre for Arbitration.

This could also be a multi-billion-ringgit project as PHB's plans include a 50-storey serviced apartment block and two blocks of 37-storey office suites atop an eight-storey retail podium. PHB had bought the parcel from the Federal Lands Commissioner, Section of Land Management & Legislation, in 2012 for RM162.8 million or RM549 psf.

PHB, a real estate investment holding company wholly owned by Yayasan Amanah Hartanah Bumiputera, was set up in 2006 to boost bumiputera ownership of prime commercial real estate in Malaysia.

As at 2014, PHB's property assets were worth over RM3.5 billion. It owned 13 properties with a total floor area of 5.18 million sq ft, according to its corporate presentation notes. The assets include Menara Bumiputra Commerce, Menara SapuraKenchana Petroleum and Menara 1 Sentrum in Kuala Lumpur. In Selangor, its properties include DEMC Specialist Hospital, Logistic Warehouse, Tesco Setia Alam, Peremba Square, Wisma Consplant and Jaya33.

In March this year, PHB announced the purchase of The Shore Shopping Gallery in Melaka for RM212 million and it subsequently purchased the remaining 51% stake in Nu Sentral Sdn Bhd for RM119.77 million.

PHB's property developments include Ampang 210 and the extension of Gleneagles Hospital Kuala Lumpur.

Last month, PHB announced that it had acquired 4.4ha in Terengganu for RM106 million from the state government and its agency, Lembaga Tabung Amanah Warisan Negeri Terengganu. PHB plans to build a mixed-use integrated project with a GDV of RM700 million there.

Search listings of Bangsar properties for sale here

This story first appeared in The Edge Malaysia Weekly, Oct 12, 2015. Subscribe to The Edge Malaysia Weekly here.