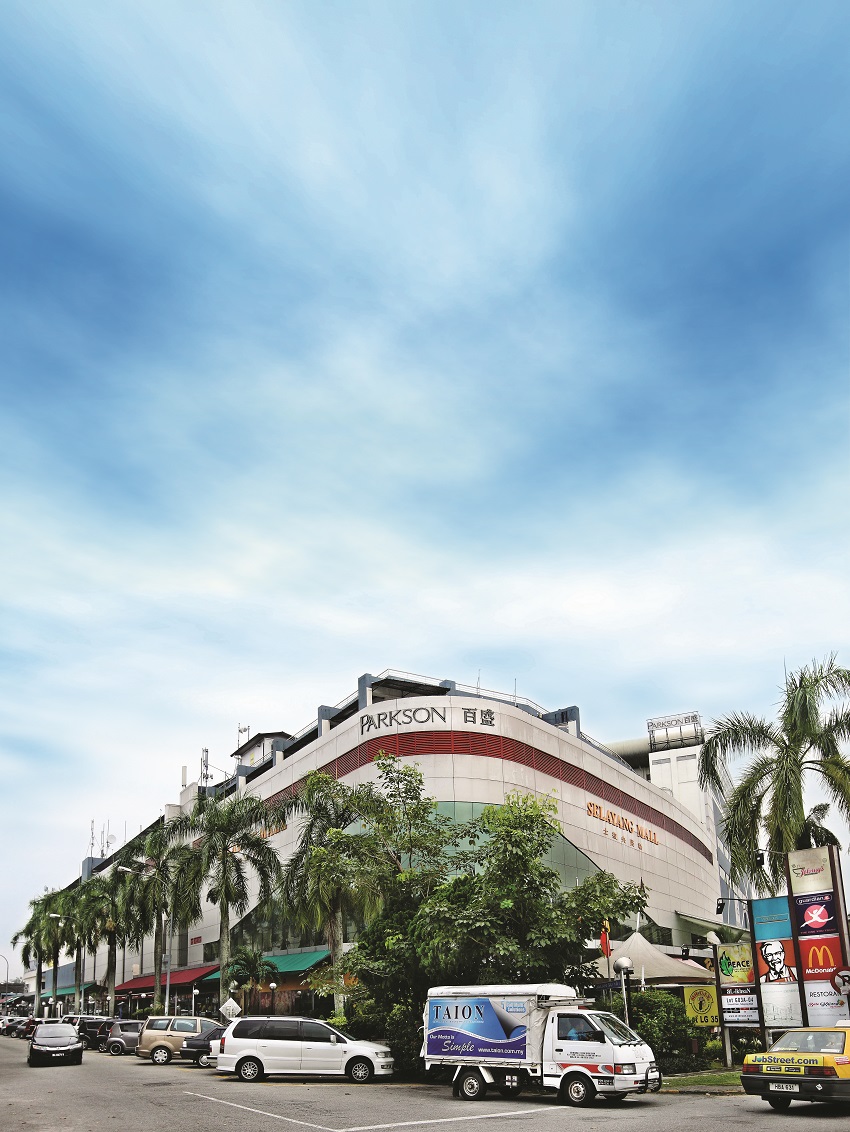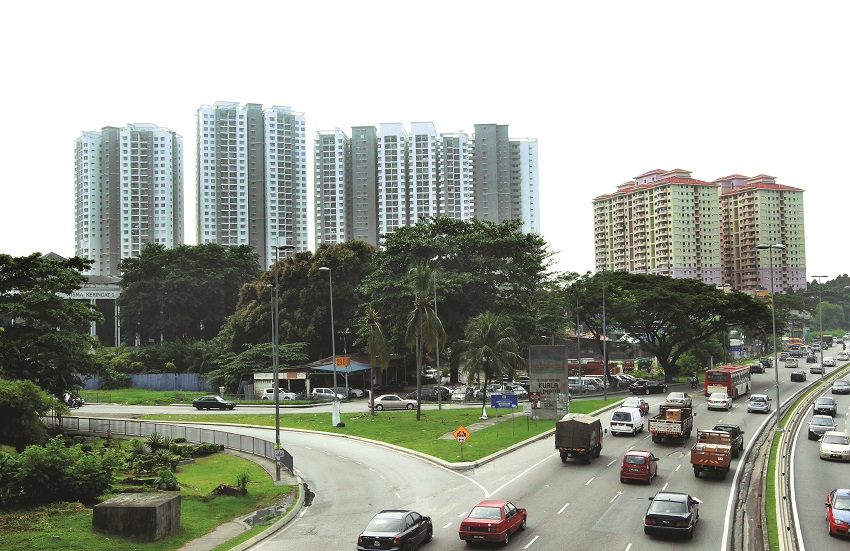 SELAYANG in Selangor is one of the oldest towns in the Klang Valley. It has seen rapid development in the past 15 years, especially after the Gombak district administration moved from Rawang to Bandar Baru Selayang in 1997.
Strategically located at the border of Kuala Lumpur and Selangor, about 10km northwest of the capital, it neighbours Kepong in Kuala Lumpur and Rawang in Selangor.
Selayang residents enjoy good accessibility to the rest of the Klang Valley via Jalan Kuching, the Kuala Lumpur Middle Ring Road 2 (MRR2) and the Selayang — Kepong Highway. These connect it to Kuala Lumpur city centre (through Jalan Kuching or MRR2), Petaling Jaya (Selayang — Kepong Highway) and to Rawang (Jalan Kuching).
The mature self-contained neighbourhood is well known for its wholesale market in Selayang Jaya, better known as Pasar Borong Selayang, one of the busiest markets for getting fresh local and imported foods in bulk.
Selayang has long been known as a low and middle-income housing suburb and it is only lately that residential property prices here are seeing an uptrend. It offers affordable housing choices for homebuyers who want easy access to Kuala Lumpur city centre.
According to theedgeproperty.com's analysis of transactions in the 12 months to 3Q2014, the average price of high-rise residential properties in Selayang accelerated in 2014, reaching a new peak of RM245 per square foot (psf). This represents a significant 23.5% year-on-year appreciation from RM198 psf in 3Q2013.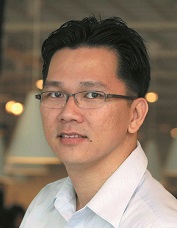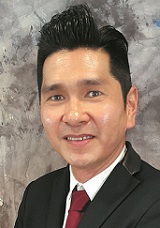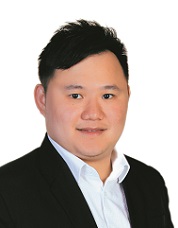 In comparison, the average selling price of non-landed homes in nearby areas like Sentul (excluding Sentul West) in the same period was at RM387 psf while Jalan Ipoh's average price for similar properties was at RM395 psf.
Metro Homes Sdn Bhd director See Kok Loong tells The Edge Property that homebuyers in Selayang are often drawn to the lower price points available here compared with other established areas in the Klang Valley. Meanwhile, the newer non-landed homes in Selayang attract mainly local upgraders who prefer something new or lifestyle-oriented.
"Selayang is still worth buying into because of its proximity to Kuala Lumpur city centre and for its relatively low average prices. Residents who stay here could access Kuala Lumpur city centre via Jalan Kuching without paying toll," he adds.
Although property prices in Selayang are on the uptrend, they are yet to reflect the value of its true potential considering its prime location and the rising demand for properties in the north of Kuala Lumpur, offers See.
According to him, the price of older low-cost units priced below RM50,000 might reach a maximum of around RM80,000 to RM100,000 because of the profile of their residents and lack of facilities. On the other hand, newer and well-maintained condominiums enjoy higher values. "Symphony Heights, for instance, is doing around RM350 to RM400 psf and Radius Residences is selling around RM380 to RM420 psf," he says.
Huttons One World Real Estate Group negotiator, Daneal Eoon, concurs that affordability remains the biggest selling point for Selayang property.
Within a 16km radius to Kuala Lumpur, property buyers have a range of choices such as Old Klang Road, Taman Desa and Bangsar, but the prices in these places are often out of reach of the normal middle-class homebuyer. For instance, the selling price of new high-rise residences in Old Klang Road now averages RM900 psf, says Eoon.
"In the areas north of Kuala Lumpur, there have been quite a few significant new launches in recent years such as Eco Sky by Eco World Development Bhd and Lakeville Residence by Mah Sing Group Bhd. These have given a boost to other new property launches in Selayang. New developments such as Star City and Emerald Avenue are selling above RM600 psf now, setting new pricing benchmarks in Selayang," he adds.
Other new high-rise residential projects in Selayang include 228 Selayang, Res 280, Selayang 18 and V-Residence.
Eco Sky and Lakeville Residence are located just a few kilometres from Selayang in Taman Wahyu, Jalan Ipoh. Eco Sky, a 9.6-acre integrated development comprising three residential towers with a total of 975 units, 35 retail units,140 units of offices and a commercial pod. Since its launch in November 2013, the residential development has achieved over a take-up rate of over 70 percent. The average selling price of a residential unit is RM664 psf.
The 12.38-acre Lakeville is also a mixed-use development comprising 1,244 serviced apartments with a built-up area of between 978 sq ft and 1,365 sq ft. The price of the smallest unit starts at RM561,800.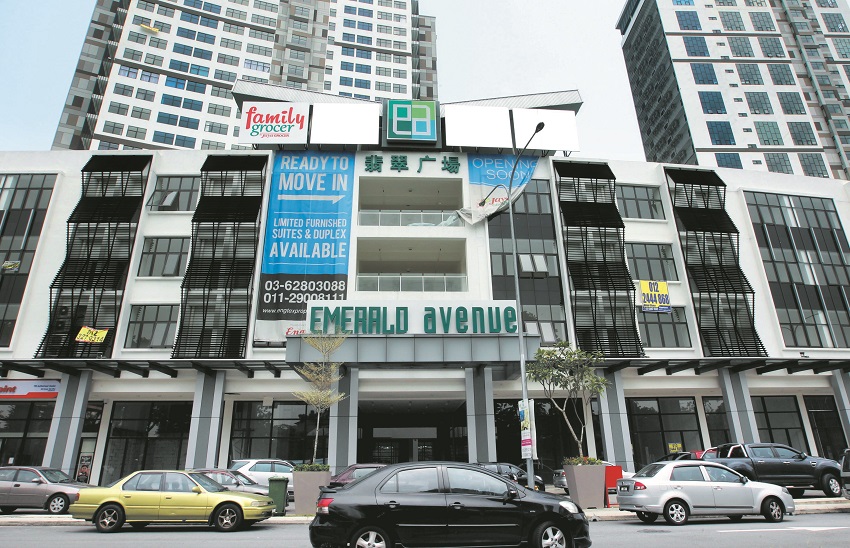 According to Eoon, units in Star City, located on Jalan Kuching, are selling for between RM600 and RM700 psf, while units at Emerald Avenue, which fronts the Kepong-Selayang Highway, sell for between RM650 and RM680 psf.
Star City is a mixed-use development by Leadmont Development Sdn Bhd which features a shopping mall, a Holiday Villa hotel and two residential towers that offers 980 units with sizes ranging from 477 sq ft to 1,280 sq ft.
Emerald Avenue by Engtex Properties Sdn Bhd is also a mixed-use development with an indoor street mall, 100 units of retail shops, 188 soho units and 122 units of hotel suites.
Meanwhile, Selayang's ageing low and medium-cost apartments which are poorly-maintained are losing their attractiveness. "The enquiries for low and medium-cost apartments are getting fewer, as these properties are ageing and lack facilities," he adds.
Nevertheless, older apartments in Selayang still command good rents, with indicative yields ranging from 4.7% to 6.2% per annum. Decent yields can also be found at Casa Venicia and Casa Mila Condominiums, with returns at 6% and 5.5% respectively, according to theedgeproperty.com data.
See of Metro homes says the rental yields would hold or come down slightly if capital values move up.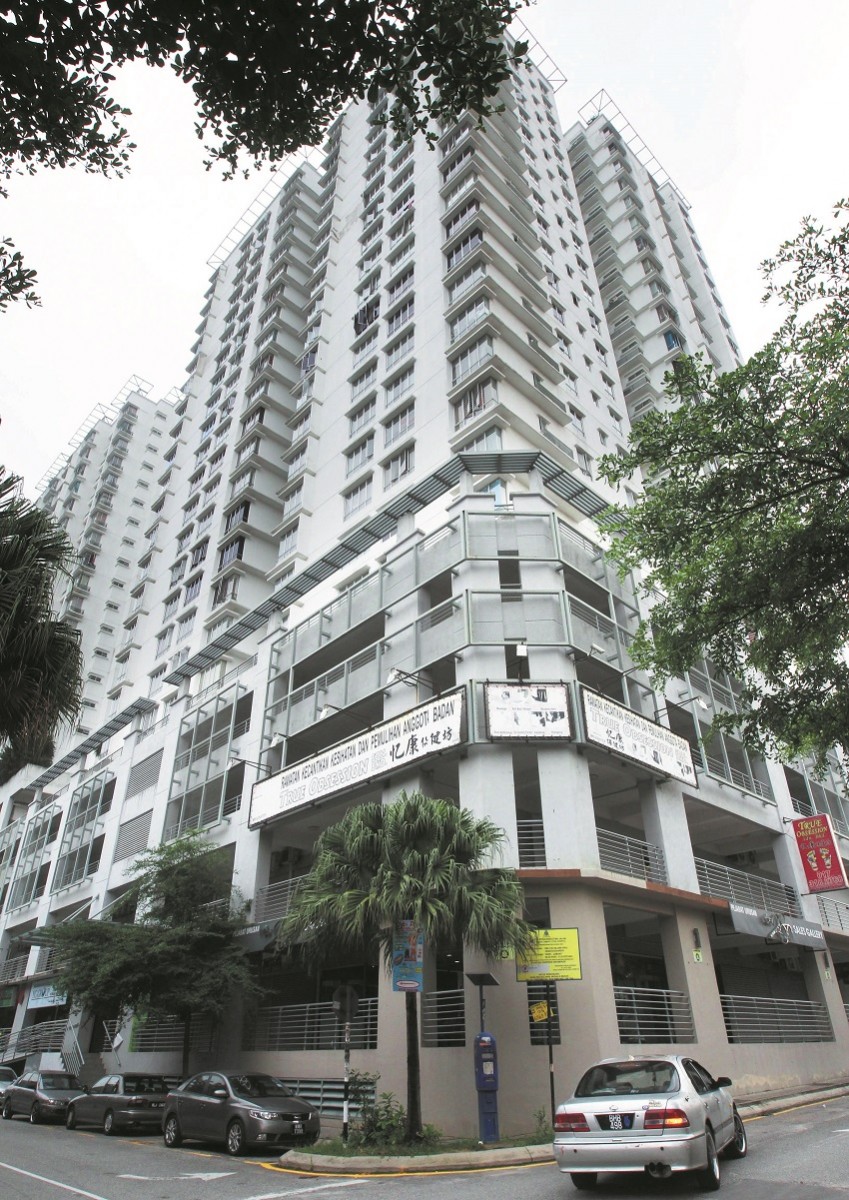 Fresh catalysts needed
Since its beginnings in 1974, Selayang is now a 41-year-old township with a population of 410,315 back in year 2000, according to the Selayang Municipal Council's data. However, this mature market shows signs of fatigue and badly needs new catalysts for its next phase of growth.
Vivahomes Realty (Kepong) branch manager, Kenny Kok tells The Edge Property that while property prices in Selayang are mainly in the affordable range, this advantage is being challenged by neighbouring townships that offer more new launches at attractive prices and better amenities.
He says most residents who stay in Selayang work there as well or may have grown up there, and hence have sentimental reasons to remain in the area. However, its lack of residential property choices and worsening traffic congestion often drive younger potential homebuyers away and even to move out of Selayang.
"The younger generation who prefer lifestyle concepts will find there are not many such choices in Selayang … probably Selayang Point but it is mostly owner-occupied and there are only a limited number of units available in the subsale market," he offers.
Located next to Selayang Capitol shopping mall, Selayang Point is a mixed-use development with shop offices on the ground and first floors. It offers 375 units of between 867 and 1,141 sq ft. A recent listing in theedgeproperty.com shows that a unit in Selayang Point with a built-up area of 1,141 sq ft is going for RM550,000.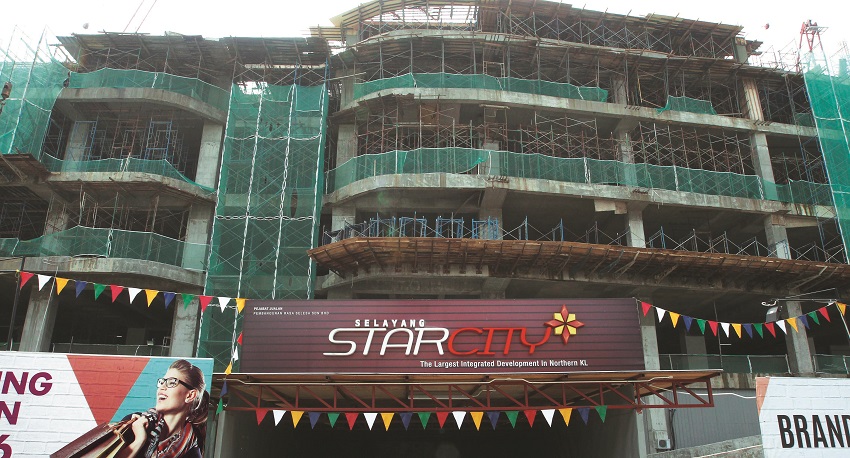 Kok says Selayang's two shopping malls, Selayang Mall and Selayang Capitol, are ageing and lack fresh elements to attract visitors. "Since Selayang lies at the border of Selangor and Kuala Lumpur, Selayang residents have easy access to many other choices for leisure and entertainment beyond Selayang. Buying a home is the same," he adds.
For instance, those looking for high-rise residences might choose affordable properties with lifestyle elements in Jalan Ipoh, Kepong or Rawang," Kok elaborates.
However, Kok also notes that many investors have been sceptical of high-end developments in Selayang after the Selayang Springs condominium development was abandoned in 2014.
When it was launched in 2009, Selayang Springs attracted buyer interest due to its attractive pricing and good surrounding environment, being located near recreational spots such as hot springs and the Bukit Lagong recreational forest.
The four-hectare development was to have more than 1,000 units with facilities such as gym and swimming pool. According to Kok, phase one had an average selling price of about RM400 psf and was 80% sold.
Meanwhile, Metro Homes' See feels that Selayang lacks structured town planning and more modern commercial business areas that could draw people. "Besides the wholesale wet market area in Selayang Jaya, there are no concentrated business zones that could stimulate business activity," he says.
"We also notice that Selayang could be less attractive to developers because of the hilly terrain of the land. Projects may require higher construction cost," he explains.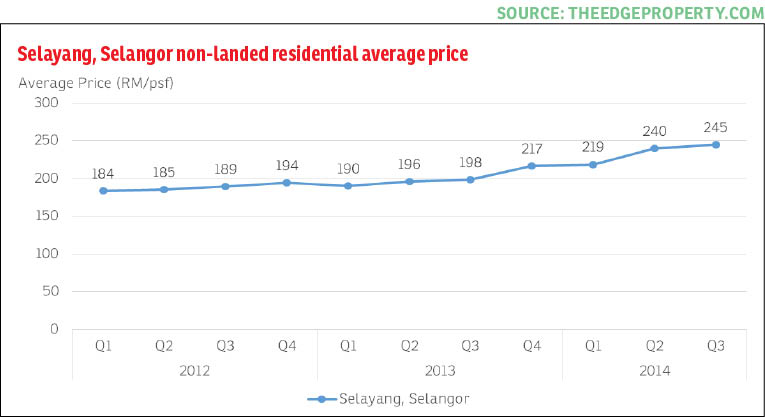 Due to the hilly terrain, many of the developments in Selayang are built next to the main road, such as on Jalan Kuching towards Rawang, Selayang-Kepong Highway and the MRR2.
See notes that future developments will be on pockets of land in residential areas such as in Taman Wilayah Selayang and Prima Selayang. "There are not many available parcels of land suitable for development in Selayang unless the authorities allow developers to develop on the fringes of the forest reserve like Bukit Lagong or Taman Negeri Selangor," he adds.
As there will be no MRT or LRT stations in the Selayang area in the near or medium term, See feels it puts Selayang at a great disadvantage compared with neighbouring areas such as Kepong, Jinjang and Jalan Ipoh, that will benefit from the Mass Rapid Transit Line 2 (MRT 2).
Mass Rapid Transit Corp Sdn Bhd is expected to start the construction of MRT 2 early next year after obtaining approval from the government on Oct 22. The 52.2 km MRT line will have 37 stations beginning from Kwasa Damansara and ending in Putrajaya Sentral. The MRT 2 is expected to be fully operational by July 2022.
Driving around Selayang, the slogan "Selayangku Sayang" is noticeable everywhere, reminding residents and visitors to appreciate what they have in this town blessed with picturesque hills and forests. What will it take for Selayang to become the next darling of investors? With newer developments coming up in neighbouring areas, Selayang needs more business activity and newer lifestyle developments to bring fresh vibrancy to its property market.
Rawang is quite close to Selayang. Click here to check out some properties there.
This story first appeared in The Edge Property pullout on Oct 30, 2015, which comes with The Edge Financial Daily every Friday. Download The Edge Property here for free.