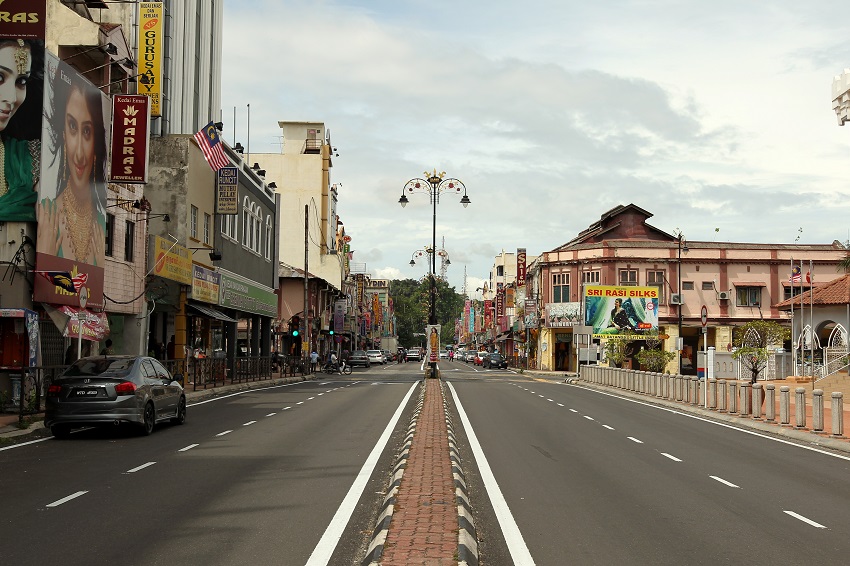 • Today, we look at price growth and indicative asking rental yields for non-landed residences in Klang.
• Based on analysis of transactions by theedgeproperty.com, average prices grew 13.3% y-y to RM209 per square foot (psf) in 3Q2014.
• Vista Indah in Taman Bayu Perdana appears to have grown the most, gaining 32.1% y-y to RM186 psf in the 12 months to September 2014. In 2014, many of the units sold breached the RM200 psf level. Average prices at Kasuarina Apartment gained 23.6% y-y to RM213 psf while Prima Bayu grew 23.4% y-y to reach RM183 psf.
• From observation of asking rentals, indicative annual rental yields in Klang appear to be high, ranging from 5.5% to as much as 9.8%. This is largely due to the lower capital prices of properties here.
• The highest yields can be found at BBK Condominium, with an indicative asking annual rental yield at 9.8%. Located in Bandar Baru Klang, the project is right next to AEON Bukit Raja and numerous other amenities.
• With the Bandar Utama-Klang LRT3 Line due for completion in 2020, the Klang property market is likely to begin rising in the coming years. The LRT is expected to bring much needed accessibility, especially to Klang South which does not have direct access to the Federal Highway. The LRT line will pass through Bandar Baru Klang, the city centre and down Jalan Langat into Klang South.
• The neighbourhood is set to receive up to 9 new stations (Kawasan 17, Jalan Meru, Klang, Taman Selatan, Sri Andalas, Tesco Bukit Tinggit, AEON Bukit Tinggi, Bandar Botanik and Johan Setia).
Tap here to compare the vital stats of some developments in Klang.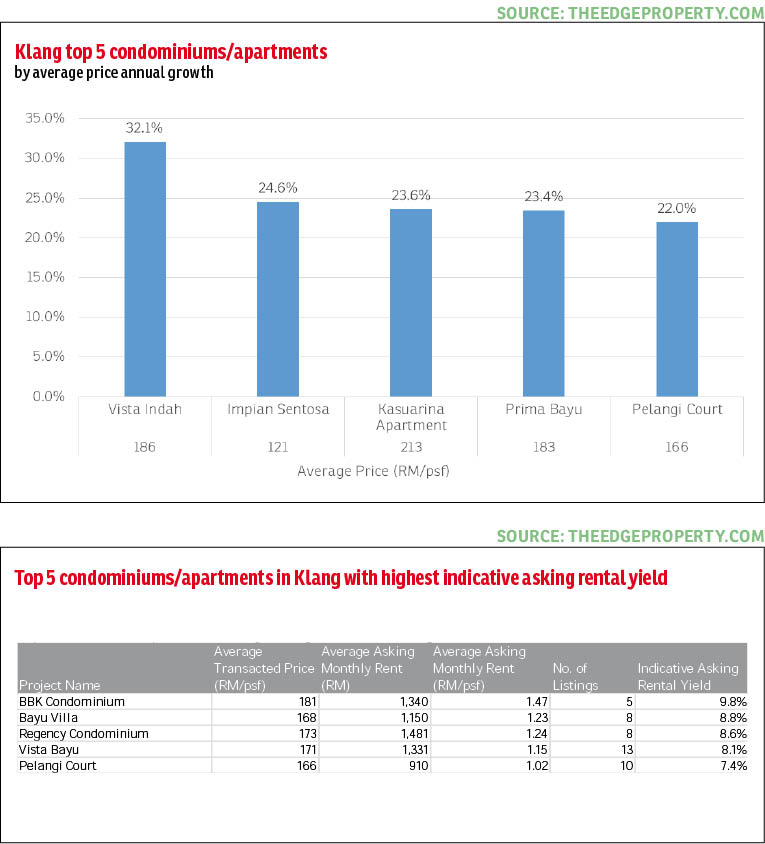 The Analytics are based on the data available at the date of publication and may be subject to further revision as and when more data is made available to us.