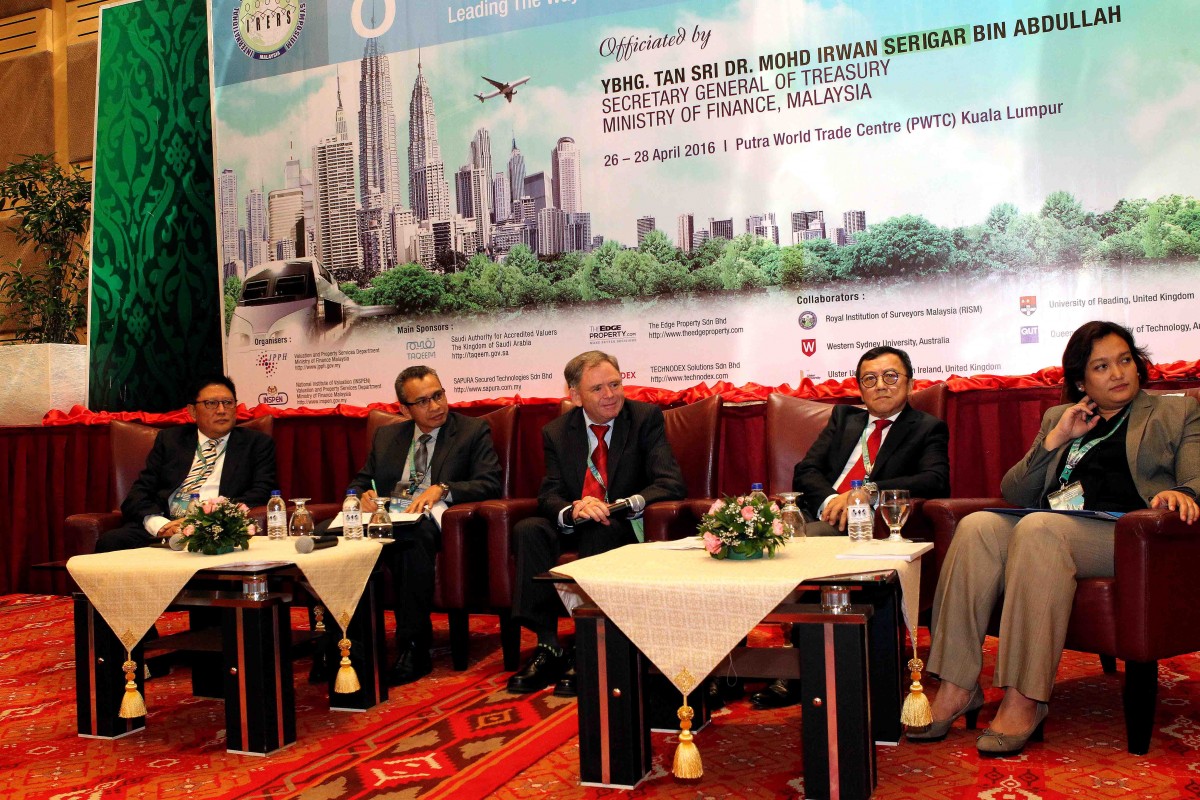 KUALA LUMPUR (April 28): The real estate sector should embrace technology because it will bring value to the sector and change the game, said real estate experts.
"Big data and technology is going to affect how we work, play and live. Don't be surprised. We should embrace the change. You should not resist technology... You should use it as a tool to help you to work," said RICS Asean managing director Dexter See during a real estate forum at the International Real Estate Research Symposium (IRERS 2016) today at the Putra World Trade Centre.
The forum, themed "Leading the way: Innovation in Real Estate", was moderated by Australia's Queensland University of Technology professor Dr Chris Eves.
Besides See, other panellists were Savills Malaysia managing director Allan Soo, Khazanah Research Institute director of research Suraya Ismail and Indonesia Ministry of Finance Director-General of State Asset Management (DGSAM) director Meirijal Nur.
Soo agreed with See that real estate sector players, be they developers or property agents, should accept that society has moved into the era of technology, with people relying on new media, such as social media and digital media.
Suraya said there is a lack of innovation in Malaysia's property market.
"You will need a new, innovative production method, such as improvements in the efficiency of construction to cut down property prices. However, we can see a lack of innovation now," Suraya shared.
Apart from that, commenting on real estate oversupply in Malaysia, Soo suggests there is nothing wrong with renting if people cannot afford to buy a property yet.
"Bear in mind, if you have a strong tenancy market, it will support the investment market too. Developers should try to cultivate this culture and rent a portion of units out. Malaysia's tenancy market is less than 10%, if you can bring it up to 50%, you will see the improvement on current property market issues," Soo said.
From the view of the government, Indonesia's government representative Meirijal agrees that renting could solve problems like property oversupply, although See believes this cannot be done by the private sector alone because cash flow is very important to developers.
"The government can come out with a policy and incentive to help implement this (rent rather than buy). Take care of those who cannot afford to rent a private development. The government should consider building homes to rent out to them," Meirijal noted.
IRERS is a real estate research forum held in collaboration with several international universities and property organisations. IRERS 2016 is a biennial event of international status, and is the eighth in the series.
TheEdgeProperty.com is the media partner of IRERS 2016.
Do not ask the bus driver about the value of your home. Click here at The Edge Reference Price to find out.