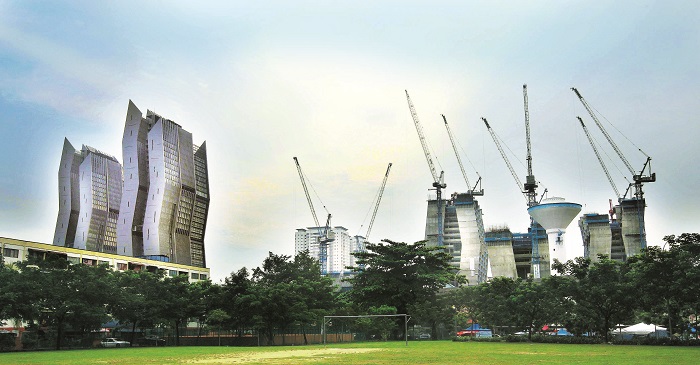 A mere 13 years ago, YTL Land & Development Bhd (YTL Land) kickstarted a multi-billion ringgit urban renewal project in Kuala Lumpur's Sentul district, with its historic pre-war shophouses, temples, churches, public housing and the old Malayan Railway train depot .

YTL Land demarcated the 294-acre Sentul into two parts – Sentul East (108 acres, mainly commercial) and Sentul West (186 acres, mainly residential). Besides a number of upmarket high-rise, high-end condominiums and office buildings, the ongoing urban renewal project is also home to the Kuala Lumpur Performing Arts Centre (KLPac) that is located in Malaysia's first gated park.
The redevelopment project has not only changed Sentul's skyline but revitalised its real estate scene as well.
According to theedgeproperty.com data, the average price psf of Sentul's non-landed residential property (excluding those in Sentul West*) rose 17.5% in the third quarter of 2014 (3Q2014) to RM387 psf, from RM330 in 3Q2103. (See Chart 1)
However, transaction activity has been muted, with total transactions for the 12 months to 3Q2014 plunging 41.8% to 191 units from 328 units a year ago.
One possible reason for the steep decline in transaction volume are the measures introduced last year by Bank Negara to cool the property market, says managing director of PA International Property Consultants (KL) Sdn Bhd, Jerome Hong.
Consequently, banks became more cautious in their loan criteria and tightened property financing for homebuyers.
"Kuala Lumpur and Selangor saw overall transactions decline although the total transacted [market] value was higher. This has been the trend for the past few years," says Hong.
As for Sentul, he believes its accessibility, good availability of public transport, urban renewal process and the entry of established developers into the area will push its property prices up further in the near future.
Like other original settlements in KL such as Kerinchi and Brickfields, the neighbourhood is still predominantly a low-to-medium-cost market.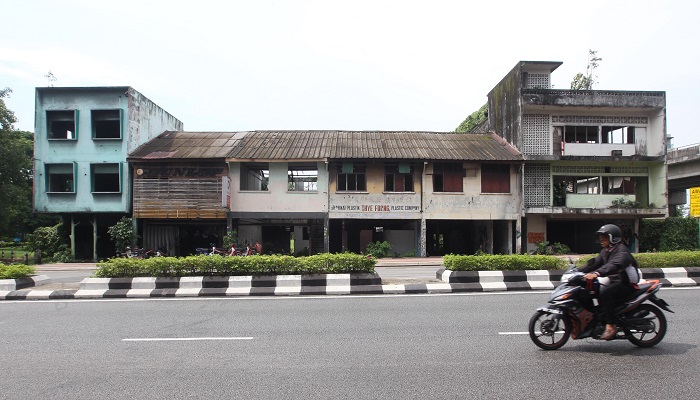 Analysis by theedgeproperty.com of transactions in the 12 months to 3Q2014 shows that more than half (56%) of residential property sales fell in the RM201 to RM400 psf range. Sales in the RM601 to RM800 psf range accounted for only 8.9% of transactions in the same period.
In absolute prices, almost three-quarters (73.3%) of transactions in the same period were for homes below RM400,000. In the mid-market segment, the RM600,001 to RM700,000 price range accounted for 15.2% of transactions.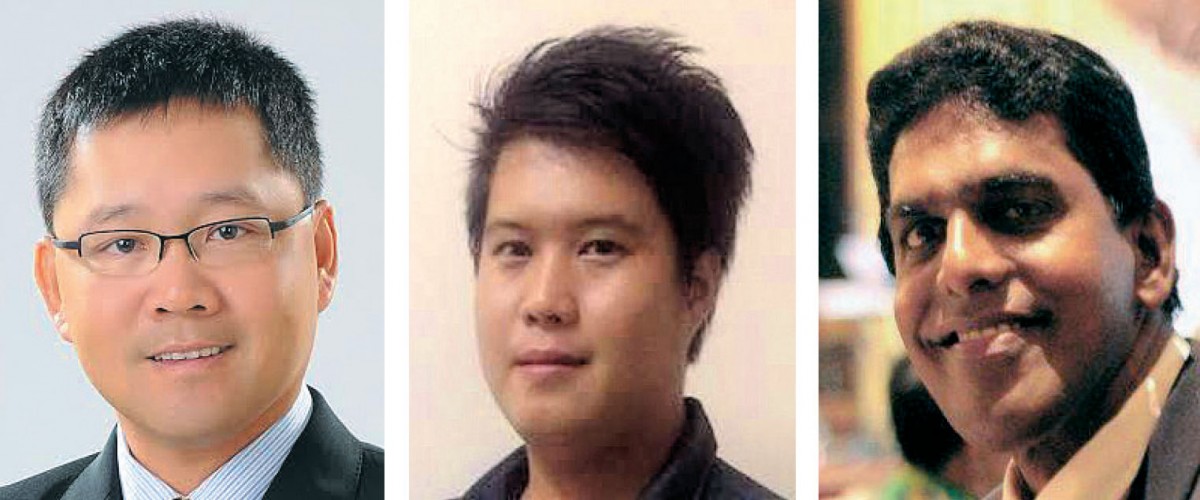 "'Affordable' is the trend in Sentul's sub-sales market, especially below the RM400,000 range. I see mainly local buyers from Gombak, Selayang and Jalan Ipoh," says senior negotiator of Vivahomes Realty, Davis Ong. As he explains:
"Sentul is a ready secondary market; demand for affordable homes is always more than supply, especially those close to LRT stations. Whenever there are units listed for sale or rent, they go real quick. Non-landed projects that are in hot demand now are Sentul Utama and Menara Orkid; their values have been appreciating significantly recently. For instance, Sentul Utama, which was priced around RM200 psf in 2011, now sells at RM390 to RM400 psf. However, this is still within the affordable range."
Sentul Utama Condominium was completed at the end of 2009 and launched at RM177,000 for a 877 sq ft unit.
According to theedgeproperty.com research, among the area's most affordable projects are Murni Flats (RM150 psf), Pangsapuri Fasa 3 (RM184 psf) and Sentul Park Apartment (RM188 psf), which are older low-cost developments.
Sentul Park Apartment recorded a 21.3% rise to RM188 psf in the 12 months to 3Q2014 according to theedgeproperty.com data.
The freehold development is located on Jalan Sentul and comprises six blocks of 480 units with a built-up area of about 722 sq ft each.
Other projects that saw significant price growth during the same period were Pelangi Condominium (+21.2% to RM332 psf), Menara Orkid (+19.3% to RM269 psf), Melur Apartment (+18.2% to RM328 psf) and 1 Sentul (+14.4% to RM476 psf). The price growth of these projects was strong given their low base.
While the Sentul Masterplan is the main driver of growth in property values, PA International's Hong believes the area's proximity to KTM or LRT stations has also played a role in the rising trend.
"The key selling point of these projects is their proximity to KTM or LRT stations," he says, adding that the current rental yield ranges between 3% and 5%.
Vivahome's Ong also recommends buyers to consider units close to LRT stations, namely the Sentul and Sentul Timur stations, such as Melur Apartment and Mawar Apartment. "Both are just a stone's throw away from Sentul Timur LRT station and are still fairly affordable. Most of the buyers here are concerned about traffic. So a unit close to the LRT is a major draw and the returns are more stable," he says.
Melur Apartment was completed in 2006 and offers 800 units spread over four blocks. Units are currently being transacted at around RM400 psf. Meanwhile, units of Mawar Apartment, which is located next to Melur Apartment, are now being transacted at between RM350 and RM400 psf.
Hong is optimistic on the outlook for existing non-landed properties in Sentul because of planned major improvements to the public transport network around the area.
He also believes the new developments in Sentul will stand it in good stead with prospective buyers and investors.
"The entry of developers such as UOA Group into the locality [besides the YTL Group] will further improve the product offerings and raise the profile of purchasers and investors.
"Higher-priced new products in the primary market, such as The Fennel by YTL Land and Bayu Sentul by Melati Ehsan Group, as well as upcoming products such as Block Mercury @ Sentul Village by UOA Development Bhd and Maxim Citilights (formerly known as Sentul Prime) by Meridian Maxim Sdn Bhd and Platinum Victory Development Sdn Bhd, have pushed up the price level of existing products in the secondary market," Hong says.
Oversupply a concern
As at February, 2015, the asking rental rates for the older developments in Sentul ranged between RM1.40 and RM2 psf, according to theedgeproperty.com data, while rental rates for the condominiums under the Sentul Masterplan range between RM2 and RM2.50 psf.
However, the high volume in the incoming supply of high-end units in Sentul could mean that rental returns from higher-end developments are likely to be subdued.
The existing high-rise residences under the Sentul Masterplan are The Saffron (467 units), The Tamarind (498 units), The Maple (318 units) and the eye-catching "crooked" building, The Capers (338 condo units and 128 low-rise suites).
The Capers is the third residential development to be launched in Sentul East, after The Tamarind and The Saffron. (The Maple is in Sentul West.) The development was sold out within two days of its preview in 2011, despite its launch price of RM700 psf being one of the highest in the area. Its average current price psf is RM800.
The latest launch under the Sentul Masterplan's series of high-end, high-rise residences is another interesting-looking condominium called The Fennel, launched in 2013 and due for completion next year. The freehold development comprises four blocks of 916 units.
GDS Properties principal realtor Govindasamy Balaguru warns of a possible oversupply of high-end high rise residences in Sentul. "There are so many luxury products being pumped into the market and sold within a second, but can you see how low the occupancy is?"
He says new projects would offer capital appreciation, but "low or no returns" of rental in some instances due to oversupply. On the other hand, existing affordable secondary properties may give better capital appreciation and yields "for astute investors who exercise prudence and investment strategy".
Govin, however, believes Sentul is a property hotspot and one "could never go wrong" investing there in the long-term, but it needs more and better infrastructure such as public transport, given the increase in the number pf high-rises and higher density projects in the area.
theedgeproperty.com's analysis on Sentul does not include non-landed residences in Sentul West. Data on properties in Sentul West were included in the analysis for Jalan Ipoh.
This article first appeared in The Edge Property, the property pullout of The Edge Financial Daily, on June 26, 2015. View the video on Sentul here and download the entire pullout here.
For a quick and brief analysis of the property market in Sentul:
PROPERTY SNAPSHOT Sentul comes of age
PROPERTY SNAPSHOT What's affordable in Sentul?
PROPERTY SNAPSHOT What are developments priced in Sentul?
PROPERTY SNAPSHOT What are developments priced in Sentul?