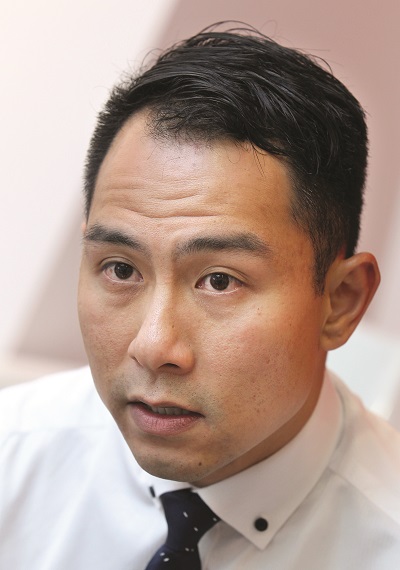 KUALA LUMPUR (April 4): The shift of focus to affordable housing below the RM500,000 per unit range, which has been seeing more resilient demand than higher-end properties, may strain the margins of developers, especially those who are not traditionally involved in this housing category, said Kenanga Investment Bank.
This is because the target market for the affordable segment faces one of the highest loan rejection rates — 28% — according to survey statistics from the Real Estate and Housing Developers Association Malaysia in the second half of 2015 (2H15), said the research house, noting that a 28% loan rejection rate was faced by buyers of properties priced between RM250,000 and RM500,000, and 30% for properties priced from RM500,000 to RM700,000. Higher-end properties priced between RM700,00 and RM1 million only saw about 16% rejection rate.
"The irony of targeting the affordable market is that loan rejection rates tend to be higher. We expect the affordable housing theme to remain in the limelight, implying that developers will need to work harder, i.e [the] volume game, to achieve or maintain sales/earnings levels," said Kenanga in its March 25 report.
Margin compressions will be more evident among the bigger boys with exposures to higher-end, higher-margin products in the past, it added. Larger township developers expected to release more affordable products are: Eco World Development Group Bhd, S P Setia Bhd, Mah Sing Group Bhd and IOI Properties Group Bhd.
IOI agrees that moving into the affordable segment may weigh down its profit margin.
"The cost is high, yet the sale is slow as the loan rejection rate is high, further weighing down on the profit margin," the group said in an email reply to The Edge Financial Daily.
"[The] loan margin that potential purchasers can obtain is less than 90% and they cannot afford to pay the balance," it added.
IOI has four affordable projects in the pipeline: Almyra Apartment in Bangi (RM409,000 per unit to RM500,000 per unit), Maya Apartment in Puchong (RM480,000 per unit to RM590,000 per unit), town houses in Bangi (RM550,000 per unit) and town houses in Sepang (RM480,000 per unit).
To boost sales, the group has begun to offer a "Buy Now, Pay Later" scheme, where it defers the balance unfinanced portion for up to 24 months.
Hua Yang Bhd chief executive officer Ho Wen Yan said buyers can expect property developers to offer more easy payment schemes and packages in 2H16 to spur sales.
Though Hua Yang, a traditionally affordable-segment player, has not offered any such schemes, it is contemplating in doing so. "Sales have been affected, not because of demand, but due to the high loan rejection rate," he said. It has also deferred the launch of its Astetica Residences (Mines South) project located in Serdang, worth RM368 million in gross development value, to 2017.
"But we expect the property market to recover in the second half of 2016, as sentiment has slowly started to improve," he said.
Mah Sing, when contacted, stressed that its strategy to focus on accessible, mass-market housing is in line with market demand, and that with 89% of its new launches priced below RM1 million, it is well positioned and has ready products to capture an upturn in demand.
Some affordable projects in its pipeline are: Cerrado serviced apartments in Southville City @ KL South (indicatively priced from RM388,000), the new Laman Ayu township in Rawang, and the Meridin East township in Pasir Gudang with landed homes (indicatively priced from RM350,000).
RHB Research Institute Sdn Bhd chief Asean economist Peck Boon Soon, however, is less optimistic about the near-term prospects of the property market, and forecast that slower global and domestic growth, coupled with tighter lending rules, will result in a "full-blown" property slowdown in 2017.
"When the tightening started some time in 2014, you've seen some slowdown [in the property market] that year, which became much more serious in 2015. This year, it is continuing and may become more serious; 2017 may see a full-blown property slowdown."
Kenanga, too, shot down expectations of a stronger 2H16 for the property market. "We hear many industry players singing [to] the tune of a stronger 2H16, and we cannot help but get the sense of 'déjà vu' as this was the same mantra recited by most developers over 2015. Recall that between June and August 2015, we had to trim sales targets for 70% of developers under [our] coverage," it said.
"So, when industry players say a better 2H16, do they really expect the issues faced by the banking sector, including high loan-to-deposit ratios and slowing loan growth, to dramatically reverse by 2H16? Until there are changes in monetary policies for the sector, we doubt 2H16 will be any better than the first half of 2016," it added.
It expects Malaysia's residential transaction values to decline 2% year-on-year (y-o-y) in 2016, following the 10% y-o-y decline reported in 2015 — the first observed decline in a decade — as it foresees household sizes and households' appetite for property purchases to remain similar to last year's, with lending rules remaining unchanged to combat the nation's high household debt in a slowing economy.
Do not ask the taxi driver about the value of your home. Click here at The Edge Reference Price to find out.
This article first appeared in The Edge Financial Daily, on April 4, 2016. Subscribe to The Edge Financial Daily here.