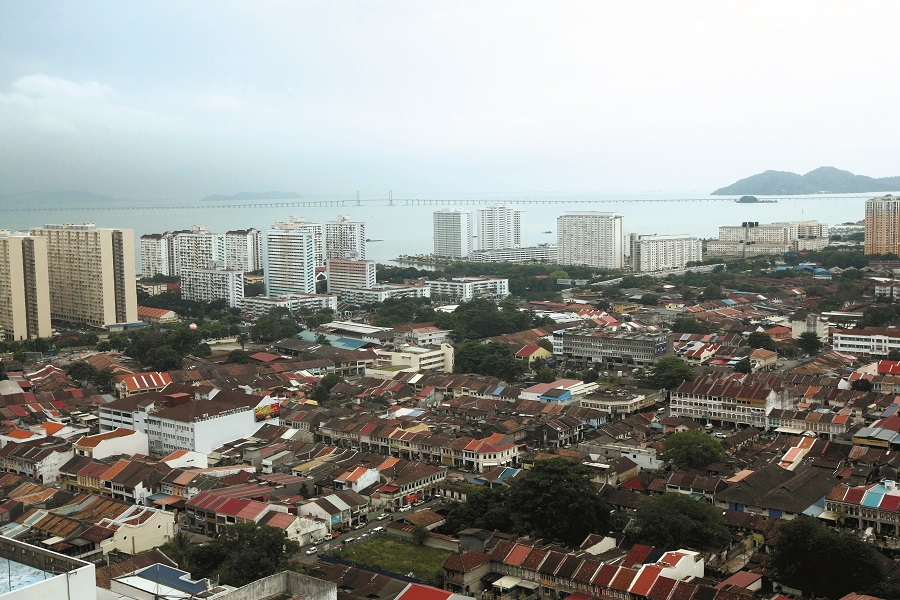 MOVEMENT in values in Penang's secondary residential market remained stagnant this year due to a lack of transactions, says Raine Horne International Zaki + Partners Sdn Bhd senior partner Michael Geh.
Presenting The Edge/Raine Horne International Zaki + Partners Penang Residential Property Monitor 3Q2015, Geh says 1-storey terraced houses with built-ups of 1,200 to 1,600 sq ft in Sungai Ara and Tanjung Bungah appreciated in value from 3Q2014 by 2% to RM750,000 from RM735,000, and by 2.5% to RM800,000 from RM780,000.
For standard 2-storey terraced houses with built-ups of 1,300 to 1,800 sq ft, only those in Sungai Nibong saw average values rise by 4.5% to RM1.15 million from RM1.1 million. Two-storey semi-detached terraced houses there also appreciated by 2.8% to RM1.8 million from RM1.75 million.
Average prices of 2-storey detached homes in Green Lane also rose 2.8% to RM3.6 million from RM3.5 million in 3Q2014.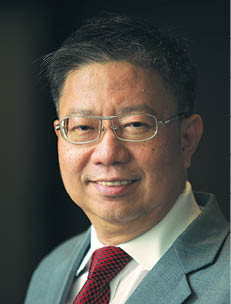 Only standard three-bedroom flats with sizes of 700 to 750 sq ft in Green Lane appreciated by 11.7% to RM380,000 from RM340,000, while average prices of standard three-bedroom apartments/condominiums (excluding luxury types) of over 900 sq ft in Island Park/Glades inched up 2.1% to RM480,000, from RM470,000 in 3Q2014.
Meanwhile, in the rental market, only two types of properties in three locations showed slight increments. The average monthly rent for standard 2-storey terraced houses with built-ups of 1,300 to 1,800 sq ft in Green Lane inched up to RM1,500 from RM1,400 per month. Meanwhile, average rents of 2-storey semi-detached houses with built-ups of 3,000 to 4,000 sq ft in Island Park and Sungai Dua rose slightly to RM1,800 from RM1,700, and to RM1,400 from RM1,300 per month.
Penang Transport Master Plan
According to Geh, there were few significant launches in the third quarter of 2015. The reason was attributed to many developers deferring the release of new projects due to an unnaturally long delay in receiving their advertising permit and developer licences.
This delay — seen over the past 12 months — has affected the number of transactions as fewer sale and purchase agreements were signed, which in turn caused the property market's statistics to be "abnormal" for 2015, says Geh.
However, he notes that real estate agents appointed as marketers for these delayed projects have been out and about gathering expressions of interest.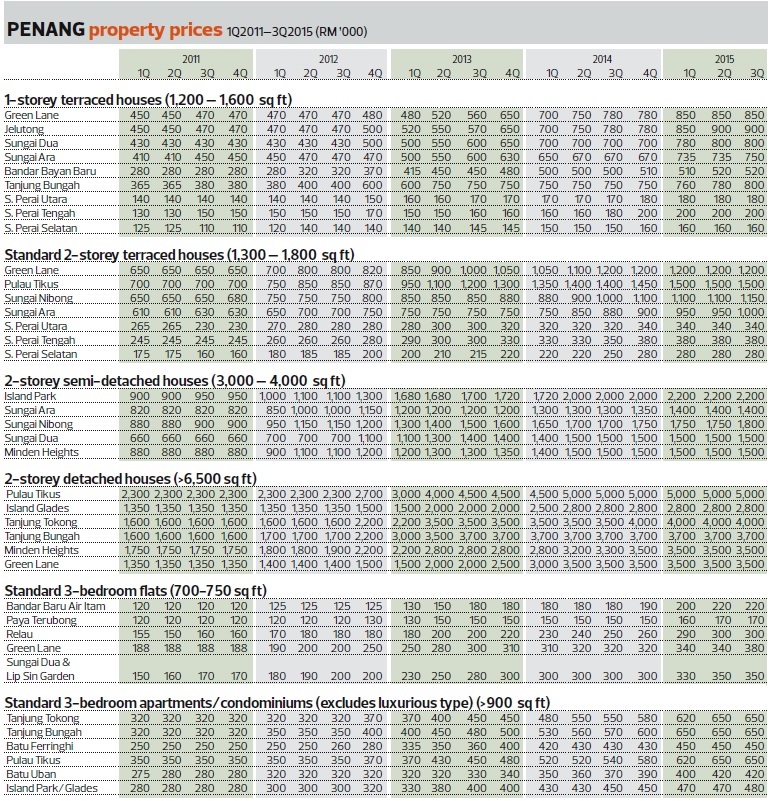 "From what I observe, the demand is still strong. The projects are oversubscribed by more than two times. This means the optimism and demand is still there. It's just that [prospective buyers] cannot sign the agreement," he says.
However, the proposed RM27 billion Penang Transport Master Plan (TMP) has partially helped to make up for the lack of excitement in the primary market. Geh describes the plan, which integrates travel by land and sea, as well thought out, purposeful and very much a "people's plan" that will benefit Penangites as a whole.
He adds that it is a "people moving system" as the light rail transit (LRT) component in particular will bring the island and the mainland closer in terms of physical distance and property prices.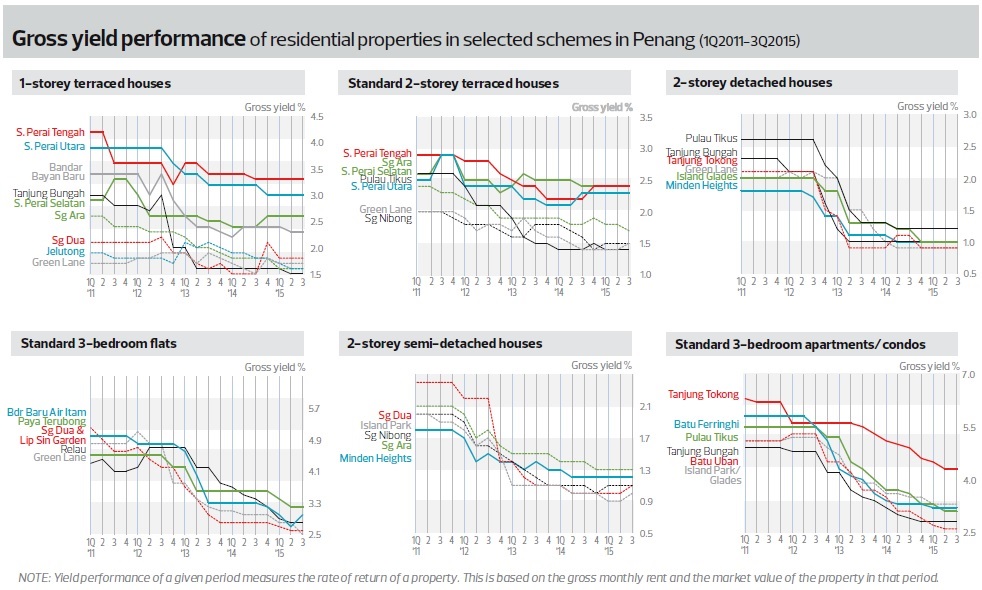 "This additional link will be a catalyst to turn not-so-popular areas into viable development areas because with the LRT, people can then move from one place to another with ease without worries of traffic jams and transport issues," Geh says.
The LRT on the island is expected to start from Komtar in Georgetown all the way to the Penang International Airport at Bayan Lepas, with 26 stops proposed.
The LRT will link with a sea-crossing track to the mainland. Interchanges are proposed at Gelugor on the island and Taman Supreme on the mainland.
On the mainland, commuters can switch to the proposed Raja Uda-Bukit Mertajam Monorail, which will have 22 stations from Sungai Dua in the north of Seberang Perai to Permatang Tinggi in the south. Notable stations include Alma, Bandar Perda, Sunway Carnival Mall and Penang Sentral.
TMP delivery partner SRS Consortium Sdn Bhd recently proposed two more rail lines recently. These include two monorails from Paya Terubong to Komtar and Tanjung Tokong UDA Flats to Komtar.
Geh believes that the TMP will effectively cool the island's overheated property market as people will be able to live on the mainland and travel easily to and around the island.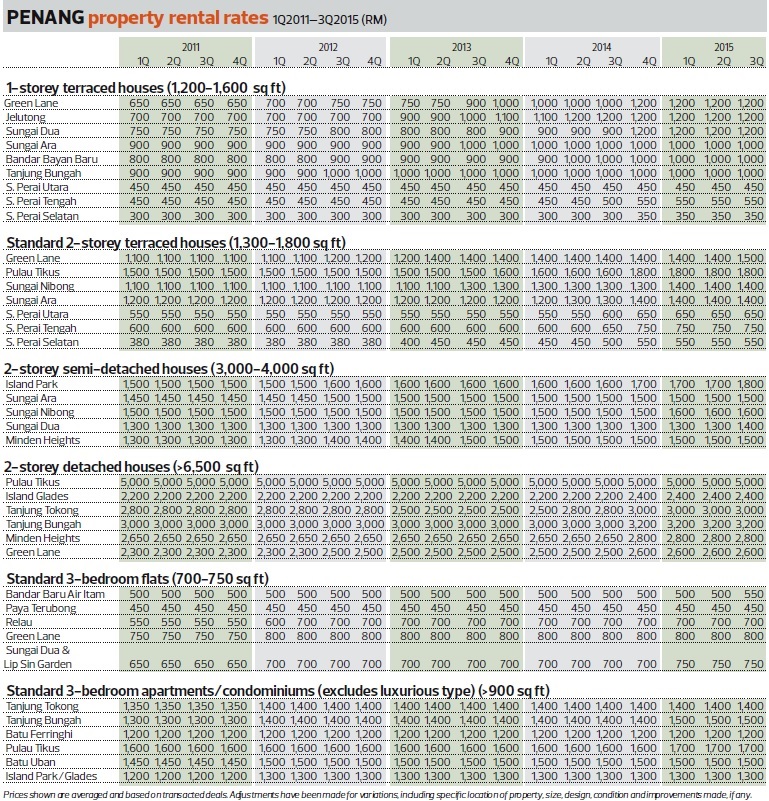 "This connectivity and easy accessibility will result in equitably priced properties both on the island and the mainland while relieving the heavy pressure on prime property sites on the island," he says. "Housing prices will be more equitable throughout the state, instead of being imbalanced like it is now. There is currently more demand for housing on the island compared with the mainland."
He suggests that the Penang International Airport be expanded to accommodate wide-bodied jets. This will enable long-haul flights and direct flights to land there.
"We should allow for direct flights from Sydney, Melbourne, London, Beijing, Taipei, Manila and Dubai," Geh proposes.
He notes that as a major airport that already sees six million passengers annually, it should be upgraded to allow more direct flights to further boost passenger numbers and the state's tourism sector and investments.
"An expansion of the airport will also complement the TMP, along with the proposed land reclamation near the airport," he says.
Interested in property investments in Penang after reading this article? Click here to check out the properties there.
This article first appeared in City & Country, a pullout of The Edge Malaysia Weekly, on Jan 25, 2016. Subscribe here for your personal copy.