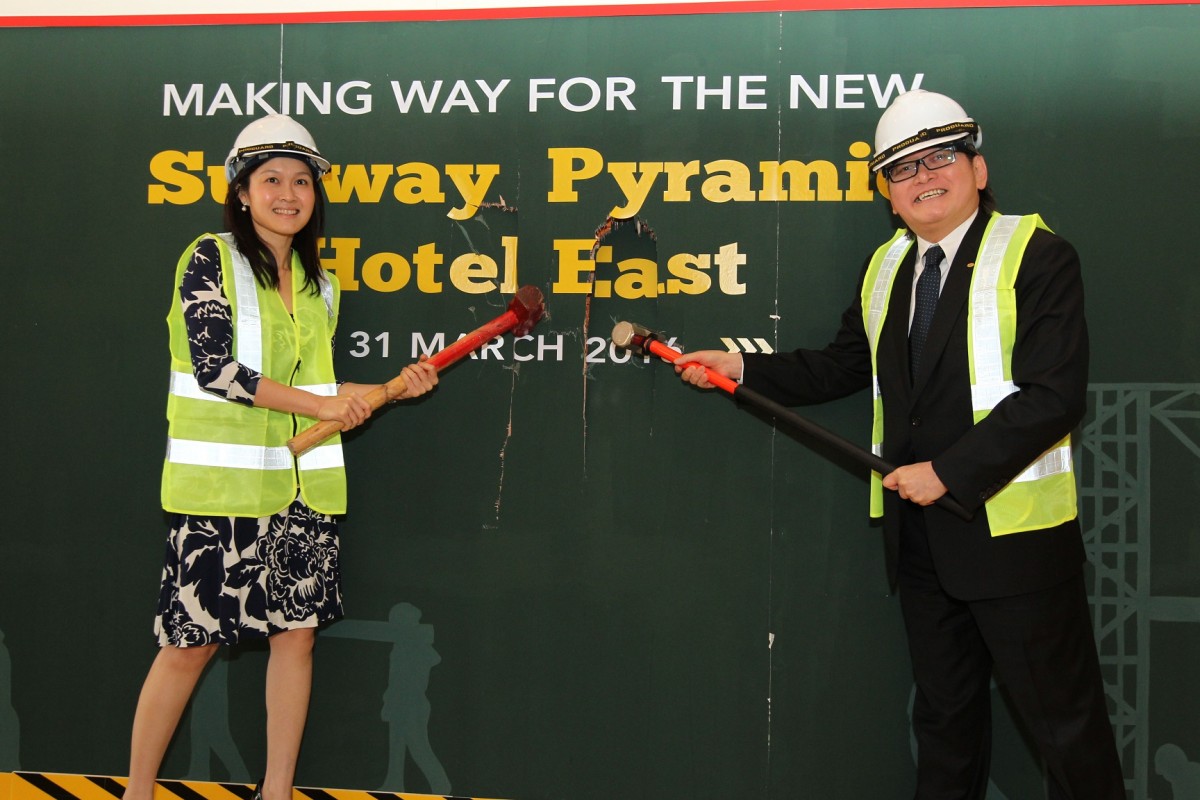 PETALING JAYA (April 1): Sunway Hotels & Resorts, the hospitality arm of property-construction conglomerate Sunway Group, will invest RM875 million to facilitate the redevelopment and expansion of its hotels across Malaysia, Cambodia and Vietnam.
According to Sunway's statement, the RM875 million investment includes adding new investment assets to the hospitality division's growing portfolio – the 401-room, 4-star Sunway Pyramid Hotel West within Sunway Resort City, which opened on Feb 19; and the 351-key, 4-star Sunway Velocity Hotel in Kuala Lumpur East that is slated for opening in the third quarter of next year.
Besides that, six of the hospitality division's existing assets will undergo enhancement works, which includes a major refurbishment of the 4-star 549-room Sunway Pyramid Hotel East that will cost RM125 million.
Other properties to undergo refurbishment and expansion works in the next two years include the 5-star 439-room Sunway Resort Hotel & Spa, the 145,000 sq ft Sunway Pyramid Convention Centre, the 5-star 25-villa The Banjaran Hotsprings Retreat, the 4-star 138-room Sunway Hotel Phnom Penh in Cambodia, and the 4-star 145-room Sunway Hotel Hanoi in Vietnam.
The redevelopment and expansion plan will be commencing in 2016, and is targeted for completion in the second quarter of 2018.
Once all the expansion and enhancement plans are completed in 2018, Sunway will own and operate a total of 11 hotels, nine of which are in Malaysia.
"The hospitality division will have about 3,500 rooms in Southeast Asia with approximately 3,200 rooms located in Malaysia by 2018 – where 80% of these are within our integrated townships and mixed developments in Malaysia," said Sunway's Malaysia and Singapore property division managing director Sarena Cheah.
Under this plan, Sunway Pyramid Hotel East in Sunway Resort City closed temporarily starting from yesterday and will reopen in 10 months in the first quarter of 2017.
Following the hotel's refurbishment, it will be upgraded from a superior to a deluxe category 4-star international-class hotel.
The hotel's room inventory will also increase to 564 rooms from the current 549, incorporating 22 new family rooms and suites (570 sq ft to 646 sq ft), purpose-built to accommodate a growing increase in family and leisure travellers to the destination.
Designed by Sunway Design Sdn Bhd, the renovation will include a complete transformation of the hotel's driveway, main lobby, food and beverage kiosk or lounge area, guest floor lift landings, guest floor corridors, guestrooms, bathrooms and back of house spaces.
"Hotels are central to complementing our townships and integrated developments across Malaysia to unlock greater value for our stakeholders especially discerning customers and tourists who are looking for more holistic offerings in any destination," Cheah said.
Do not ask the taxi driver about the value of your home. Click here at The Edge Reference Price to find out.