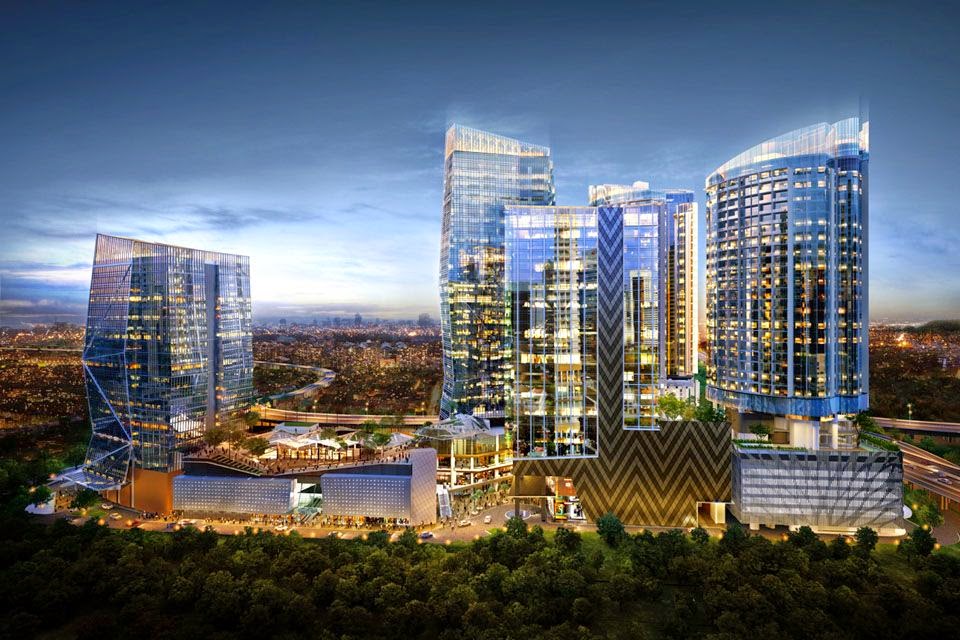 GUOCOLAND (Malaysia) Bhd has been unlocking asset value by disposing of land and property in the Klang Valley.
So far this year, GuocoLand Malaysia has entered into agreements to sell four assets — DC Tower Sdn Bhd, certain offices and car parks at Menara Pandan, a 679.2ha tract in Sepang and a 2,917 sq m parcel in Jalan Changkat Kia Peng, in Kuala Lumpur.
The group is getting about RM530 million cash from these sales — a whopping sum compared with its cash balance of RM50.4 million as at June 30.
But its share price did not react much to the news. Bluntly put, the reason is that there is little benefit for its shareholders as the cash will go to creditors to pare down the group's huge debts.
According to the group's announcements to Bursa Malaysia, most of the proceeds will go towards repayment of bank borrowings, strengthening liquidity as well as for working capital.
"Personally, I think GuocoLand Malaysia is not creative and competitive in property development. There are values in the stock, but I wonder if the market will rerate it [due to the disposal of the assets] without receiving more cash from it," says an analyst with an asset management company.
That said, if GuocoLand Malaysia continues to monetise its assets, value could emerge in its share price sooner or later. This is because the group still has a huge landbank in the Klang Valley and Jasin, Melaka, and owns two luxury hotels.
According to GuocoLand Malaysia's 2015 annual report, the group owns at least 9,272.7 acres of land in the country, worth a total of RM1.08 billion at book value. However, more than half of these parcels are currently being developed (see table).
GuocoLand Malaysia's vacant landbank stands at 3,918.6 acres, worth RM533 million. Besides the land, it owns RM583.4 million worth of commercial buildings. Assets that have been completed, or are not being developed, amount to RM1.12 billion.
As at FY2015 ended June 30, the group listed RM419 million worth of assets held for sale, or about 60 sen per share.
Last Thursday, GuocoLand Malaysia was trading at RM1.35 per share, a 19.6% discount to its net assets per share of RM1.68. At that level, the stock is trading at 4.8 times its FY2015 earnings per share (EPS) of 28.2 sen.
Of the four disposals GuocoLand Malaysia has sealed this year, only the proceeds from the sale of the Sepang land to Putrajaya Properties Sdn Bhd will be partly distributed to shareholders.
The tract, which was sold for RM474.99 million cash, is owned by GuocoLand Malaysia's 40%-owned associate Vintage Height Sdn Bhd. The group should pocket RM190 million, or 27.12 sen per share, from the sale.


The company says it is going to realise a net gain of about RM290 million from the Sepang land deal. Some RM116 million is expected to be attributable to its shareholders, representing an increase in EPS of 17.3 sen.
For FY2015, GuocoLand Malaysia's net profit was RM188.9 million or 28.2 sen per share. Its earnings grew 23.3% over the year, as the group revalued its investment properties by RM181.4 million in FY2015.
Its net profit more than tripled between FY2006 and FY2015, mainly boosted by gains on asset revaluation. Excluding the revaluation gain, its earnings would have been much lower. In FY2006, net profit was RM50.76 million.
The Sepang land deal is expected to be completed in the second half of 2016.
GuocoLand Malaysia's total debts in FY2015 amounted to RM1.21 billion, with RM424.8 million in short-term borrowings. The first asset sale the company struck this year was the disposal of DC Tower Sdn Bhd to its sister company Hong Leong Bank Bhd, for RM189.3 million cash.
DC Tower holds the development and ownership rights of the 33-storey office building (Tower A) in the ongoing integrated mixed development called Damansara City in Bukit Damansara. Hong Leong Bank will use the tower as its global headquarters.
As at May 31, 2015, Tower A was 71% completed, with a net book value of RM196.6 million. It will have a market value of RM582 million upon completion, as appraised by Rahim & Co Chartered Surveyors Sdn Bhd.
According to GuocoLand Malaysia, the development cost of Tower A is estimated at RM350.6 million. The sale of DC Tower is expected to be completed in the first quarter of 2016.
It is not known whether shareholders will get a special dividend should the group continue to divest assets. From the look of it, the priority seems to be strengthening its balance sheet.
The group is attractively priced based on EPS multiple. IGB Corp Bhd was trading at 15.24 times its historical EPS while PJ Development Bhd was valued at 7.72 times earnings.
A remisier thinks that the current price level and the fact that GuocoLand Malaysia has been monetising its assets make the stock appealing. He is expecting more dividends to come from the group.
The group has been consistently paying dividends of two sen per share since FY2006. Judging from its historical trend and huge debts, it would be hard to imagine GuocoLand Malaysia declaring bumper dividends.
Nevertheless, the fact remains that the group has assets worth more than RM1 billion waiting to be unlocked, without taking into account the potential value of the Damansara City project. As it is, the project has a gross development value of RM2.5 billion.

This article was first published in The Edge Malaysia weekly, Nov 9-15, 2015. Tap here to subscribe for your personal copy.