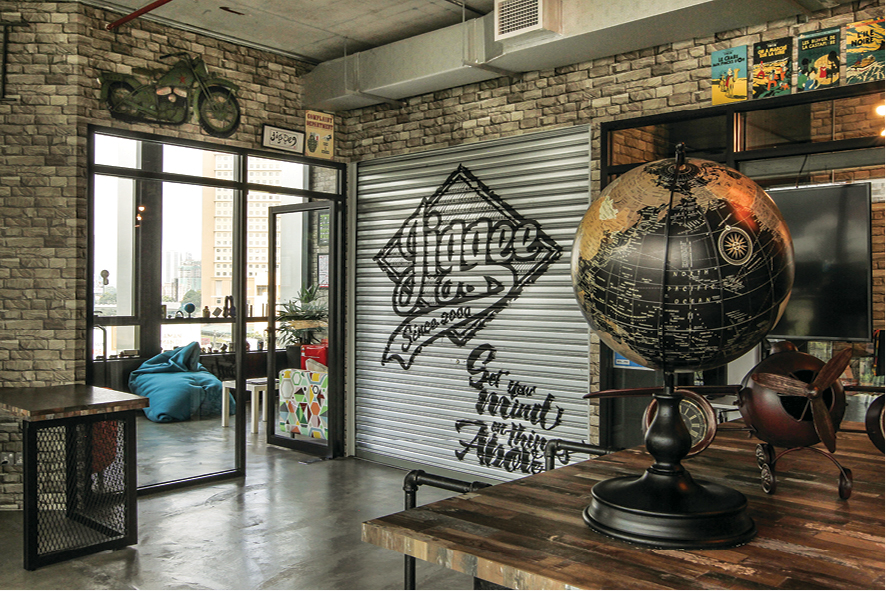 In its modest 1,600 sq ft size, the workspace of Jiggee (M) Sdn Bhd simply overflows with personality — much of it belonging to founder and CEO, Jonathan Seevaratnam. With artwork on the walls and knick-knacks collected during his travels displayed all over the office, the office is a vibrant and interesting expression of Jonathan's 17-year journey in the industry.
The corporate styling of Menara MBMR in Kuala Lumpur was not the creative event agency's cup of tea, so Jonathan and his team designed a space that is a true reflection of the company's DNA and provides a conducive environment for the staff to produce inspired work for their bevy of clients.
"We had always been in the Bangsar area, and when we wanted to move, we looked everywhere for a location with a similar vibe. We came across Menara MBMR by chance, and it so happened that they had a space that we thought was perfect," Jonathan says. "It has lots of light, which is great. We operated out of a house before this, and it wasn't quite this airy or sunny."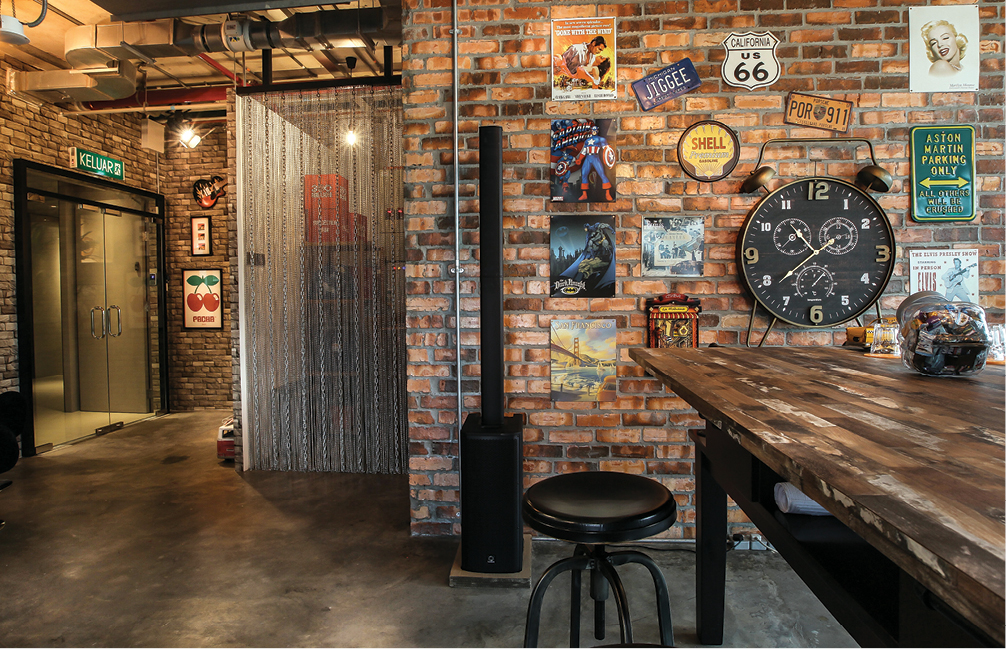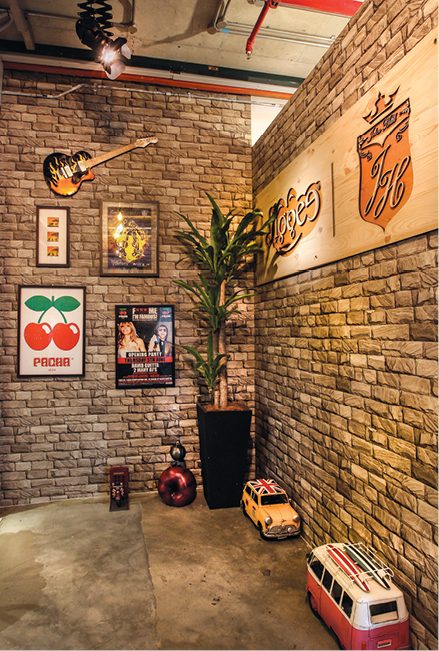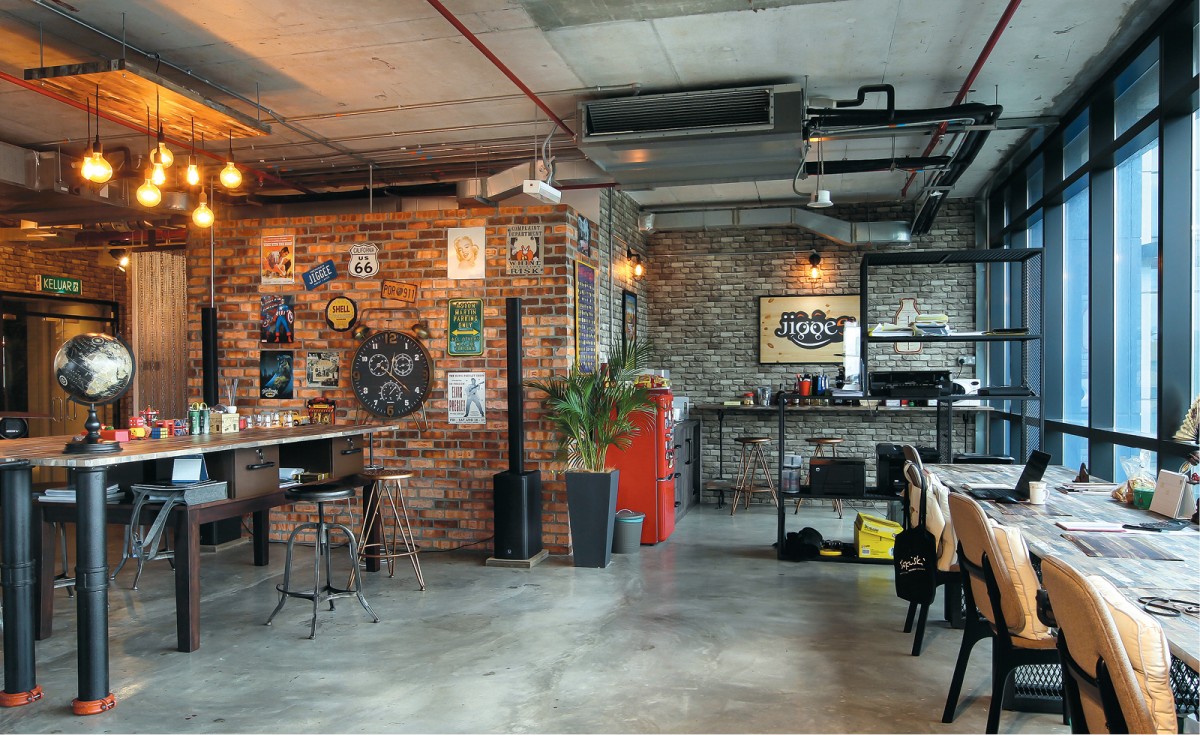 The overall look of Jiggee's office is vintage chic, which works well with the industrial feel of the space. "I am a big fan of the raw, industrial chic feel, so I have left everything as untouched as possible," Jonathan explains. "The ceilings are exposed, while the cement floor has a special coating to make it more comfortable to walk on. Working within the constraints of the building management's rules, we kept the layout as simple as possible. There is only one brick wall that conceals the toilets for privacy."
Because real wood panelling for the walls would have been too costly and cumbersome, Jonathan opted for tactile wallpaper that provides a similar visual effect. He opted for a combination of timber and metal for the fittings and furnishings, all of which were custom designed to fit into the small space and to meet the team's specific needs. For example, the desks come with knobs to hang bags, and a lighting fixture hovering above a central work bench that anchors the office is also specially designed.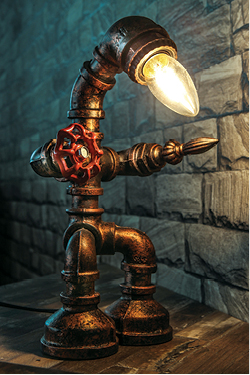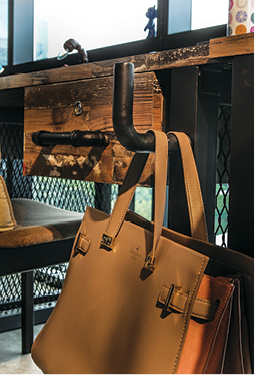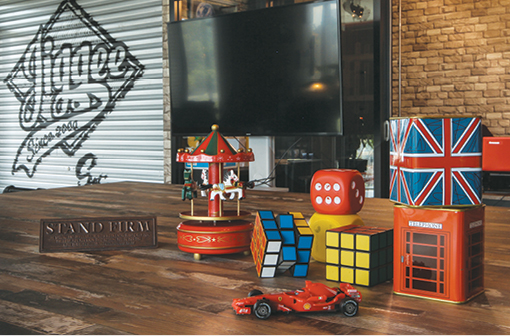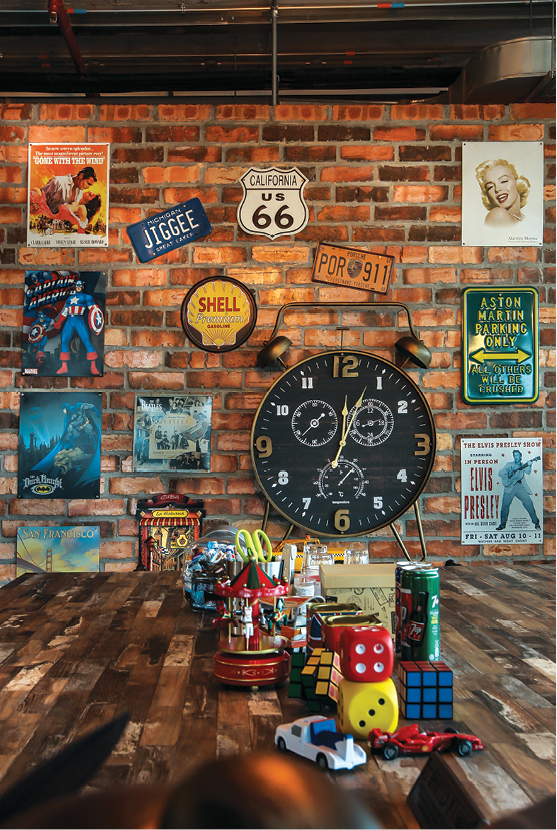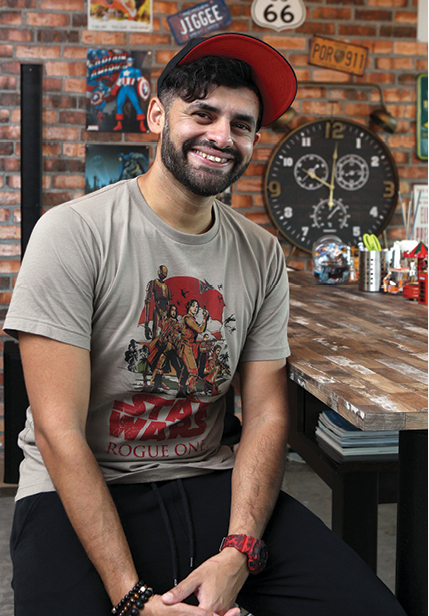 Jonathan's working style is informal and relaxed, so he has no office, just a spot on the central work bench. Creative director Andrew Hong has a large desk that overlooks the office and the other staff members have access to traditional work stations that face glass windows. For security purposes, the finance and account department works out of a slightly more secluded space accessed through glass sliding doors. "They call it an aquarium, so the doors are usually left open," Jonathan quips.
There is a meeting room with bean bags and brightly coloured couches. The larger of the two storage spaces is concealed by graffiti-covered roller shutters, while the smaller one has chain links suspended from the ceiling. Tall shelves that hold printers and other equipment separate the office from the pantry, where a bright red vintage refrigerator takes pride of place.
There is an unmistakably positive energy in Jiggee's office, thanks partly to the light-handed approach taken in the interior design — the overall look and feel is genuine and heartfelt, something that can only come when passion, productivity and creativity collide.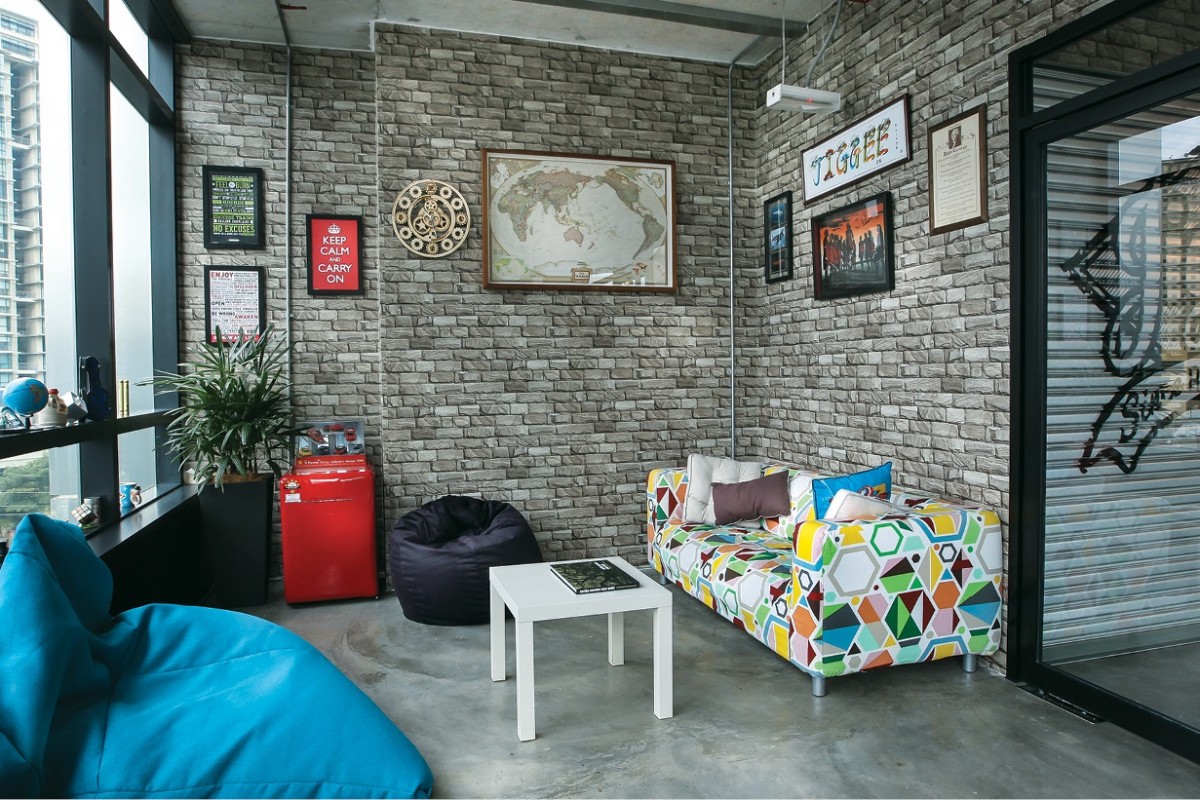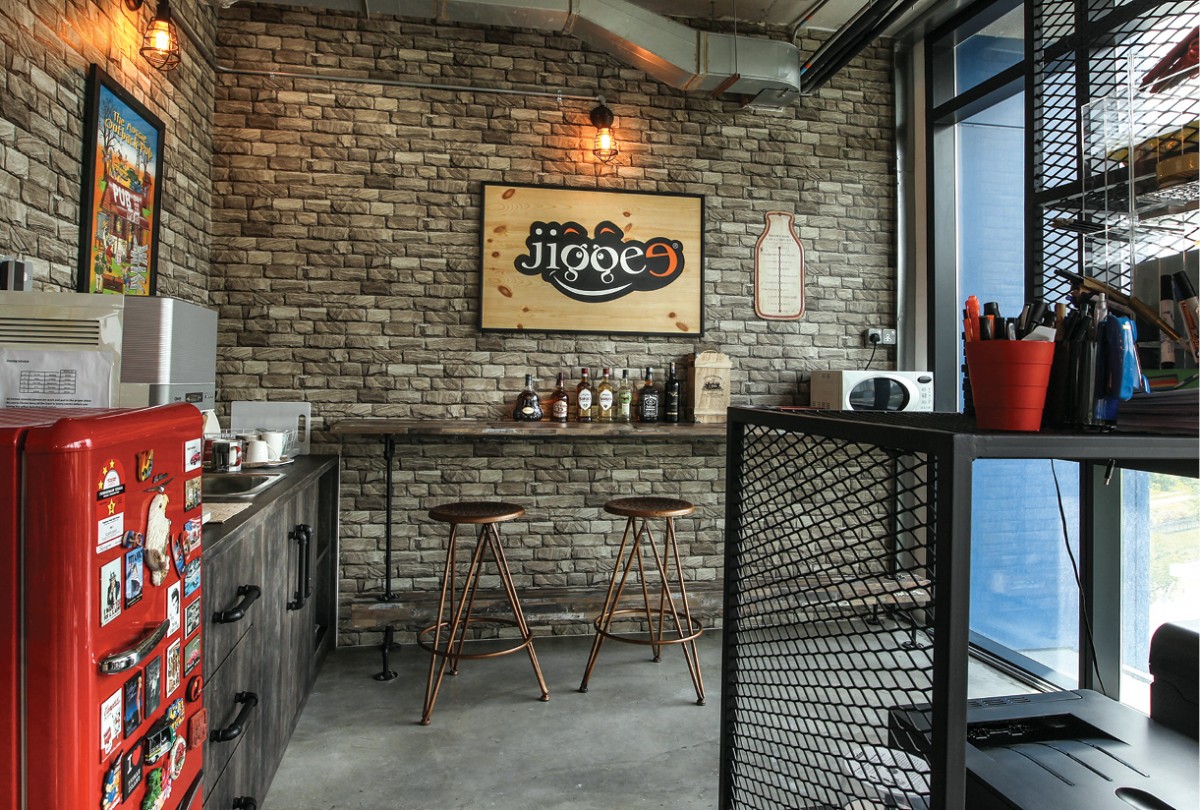 This article first appeared in the Summer 2017 issue of Haven, which comes complimentary with The Edge Malaysia Weekly.
For more stories, download TheEdgeProperty.com pullout here for free.