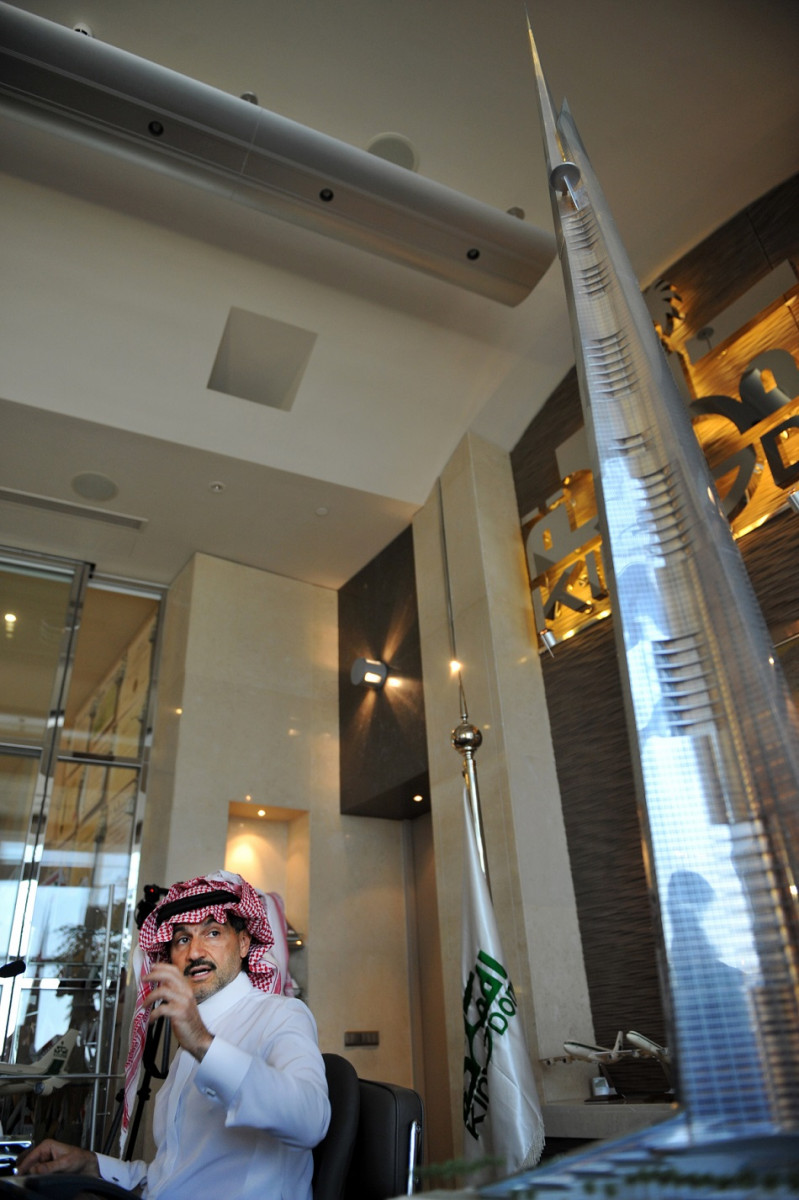 JEDDAH (Feb 9): The world's tallest skyscraper in this city, Jeddah Tower, is going to be completed despite the arrest of some businessmen supporting the plan after Saudi Arabia's graft crackdown, said the head of the consortium behind the US$1.5 million (RM5.9 million) project, Reuters reported on Wednesday.
"We have faced delays. In projects of this magnitude you always have delays — I hope we'll recover the delays we've had. We will be open for business by 2020, hopefully," Mounib Hammoud, chief executive of Jeddah Economic Co (JEC), told Reuters in an interview.
His comments could mean that the Saudis are trying to prevent the purge from disturbing major economic development programmes amidst the anti-corruption purge, with the authorities seizing billions of dollars of assets from detainees in settlements of allegations against them.
JEC is owned by Saudi investors including Kingdom Holding Co (33% stake) and construction giant Saudi Binladin Group (16.6%) and is the project's main contractor. The companies have been impacted by the Saudi government's actions.
The owner of Kingdom Holding Prince Alwaleed bin Talal was held for almost three months and was just freed last month.
Binladin chairman Bakr Bin Laden and a number of family members were also were also held. The firm said last month that part of their shareholdings in it might be transferred to the government in a settlement deal.
Most or all of those arrested have been released, Reuters reported.
The Saudi authorities said that financial settlements reached with dozens of those arrested amounted to more than US$100 billion so far, with assets such as real estate, shareholdings, securities and cash being seized.
Hammoud said there had been no changes in ownership of the JEC, Reuters reported.
The Jeddah Tower will have residential and hotel space, and shopping facilities. When built, it will be over 1,000m tall – this beats the current tallest building on the globe, Dubai's Burj Khalifa over 828m.
Construction has reached the 63rd floor and the superstructure will be completed next year, chief development officer of the project Hisham Jomah said, adding that delays in some areas were inevitable because of technical challenges.
Reuters reported that the concrete mix has to be approved by a structural engineering firm in Chicago, US, every month, because of the potential impact on it owing to Jeddah's varying temperatures and winds
Experts must also check almost every week that the tower is 100% vertical.