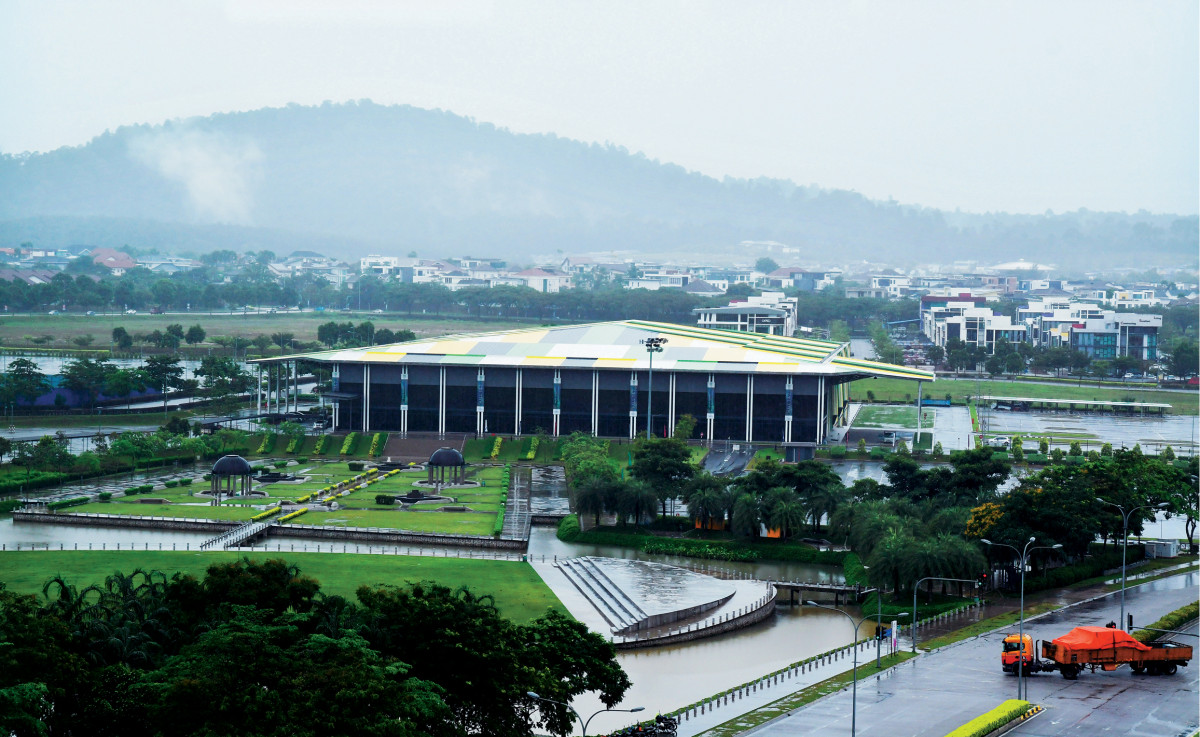 What is the foundation of responsible property development? What ensures the longevity of a project and the community that inhabits and animates its spaces?
Multiple award-winning property developer S P Setia Bhd Group, one of the nation's most esteemed builders, has all-encompassing tenets that it has applied time and again to its townships, integrated developments and projects, some of which have become landmarks and landscape-redefining catalysts in their own right.
For S P Setia, sustainability has been embedded in its DNA from the start. With a vision of creating and giving value sustainably, the developer has established tenets of sustainability that it has perfected over the years. It addresses issues such as the environment, cost and community.
On this score, the developer leads the winners of EdgeProp Malaysia's Responsible Developer: Building Sustainable Development Award 2018. This inaugural award was accorded at EdgeProp Malaysia's Best Managed Property Awards 2018 on May 7.
"For S P Setia, we have always taken cognisance of the sustainability factors in our developments. Right from the start of our master planning, we've considered and given importance to the different aspects of sustainability such as the environment, community, social impacts and financial viability of the development. We are glad our efforts in these details all these while have been recognised," says its CEO and president Datuk Khor Chap Jen.
It starts from the beginning
S P Setia's approach to responsible development entails a lot of planning — beginning from the land itself.
"When we look at a piece of land, we steer away from certain things… like forest reserves, water catchments — those things are a no-no for us, because we feel that although we want development, there are certain things we cannot touch because it affects the environment. So we will say no to certain land even if it's good to have a development there," Khor shares with EdgeProp.my.
In this spirit, the developer strives to honour the land's natural form as much as possible.
"We try not to move earth from other sites, and instead use what is available on the land. Of course, it is savings for us as well. We don't try to alter nature for us. For example, if there is a stream on the site and you fill it up, nature will find its own way… and it will come back to haunt you," Khor cautions with a cheeky yet knowing look.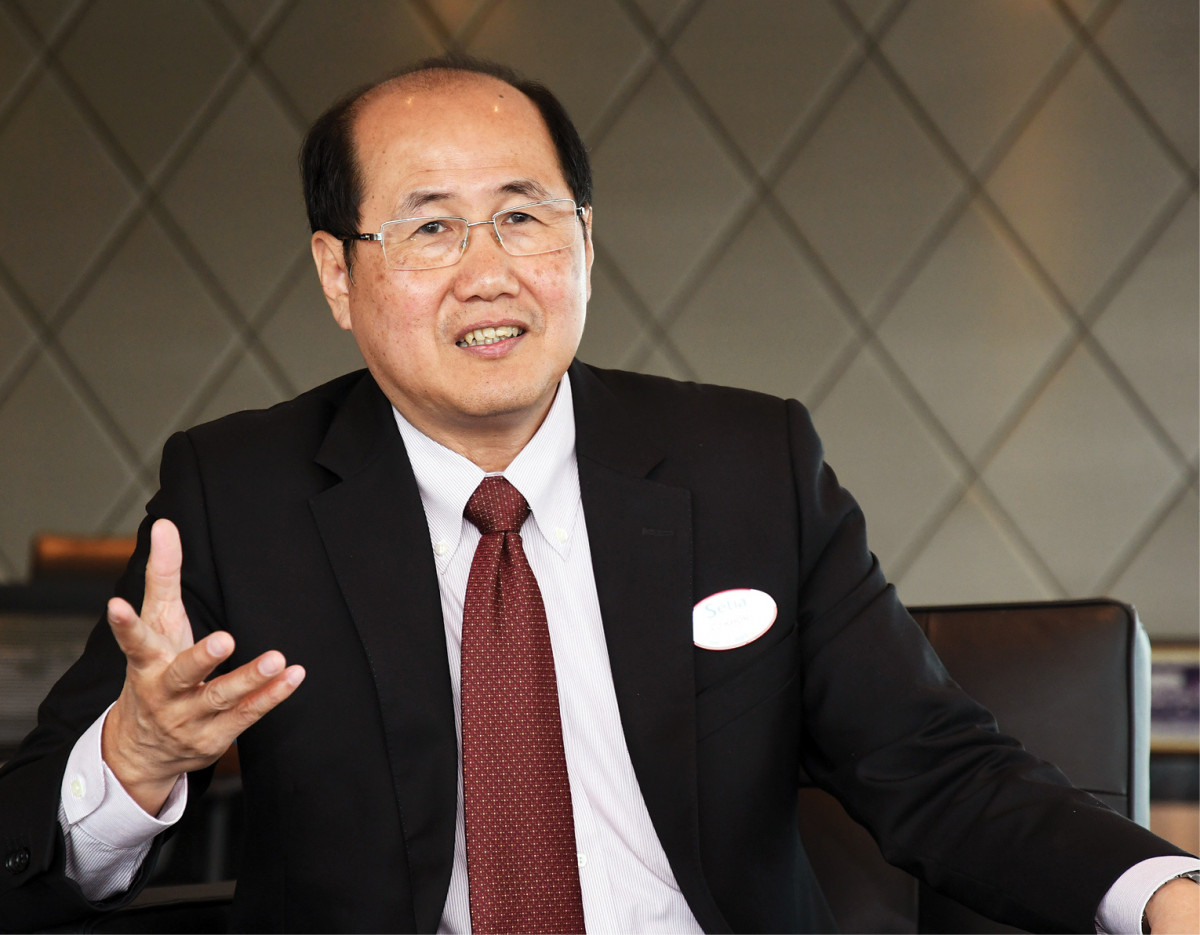 He cites developments such as Setia Eco Templer in Rawang and Setia Eco Glades in Cyberjaya as examples of properties that conform to the land's original qualities. In the case of the former, the streams on site have become the residential enclave's centerpiece nine creeks, while in the latter's case, its swampy land turned out to be the perfect tableau for its island-like concept.
At the same time, they are mindful of preventing issues such as flooding. This requires striking a balance between form and function. For instance, to make it more acceptable for residents to have storm drains in front of their homes, S P Setia will transform them into streams and further beautify them.
The preservation of nature is but one cornerstone of S P Setia's tenets of responsible development. Cost and community size are also issues that it is equally mindful of.
The sweet spot
Khor says S P Setia has found the sweet spot in terms of cost and community size.
Costs are kept to the minimum by prioritising practicalities and usefulness. For instance, the landscape of Setia Eco Park largely comprises informal landscaping, eschewing manicured and exotic plants. "This is also for the convenience of the local authority," he points out. While certain parts of their townships — such as the entrance — feature more expensive landscaping to make a statement, this is done strategically.
Meanwhile, its townships' parks — which are a vital community space — are deliberately large, as opposed to comprising clusters of smaller parks. This encourages socialising among its denizens and provides the perfect stage for festive celebrations and casual community events such as amateur band shows that reinforce their sense of belonging in the township, says Khor. Moreover, with enough people regularly using the parks, the authorities will be more likely to continue maintaining them, he notes.
With experience, S P Setia has discovered the optimum size of a community — according to him, it is about 300 to 400 people. This is the typical size of a village, which is small enough for people to know and watch out for each other, yet large enough for economies of scale. "When it becomes too big, it is not conducive," says Khor.
For instance, the cost of security and maintaining facilities when divided among a population this size is affordable. In addition, the size of the facilities is kept pragmatic. "We think of how it will affect the joint management body. There's nothing too inconvenient for daily maintenance," he says.
The developer strives to keep service charges at around RM100 to RM150 a month for terraced homes, RM200 to RM300 for semi-detached houses and under RM500 for bungalows. This is as low as rates can go before services suffer, he notes.
Learning from past mistakes
In its four-odd decades in the business, S P Setia has learnt several lessons that it has applied to constantly improve itself.
Given its size — it has thousands of acres of land and several completed and ongoing developments in the Klang Valley, Penang, Johor, Singapore, Vietnam, Australia and the UK — mistakes are bound to be made. To ensure that all their employees learn from these mistakes, S P Setia set up marketing and technical forums that enable its staff to learn from one another.
Employees are actively reminded to set their egos aside and not be afraid of chastisement when they share their experiences. "As a member of Team Setia, don't think of yourself as a person. If mistakes are made, we do not punish immediately, but we find out the cause," says Khor.
It is this team spirit that has kept the developer at the forefront, he says, who has been with the group since 1995.
"We have been through good and bad times — I would like to say we are 'tahan lasak'," he adds with a smile.
This story first appeared in EdgeProp.my pullout on May 11, 2018. Download EdgeProp.my pullout here for free.