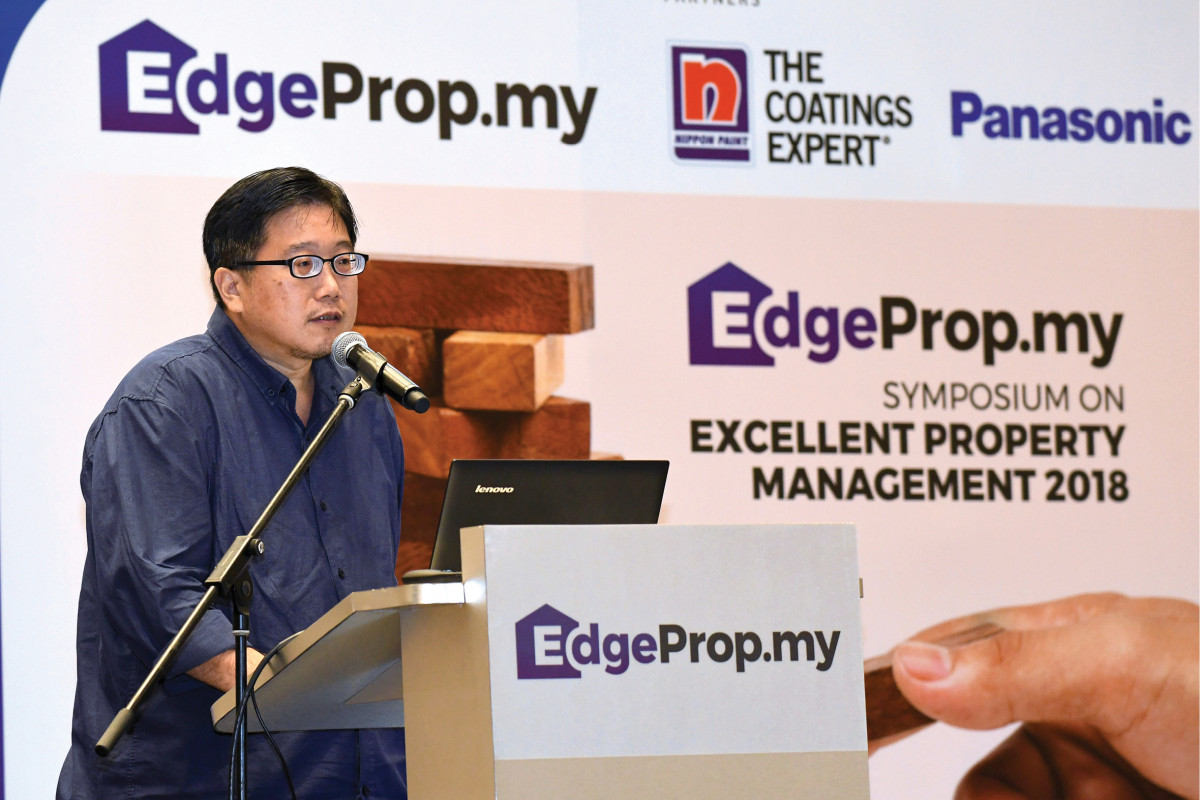 With rising demand for lifestyle living, property developers today are placing more focus on landscaping in their projects.
Consumers, however, should be aware that while fancy landscaping elements in a project may impress potential buyers, they sometimes come with a price. Not only will the landscaping cost be accounted for in the property's selling price, there is also the cost of its future maintenance and upkeep, warned landscape design firm Praxcis Design Sdn Bhd director Low Chee Leong. Hence, it is best to go for projects that offer simple and fuss-free yet attractive landscaping.
"Less is more" is a famous quote by the architect and furniture designer Ludwig Mies van der Rohe — one of the founders of modern architecture and a proponent of simplicity of style. The quote means you don't have to do extra to achieve a certain effect. You can gain the same effect by keeping things simple, explained Low in his presentation at EdgeProp.my Symposium on Excellent Property Management 2018 held on May 12 in Kuala Lumpur.
The symposium was organised by EdgeProp.my with partners Nippon Paint Malaysia and Panasonic Malaysia. The supporting sponsors of the half-day event were Gamuda Land, Red Ideas Sdn Bhd (Graaab JaGaApp) and Zurich General Insurance Malaysia Bhd. The event was also supported by The Edge Malaysia.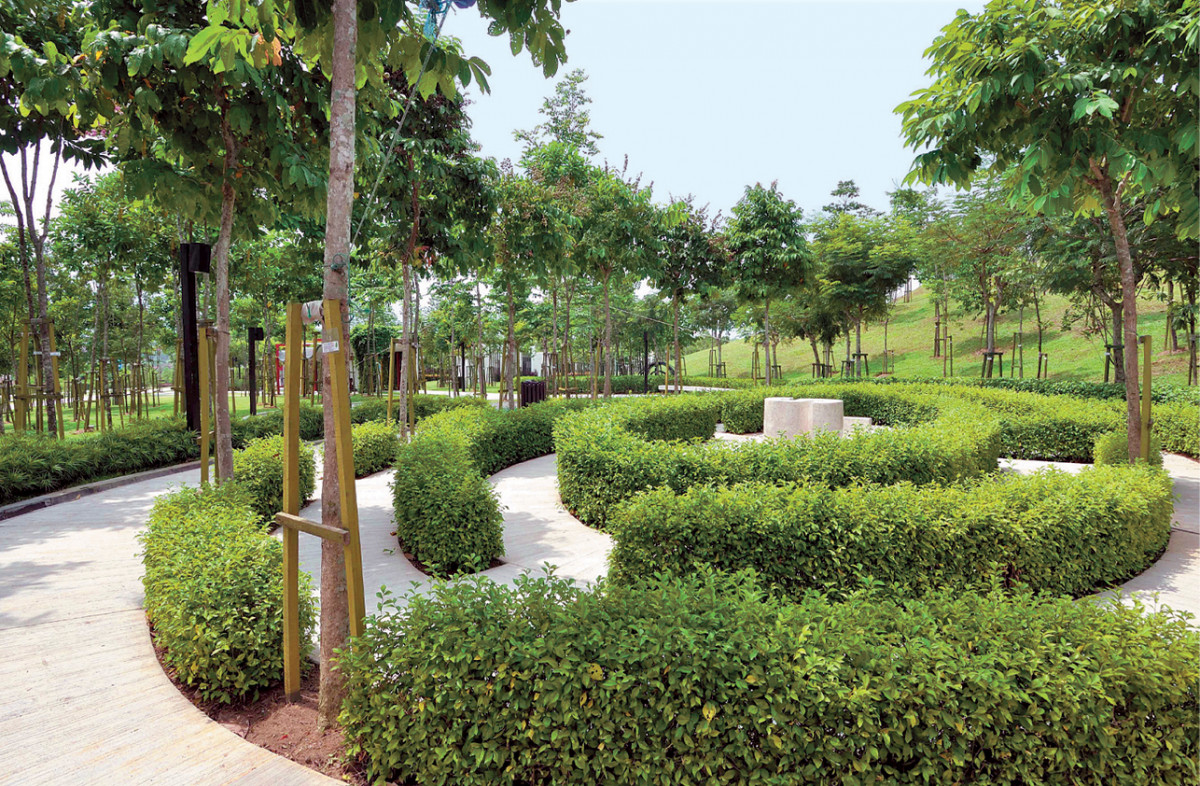 Low was one of the five speakers at the symposium. His presentation was titled "Landscape: When less is definitely more".
Elaborating on the concept of "less in more", he cited a fashion news in 2015 in China that went viral. It was about a 79-year-old model Wang Deshun who showed off his toned physique on the runway during China Fashion Week in Beijing. It created a stark contrast with designs from the same series by designer Hu Sheguang, as the rest of the designs were complicated with lots of detailing.
"Wang's photo went viral and he was named China's hottest grandpa since then. The designer had successfully achieved the effect he wanted with the simplest design. It is an example of not just less is more, but that less is even more, and less is definitely more," said Low.
Coming back to landscape, he said that simple and clean design is one of the three main landscape design concepts — namely classical, minimalist or modern, and tropical or natural.
According to Low, the main feature for classical landscape design is equality. "[In classical landscape design] the left always mirrors the right while the top mirrors the bottom. Plants are cut and pruned or shaped to achieve the overall elegant landscape design style," he noted.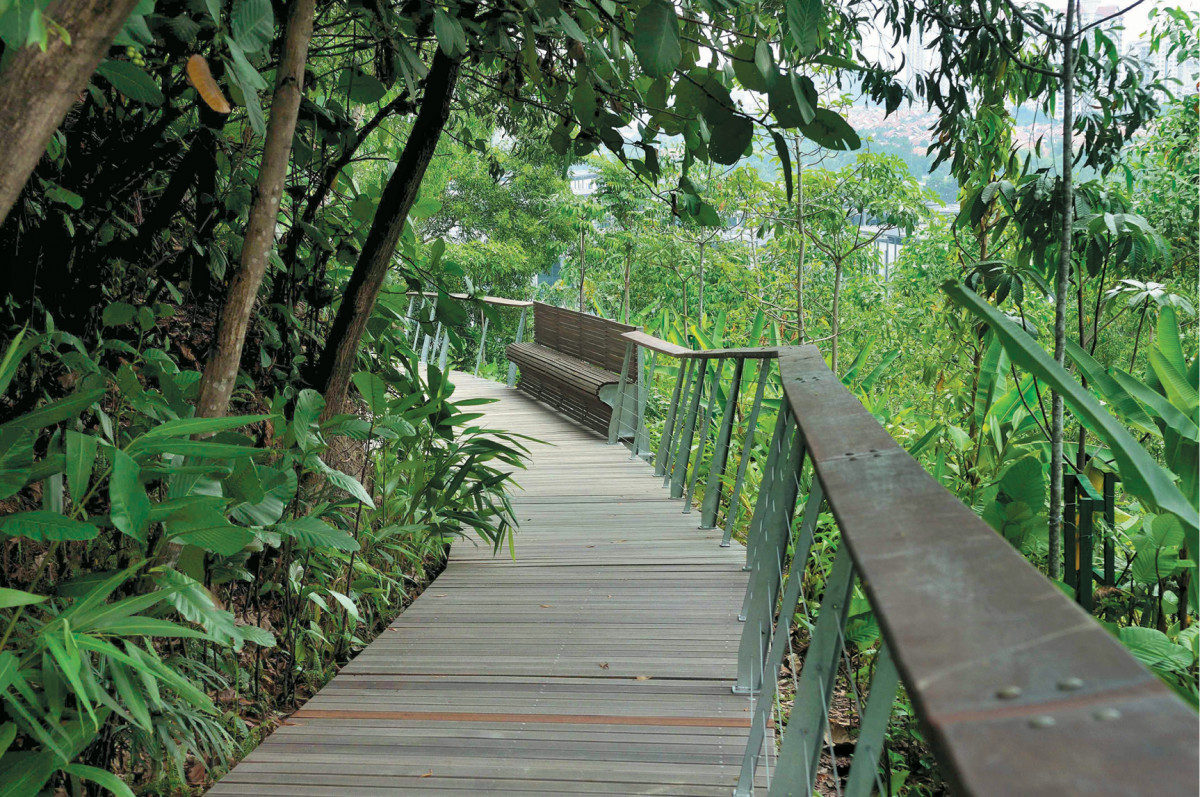 Meanwhile, the minimalist and modern landscape design creates clean lines that do not outshine the building's architectural design. This is more commonly adopted in today's developments.
"Lastly, the tropical or natural landscape design is mostly free form. It is okay if you don't prune the shrubs for a few months, as it will still look fine since the style emphasises on a natural look," he explained.
The three main elements
Low said the chosen design can be considered a reflection of one's fashion style — be it a preference for formal, smart or casual look.
"Regardless of what style you prefer, you need to consider its maintenance. It is just like some people need to visit a barber shop weekly, some monthly and some could be quarterly," he noted.
There are three main elements that require the most care in an overall landscape — softscape, hardscape and water elements.
For the softscape — meaning the plants — aside from watering and fertilising, the main maintenance work is irrigation.
"It is not a difficult job, although some plants may require more than one watering per day. It is not expensive but it is time-consuming and require manpower," he shared. One suggestion is to invest in rainwater harvesting and automatic irrigation systems. Though the initial investment may be high, they will help cut labour cost and enhance the effectiveness of watering in the long run.
Low also highlighted pest control as a crucial aspect of softscape maintenance.
"A healthy ecosystem is more important than a beautiful landscape. Some insects contribute to the healthy growth of plants while others could be the source of food for birds, thus creating a healthy ecosystem," he told the audience.
As for the hardscape elements such as floor finishes and outdoor furniture, keeping them clean and well-maintained is important as it will directly impact the overall appearance of the property and thus help retain its value.
"Imagine if people walk into your condominium and see dirty benches and uneven floors. Hardscape elements require constant washing, cleaning and resealing to refresh the surfaces," said Low.
Similarly, the lack of maintenance of water elements can also affect the value of the property. "For instance, we want to avoid muddy stagnant water that emits bad odour.
"If you are going to live there for the long term, you would need to take into consideration these issues on landscape maintenance," he added.
Low also believes that gardeners tend to be under-appreciated. "They are not doing an easy job because they are looking after living things. A little encouragement to show they are appreciated goes a long way. The property owner will be the winner because a nice living environment can enhance the property's value," he concluded.
This story first appeared in EdgeProp.my pullout on May 17, 2018. Download EdgeProp.my pullout here for free.