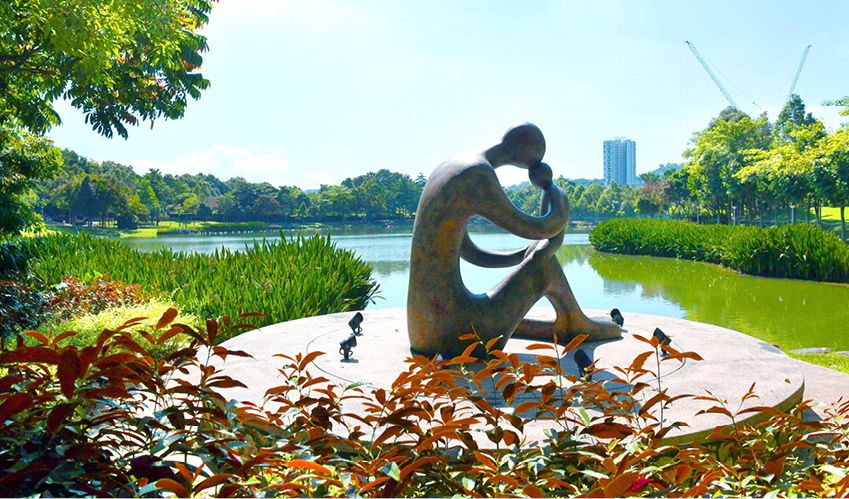 Sustainable landscaping is not all about greenery and trees.
Praxcis Design director Yap Nga Tuan, who specialises in landscape architecture, says landscape design and planning must be looked at in a holistic manner. Sustainable landscape needs to integrate ecology, impact development character, protect the environment, facilitate ambience temperature, operate on low carbon consumption, increase oxygen yield and create potential recreational opportunities.
Read also
When the bells and whistles turn ugly
The buck stops at the property developer
In recent times, it seems that developers are taking heed of the fact that sustainable landscaping must be thought of from the onset and consider the natural composition of the site in their project planning, Yap observes.
"A developer invited me to give a talk to their homebuyers to encourage and build budding caregivers of the environment – to think about the conservation of the natural landscape that is already present there," she adds.
Yap also observes there is an increasing demand for designs to complement the existing site instead of altering it to something new totally.
"As a landscape architect, it is also our responsibility to educate and guide the stakeholders on what it means to build sustainable landscaping and the benefits we can harvest from it. In fact, our role is also to be an environmentalist. It is beyond just creating a landscape scene," she emphasises.
Institute of Landscape Architects Malaysia vice-president Dr Assoc Prof LAr Dr Nor Atiah Ismail notices that landscape is still one of the last priorities in the project planning phase, often being considered as unimportant and given less attention to.
"Ideally, all the project stakeholders (owners, architects, engineers, contractors, etc) should be brought together before the design process begins, and the design process can be completely collaborative, with all parties providing valuable input based on their respective expertise. The reality, however, is that this collaboration rarely happens, especially on smaller-scale projects," she says.
Nor Atiah is a judge for EdgeProp-ILAM Malaysia's Sustainable Landscape Awards 2021. This award is a feature of the EdgeProp Malaysia's Best Managed & Sustainable Property Awards, which was conceptualised in 2017 to recognise real estate that is sustainable and managed with excellence.
The objective of the Awards is to raise the bar on Malaysian property management practices, benchmarking it against the best in class globally. The chief judge of the Awards is EdgeProp Malaysia editor-in-chief and managing director Au Foong Yee.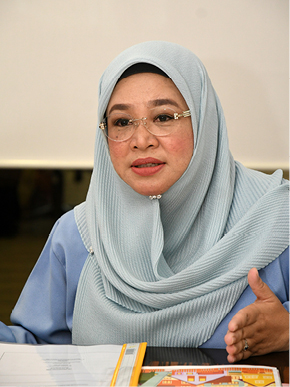 Nor Atiah says sustainable development is defined as development that meets the needs of the present without compromising the ability of future generations to meet their own needs.
"The concept of needs goes beyond simply material needs, but includes values, relationships, freedom to think, act and participate, all amounting to sustainable living, morally, and spiritually," says Nor Atiah, adding that significant concern has been given by some property developers to adopt a sustainable landscape planning in their developments.
Praxcis' Yap says sustainable landscaping is to address all the needs of the development and end-users, balancing between beauty, function, ambience and survivability of the plants and upkeep.
She says sustainable landscaping is no longer overlooked in project designing. Some projects have landscape as one of the key generators of a project because a building or space is not an isolated object and perception.
"Property developers are getting more conscious of ensuring that sustainable landscaping is adhered to when a project is being planned. The awareness has grown and taken root and more importantly, it is a pragmatic need, and developers are responding enthusiastically to this," Yap tells EdgeProp.my, adding that it is an accumulation of the internal and external environment and ambience as well that underpins the success of a project.
Furthermore, she explains that sustainable landscaping is bringing both social and economic benefits to the built and natural environment.
This story first appeared in the EdgeProp.my E-weekly on May 21, 2021. You can access back issues here.
Get the latest news @ www.EdgeProp.my
Subscribe to our Telegram channel for the latest stories and updates