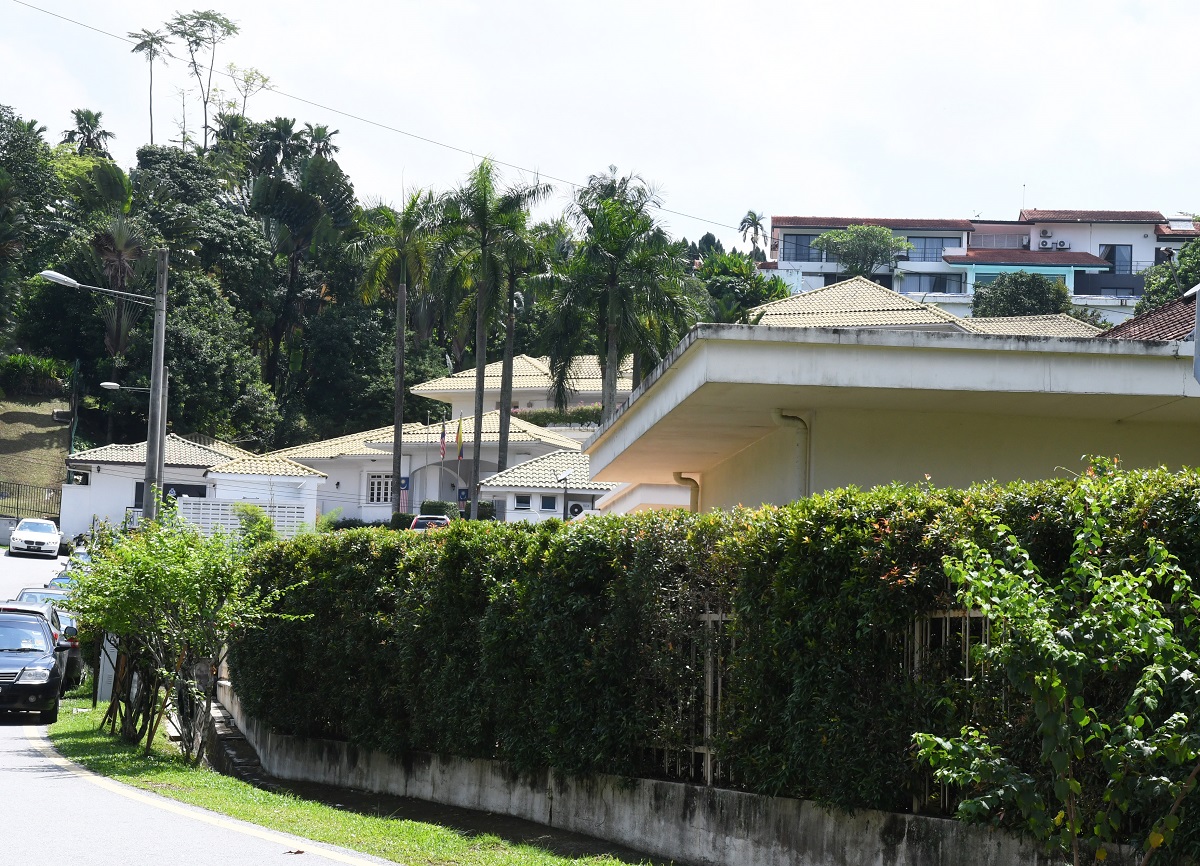 PETALING JAYA (May 25): Former prime minister Datuk Seri Najib Razak's house could possibly be worth at least RM12 million, according to estimates made by real estate experts familiar with the area and based on recent transactions of bungalows in the area.
The house has been in the spotlight lately following police searches on the property as part of its 1MDB investigations.
Ever wondered how big the house is since it took four days for 60 officers to search the property?
As information on the house could not be obtained, such as the land area, built-up as well as land status, the REAL value of the house remains unknown, for now.
However, an online property listing dated March 14 this year showed that a partially furnished two-storey bungalow located at Jalan Langgak Duta with a land area of 37,000 sq ft asked for RM17.5 million.
Fernstate Realty principal Shawn Fernandez noted that transaction prices for freehold landed residential property in Taman Duta and its immediate neighbour Kenny Hills tend to follow the values of similar homes in Bukit Damansara very closely.
"Therefore, a minimum range of RM400 to RM550 psf would be reasonable for freehold land. Of course, if there is a dwelling structure on the property, then one would have to place a value on the structure," he said.
He said the exclusive location and proximity to KL city centre are the area's main draw but the steep prices and leasehold status could deter buyers.
Savills Malaysia managing director Datuk Sr Paul Khong said it is hard to estimate the actual value for the house unless valuers are given opportunity to go in the house to carry out the valuation process.
"Taman Duta is on hilly terrain, although the land area may look big but the actual built-up for the houses could be varied due to the terrain," he explained.
According to him, built-up sizes of bungalows along Jalan Langgak Duta range from 7,000 sq ft to 52,000 sq ft, with some bungalows even having basements. Based on past transactions, the current price for bungalows in Taman Duta could be up to RM500 psf.
Both noted that most of the properties there are leasehold, some with just around 50 years of lease left.
"The land size of landed homes in Taman Duta are usually quite huge, making them expensive to purchase, thus making Taman Duta an exclusive area for wealthy families," said Khong.