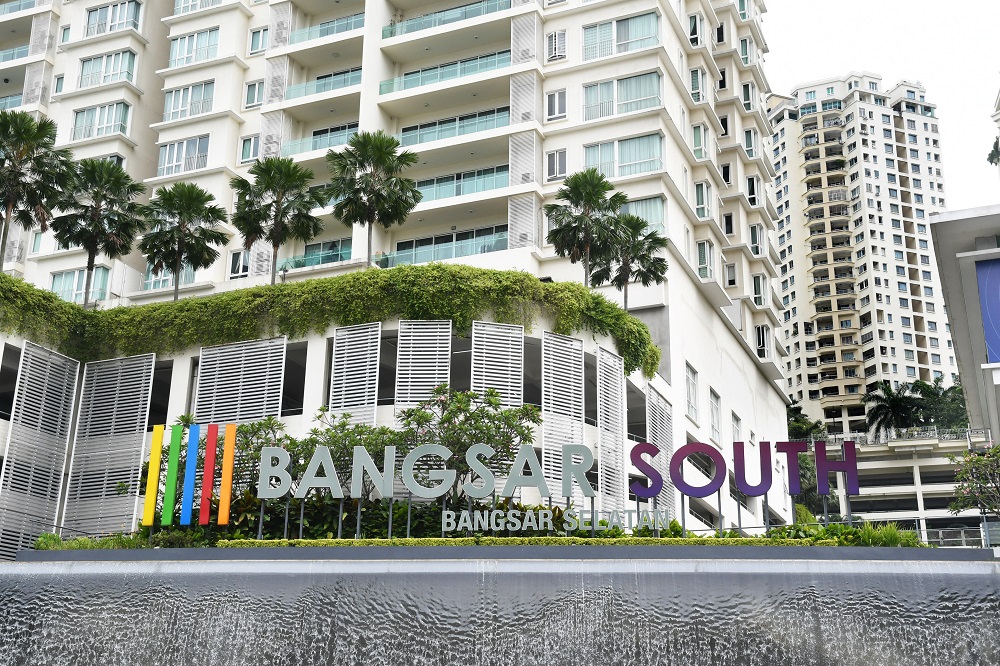 PETALING JAYA (June 9): Will property prices drop if Bangsar South (pictured) in Kuala Lumpur reverts to its original name of Kampung Kerinchi?
Definitely, said real estate agent Janet Chong of Hartamas Real Estate (OUG) Sdn Bhd. To her, the move to change the name is "irrational".
"One of the main reasons, properties in Bangsar South have been selling very well over the past few years was because of its successful branding," she told EdgeProp.my said. Located along the Federal Highway, the gleaming buildings of Bangsar South was developed on what was previously Kampung Kerinchi, an old settlement of urban pioneers.
One of Lembah Pantai MP Fahmi Fadzil's election promises was to revert to its original name, citing its historical significance.
Chong who specialises in properties in the area shared her experience of clients who had pulled out of a deal when they found that a particular project's address in the area was not Bangsar South.
"There are many investors here because Bangsar South is a popular business hub close to Kuala Lumpur city centre.
"Many foreign expats and companies select a place based on the address, especially when they are unable to be in Malaysia to look at the place. The fact is, Bangsar South is now more well-known than Kerinchi," Chong noted.
She added that if the name change happens now, it will dampen the already soft property market in Bangsar South.
She said the Bangsar South rental market for instance, has softened as more new projects are completed in the vicinity.
"Can you imagine what would happen if Bangsar South is renamed to Kerinchi?"
On the other hand, Fernstate Sdn Bhd director Shawn Fernandez believes there will not be much of an impact on property prices if the name is changed.
"I personally don't think it will have a detrimental impact to the prices of the properties in Bangsar South just because the name is changed to Kerinchi," said Fernandez.
He noted that most property investors and buyers consider the investibility and liveability of a property and not just its name.
"If you look from the investment point of view and if you talk to property buyers, they will be more concerned with things like whether it is a good area to live in, whether connectivity is good and whether there are amenities present in that area," he said.
He cited the example of the affluent area of Damansara Heights.
"In the 1980s, the area was called Damansara Heights. Later, it was changed to Bukit Damansara. Did it impact the property prices there? I don't think so," he said.
"Who knows, 10 years later Kampung Kerinchi will be so fashionable and everyone wants to live there? Of course, the marketing and sales people will say that it helps to have a 'Western' or a more appealing name and I do not disagree with them but in terms of how much priority and weightage is given to the name of the area, it is not that significant compared with other factors which I mentioned earlier," he added.
Nevertheless, Fernandez felt that it is better to leave the name of the place as it is.
Meanwhile, Reapfield Group chief operating officer Jonathan Lee expects to see property prices and transactions in the area to be stagnant for now until the market has a clearer picture of what the name change entails and the implications that will follow.
"Although I don't think the name Bangsar South was justified to be the name of the area in the first place, it was helpful to investors for that period of time.
"But now, if there is a name change, as an investor, I will shy away from that area for a while and wait to see what happens," he said.