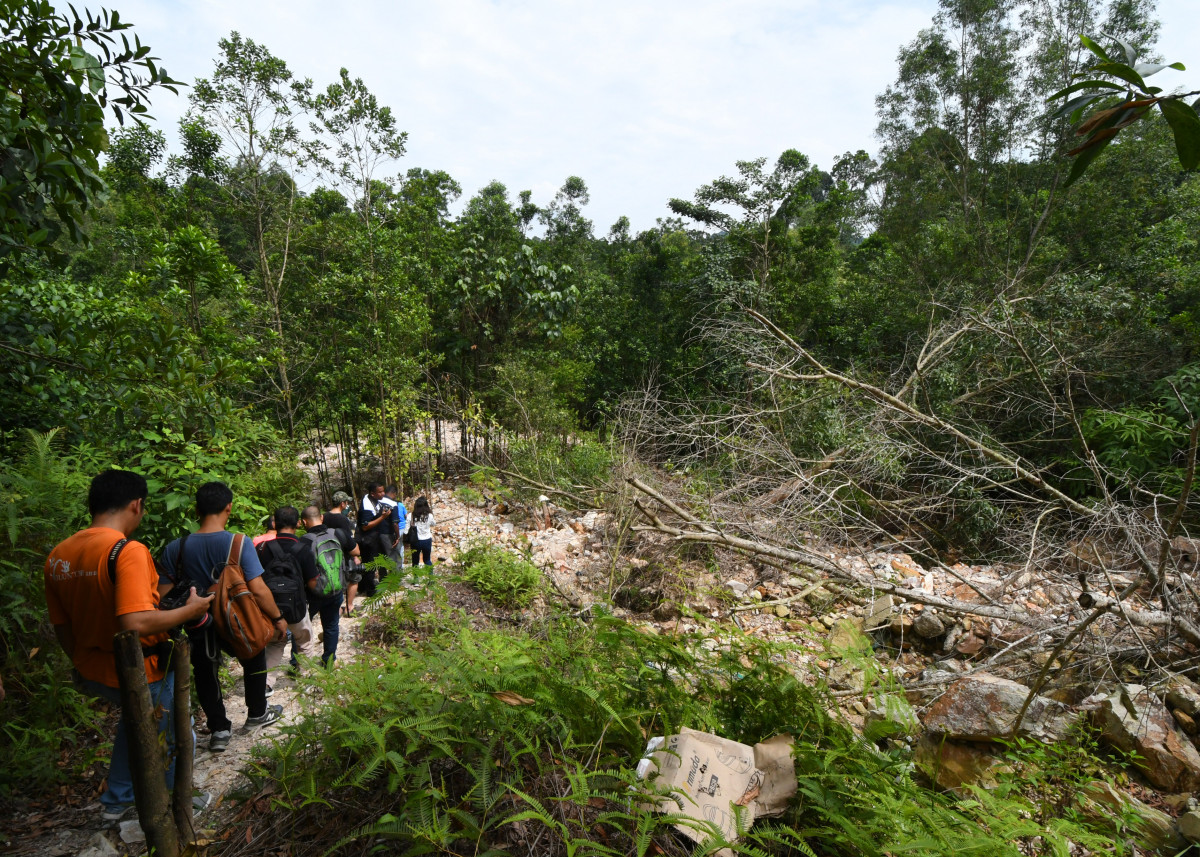 PETALING JAYA (June 28): The land clearing activities in a forested part of Bukit Cerakah were carried out by trespassers who were believed to have unknowingly encroached on the land, said its owner Usaha Semarak Sdn Bhd.
Usaha Semarak, a 35% owned subsidiary of LBS Bina Group Bhd, said the company is not involved in any land-clearing activities in Bukit Cerakah and it has given a warning to the people responsible for the activities, a spokesperson for LBS told EdgeProp.my.
Usaha Semarak is involved in property development and the purpose of acquiring the land was "to increase the company's land bank for future development", said the spokesperson.
"We don't know who those people are. The land is for development purposes and we will get the necessary approvals from the relevant authorities if we were to develop the land. However, we have no plans to develop the land at the moment, so it will remain as a part of our landbank.
"According to our project [staff], who went to the site after learning about the matter, those people were still doing land-clearing activities when [the staff] arrived at the site. They have informed the people that the land belongs to us and we will ensure that their future land clearing activities will not involve our land. If they continue to do so, we will take legal action," the spokesperson said.
He added that the forested areas in Bukit Cerakah is vast and many different developers own land there, so it is believed that these people were not aware that they have crossed into Usaha Semarak's land while clearing the land.
"If the activity continues, legal action will be taken against [them]."
Usaha Semarak also reiterated that the land owned by the company is private land which does not encroach on the forest reserve land located nearby Bukit Cerakah.
"We have always strived to adhere to the rules and regulations imposed by the relevant authorities [and] as a responsible developer, we shall obtain the necessary approval prior to the commencement of any development works on the land."
Last week, residents of Bukit Bayu in Section 10, Shah Alam had organised a press conference together with several non-governmental organisations to oppose any potential developments on the forested area of Bukit Cerakah after spotting land clearing activities such as tree felling and rock explosions at the site on June 18.
One of the residents of Bukit Bayu, Nazri Elias said the residents managed to find out that the land belonged to Usaha Semarak.