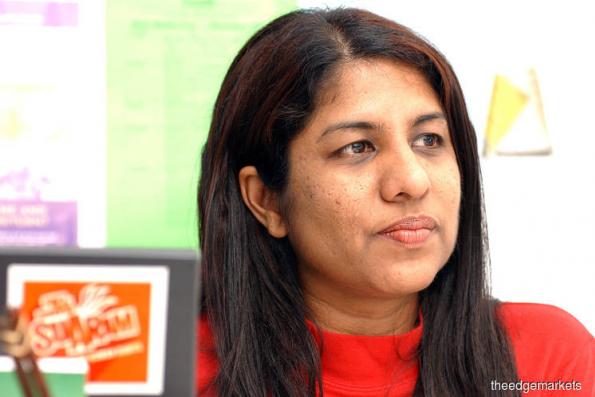 KUALA LUMPUR (Aug 28): The Ministry of Finance (MoF) under the previous administration had abused the procurement policy and system that led to the failure of enforcement by government agencies and a lack of disciplinary action against non-compliance, according to the Centre to Combat Corruption and Cronyism (C4).
"As a result, the culture of corruption, cronyism and nepotism grew with impunity in the public procurement sector, which in turn contributed to massive siphoning of public funds, wastage and leakages," its executive director Cynthia Gabriel told reporters at the launch of the organisation's report titled "Procurement as part of good governance in new Malaysia: Challenges and Recommendations" today.
Although the procurement system has improved with the opening up of data and making processes transparent with the e-procurement system, that is not enough, she said.
"The largest problem is not the design of the system, but the implementation of policies by public officials themselves.
"The non-compliance of stipulated requirements such as proper planning of annual procurement and drafting of specifications, using open tender for procurements above RM500,000 and monitoring the quality of production or construction processes, are glaring and rampant in Malaysia," she added.
Gabriel said the onus is on the current MoF under the Pakatan Harapan government to revamp the entire procurement policy to avoid problems which include the recurrence of the abuse of the system.
"There were companies that had manipulated the system and the (previous) government had closed an eye, pretending all was well when it wasn't. We understand that the change will take time, but the government has to make things public and transparent on what needs to be changed first. We don't want tender board meetings to be rubber-stamps only," she added.
C4 outlines a series of weaknesses in the procurement regime in the report, while highlighting 17 recommendations for internal control mechanisms and external oversight systems.
The recommendations include making MyProcurement website the one-stop portal for all public procurements, establishing and reviewing annually, the contractor database with their performances, publishing decisions on award of contracts and justification for selection and rejection, establishing ombudsman offices as a public complaint channel and on defence procurement, rotate agency procurement board members regularly, and mandate asset declaration by public procurement officials. — theedgemarkets.com
For more stories, download EdgeProp.my pullout here for free.