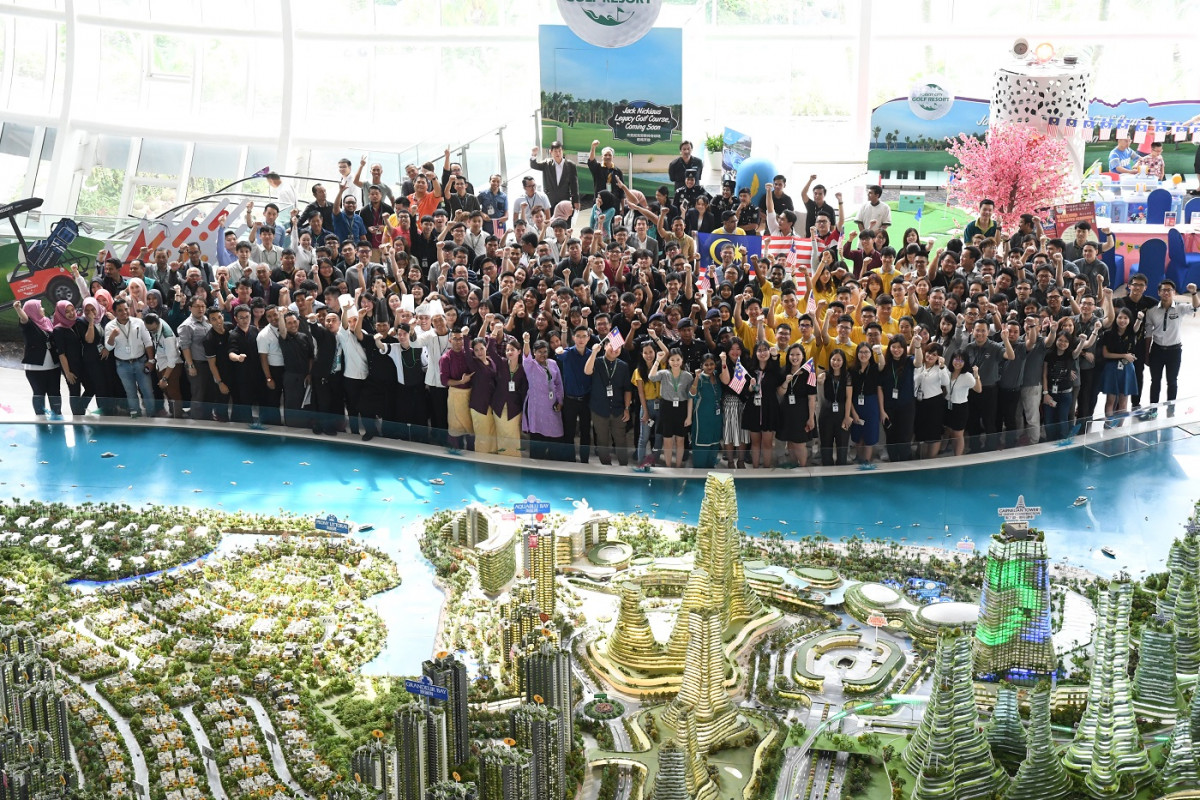 Country Garden Holdings was founded by a man who literally began building brick by brick (he was a bricklayer) in Guangdong, China. Yeung Kwok Keung almost had his schooling halted at 16 because he couldn't afford the school fees of seven yuan (about RM4). He owed it to his teacher who took the trouble to visit his father and persuade him to let Yeung continue his education. Subsequently, a scholarship was worked out for him.
Impacted by this benevolence, Yeung has made it a point to build his business grounded on altruistic values. Hence, Country Garden's underlying principle is "to create a better society with our existence".
Who is Country Garden Holdings?
Through property development, Country Garden aims to help promote social progress by establishing quality houses and lifestyles through its advanced construction technology and top-notch property management services.
Its reputation as an advocate for urbanisation and sustainability has made Country Garden a sought-after developer-investor from the east to the west. To date, it has 1,400 township projects across cities such as Beijing, Shanghai, Jakarta, Melbourne, London and New York, serving about three million homeowners worldwide.
Ranked 143 in Forbes Global 2000 List this year, Country Garden is the largest developer in the world. With a total sales revenue of RMB550 billion (RM350 billion) as at end-2017, it is positioned at 353 in the Fortune Global 500 list.
Why Malaysia?
With such stalwart credentials, many countries, especially in Asia, want Country Garden to contribute its resources and expertise into their communities, but Country Garden has picked Malaysia as its main base. Why?
"We have many overseas projects specifically around South East Asia, but Malaysia is the key market," says Country Garden Malaysia Director of Strategy Ng Zhu Hann.
"Country Garden has a strong affinity for Malaysia. We believe Malaysia will become the gateway to the South East Asia market just as how London is the door to Europe and Dubai is the key to Middle East," he emphasises.
Its confidence in Malaysia has made Country Garden pour out billions from its own capital to help unleash the country's potential. To date, it has remained the largest overseas developer in Malaysia, investing close to RM20 billion as at end July 2018, fully-funded by its own resources.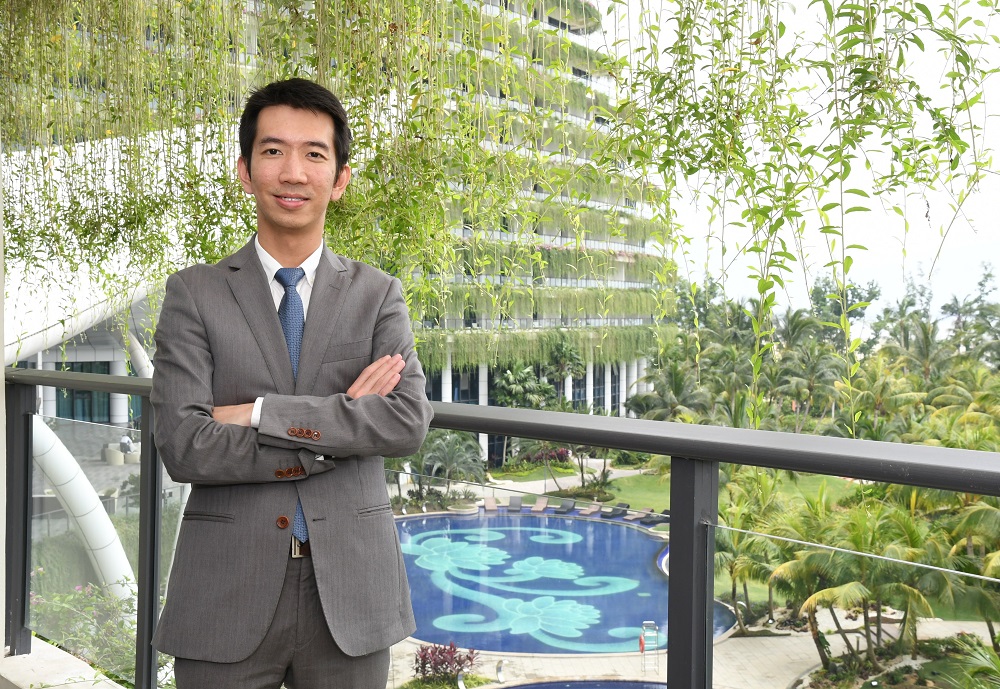 What are the projects Country Garden has developed in Malaysia?
Since its inception in 2012, Country Garden Malaysia has five projects in the country.
Aiming to build good and quality projects, its scheme encompasses a three-tier segment: the premium, in Forest City (pictured), Johor; the mid-market in Danga Bay, Johor Bahru and Diamond City in Semenyih, Selangor; and the affordable segment in Central Park, Tampoi, Johor.
"The Country Garden brand stands for quality. We pay attention to details. Our concept of 'Five-star Living' services translates to a resort home lifestyle and facilities. We even offer our own property management team, if so desired by the owners," Hann explains.
Meanwhile, its well-known future city project, Forest City in Iskandar Malaysia, is envisioned to be a model of sustainability. "With Forest City's development model as the standard, we want to demonstrate that sustainable master town planning, which includes landscaping, vertical greening, mobility network and multi-layer transportation, is the way forward," Hann elaborates.
"We are not here to do a hit-and-run, but for the long haul, to be part of the nation-building," he emphasises.
Country Garden invested heavily to build Asia's largest fully automated IBS industrial hub incorporating technology from Germany, Italy, Singapore and China. The IBS base has brought about technology transfer to Malaysia's IBS industry. The current investment for the IBS base has reached RM730 million. Phase 1 which spans 18 acres has commenced production, with an annual capacity of 260,000 cubic meter of building materials (equivalent to supply for 9,000 units of apartments). Additionally, the company is a leading advocate of SSGF (Safe & Share, Sci-tech, Green, Fine & Fast), a prefabricated technology that utilises scientific and human-centric designs.
"The technology will not only help lift the property development industry in the country, but position Malaysia as the champion of green building technology. We have also discussed with the Government to assist the Federal and State affordable housing projects with our IBS technology," says Hann.
What are Country Garden's contribution to the Malaysian economy?
To benefit the local economy, Country Garden practises the localisation strategy to ensure knowledge transfer of expertise with the locals. "We have awarded contracts worth RM1.5 billion to 150 local vendors and partners, which supply our steel, cement, tiles and various building components. We even make sure they are locally produced, not imported by a local company," Hann stresses.
"Our projects in the country have created vast employment opportunities, numbering 1,545 employees, out of which 1,200 are Malaysians. In three years, we have achieved more than 80% localisation rate and we will continue to work towards a higher goal. Our projects have contributed a total of 9,242 indirect employment opportunities upstream and downstream for the construction industry.
"In line with the government's regulations, Country Garden has deposited close to RM2 billion into the Housing Development Act account of the Housing and Local Government Ministry. In addition, the Johor government has received RM630 million from dividend, land premium, assessment, levies and fees. The parent company has contributed RM309 million in taxes to the Federal Government, inclusive of RM205 million corporate tax," Hann states.
In terms of working with other industry players, Hann says: "There are a lot of things that Country Garden can mutually learn from local developers such as in the areas of design, project management, execution and marketing." He cites the joint-venture with Perdana ParkCity Sdn Bhd to establish a large-scale mixed-use urban development in Kuala Lumpur as an example.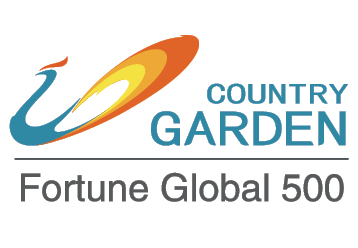 This story first appeared in the EdgeProp.my pullout on Sept 14, 2018. You can access back issues here.