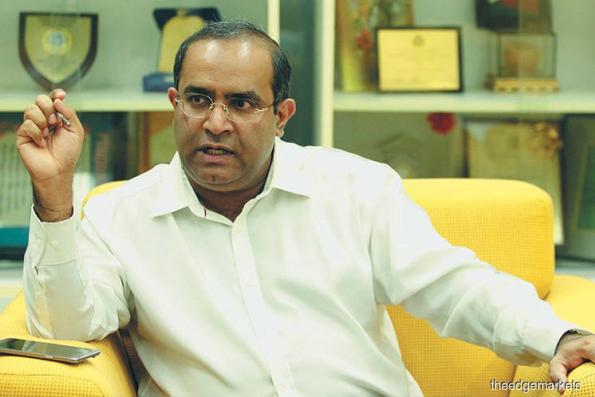 KUALA LUMPUR (Oct 10): Malaysia should focus on highlighting other productive Chinese investments in the country in assessing its bilateral economic relationship with China, said University Malaya Professor Dr Edmund Terence Gomez (pictured).
Gomez said there had been too much emphasis placed on infrastructure projects such as the East Coast Rail Link (ECRL).
"The problem with the discussion today is that much of our focus is on [deliberating over] debt-based projects such as the ECRL. But there are many other productive investments as well from China into Malaysia (but) there's not much focus on that," he said during a panel session on "Politics: Economic Cooperation amid Political Tensions" at the China Conference organised by the South China Morning Post today.
While most of the Chinese investments into Malaysia involve construction, the remaining 40% of them are involved in other productive sectors such as manufacturing services and agriculture, which should be given more emphasis, he noted.
"The fact of the matter is that after the previous government opened up to allow more investment flows from China, a lot of other types of Chinese companies began to emerge in the Malaysian economy which are privately owned," he said.
Gomez explained that these privately-owned companies that come to Malaysia tend to invest in sectors such as manufacturing services and even renewable energy (RE), which is in line with the Malaysian government's current policy.
"I would look to these companies such as those involved in RE to see how we can foster enterprises like that and can contribute to our national agenda of protecting the environment. Shouldn't we be encouraging such investments?" he asked.
In August, the government had cancelled the ECRL project and two pipeline projects that involved Chinese state-owned firms as part of plans to reduce Malaysia's national debt. — theedgemarkets.com