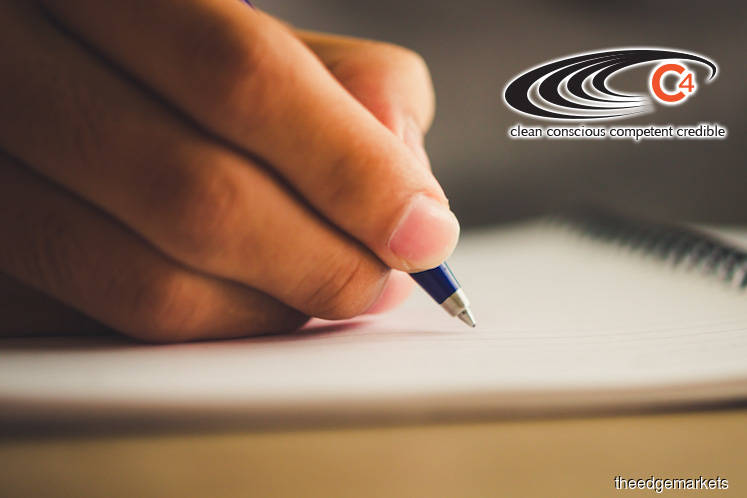 KUALA LUMPUR (Nov 20): The Centre to Combat Corruption and Cronyism (C4 Center) and Suaram have hailed the Malaysian Anti-Corruption Commission's (MACC) decision to reopen its probe into the 2002 procurement of two Scorpene-class submarines.
The decision was mentioned in a news report, which also stated that former Prime Minister Datuk Seri Najib Razak is being questioned by the MACC and his ex-aide Razak Baginda may be questioned next.
"This investigation has been a long time coming," C4 executive director Cynthia Gabriel and Suaram executive director Sevan Doraisamy said in a statement yesterday.
They note that when the Scorpene corruption scandal first hit the public domain, "the full picture of the scandal remained sketchy as all material information regarding the procurement of the submarines was classified as national secret".
Both organisations highlighted the immense intimidation and harassment they suffered from the authorities, adding that the previous government's attempts to obscure the case were systematic in nature via the means of classifying the purchase as a "national secret".
It is alleged that the purchase of the two Scorpene-class submarines led to the financial enrichment of those involved in their procurement, at the cost of the Malaysian tax payer.
According to C4 and Suaram, the scandal reveals "evidence of collusion and complicity with the top leadership of this country" particularly with regards to Najib, who was then the Defence Minister.
They noted that ex-aide Razak was allegedly chosen by Najib to lead the purchase negotiations although he was not a Defence Ministry personnel. Furthermore, one of the seized documents indicate that Razak was also chosen on the basis that his spouse was allegedly close to Najib's wife Rosmah Mansor.
Suaram and C4 filed a complaint with a French court in 2009, resulting in a preliminary inquiry being initiated. Three years after the filing of the complaint, the court decided to start a pre-trial investigation into the case. In 2017, Razak was indicted by the court. — theedgemarkets.com