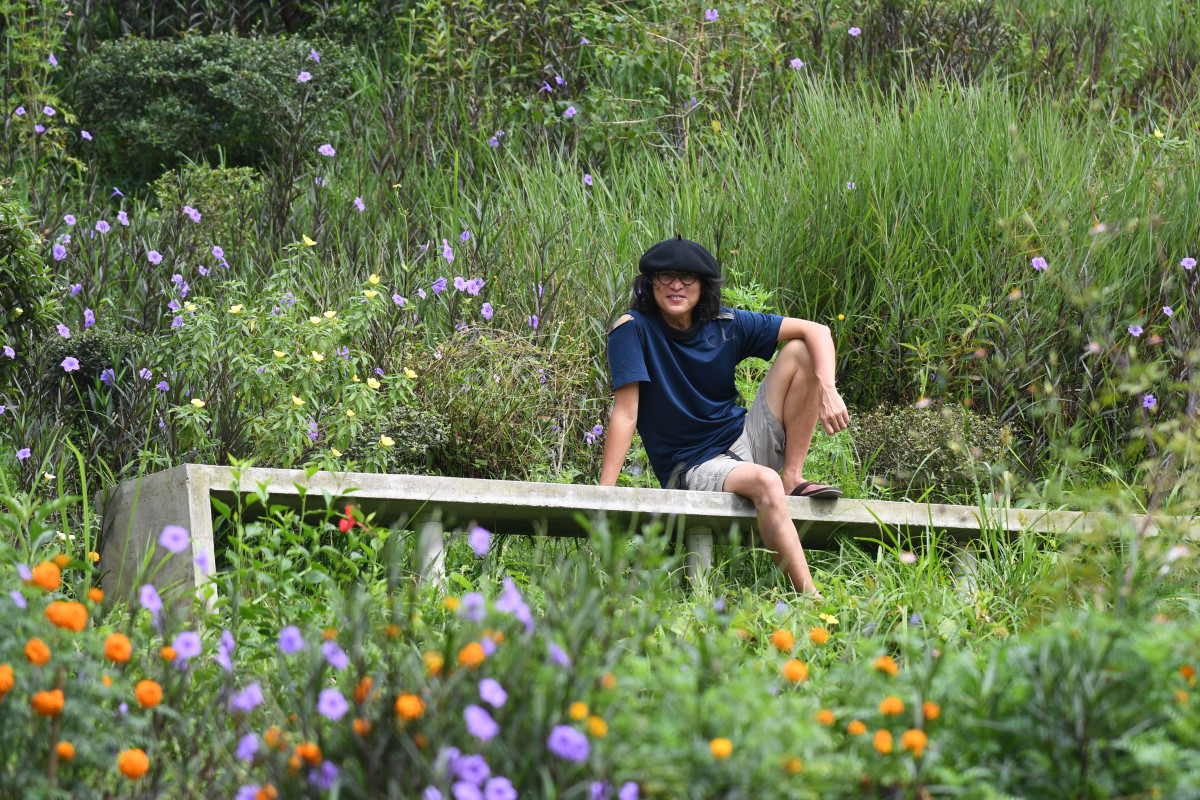 Thousands of flags, in blue, red, yellow and white were planted across Bangsar, the colours of the Parti Keadilan Rakyat (PKR). This was the "Malaysian Spring" of 2013, and the flags were planted in support of PKR candidate Nurul Izzah Anwar, as part of a community project.
Nurul Izzah was campaigning for the Lembah Pantai parliamentary seat in the general election that year. The "Malaysian Spring" was the brainchild of landscape architect Ng Seksan, who is also the mastermind behind the lush "Sekeping" nature retreats around Malaysia.
Spurred by the success of the community project, Ng went on to spearhead another community project — Kebun-Kebun Bangsar. He proposed that instead of planting short-lived flowers, it would be more beneficial to create something more permanent. Located on an 8.5-acre hill slope in Bangsar, Kuala Lumpur, the TNB transmission reserve land was initially left idle because of its electric pylons and high voltage wiring that run above the site.
It was as if Ng read our minds, when he said, "Why Kebun-Kebun Bangsar?"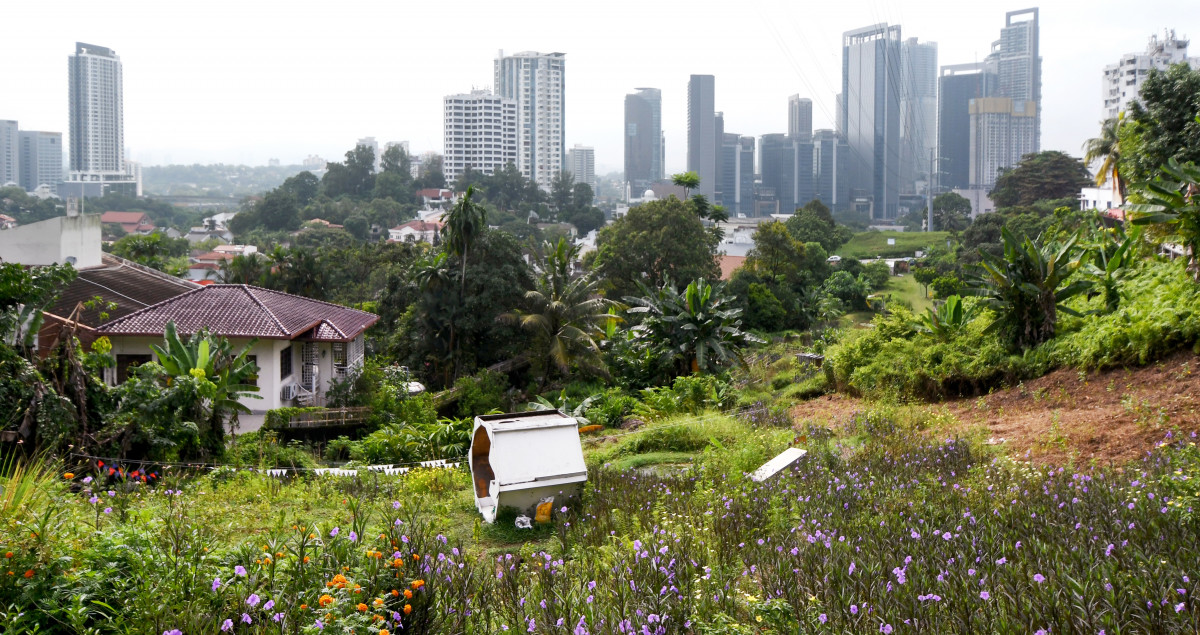 Reminiscent of John F. Kennedy, who in his 1961 inauguration speech as President of the United States said, "Ask not what your country can do for you — ask what you can do for your country," Ng says, "It's not about trying to get ourselves to ask what the country or politicians can do for us, but what we can do instead to contribute to our country and our community. In Malaysia, we need to start by helping ourselves. We need to do more and talk less."
Speaking to Live!, he recounts the supportive organisations that enabled the project to succeed.
"This was a very difficult project for me. It started five years ago with the land application. But fortunately, we had support from our partners, Kuala Lumpur City Hall's Local Agenda 21 division (LA21), Think City and TNB, as well as from the government and many NGOs who supported us with the resources and expertise needed to develop this kebun," Ng says.
Formed to create a bio-diverse environment and healthy ecosystem, the project is aimed at making a mindful connection between the food one eats and the health of the body.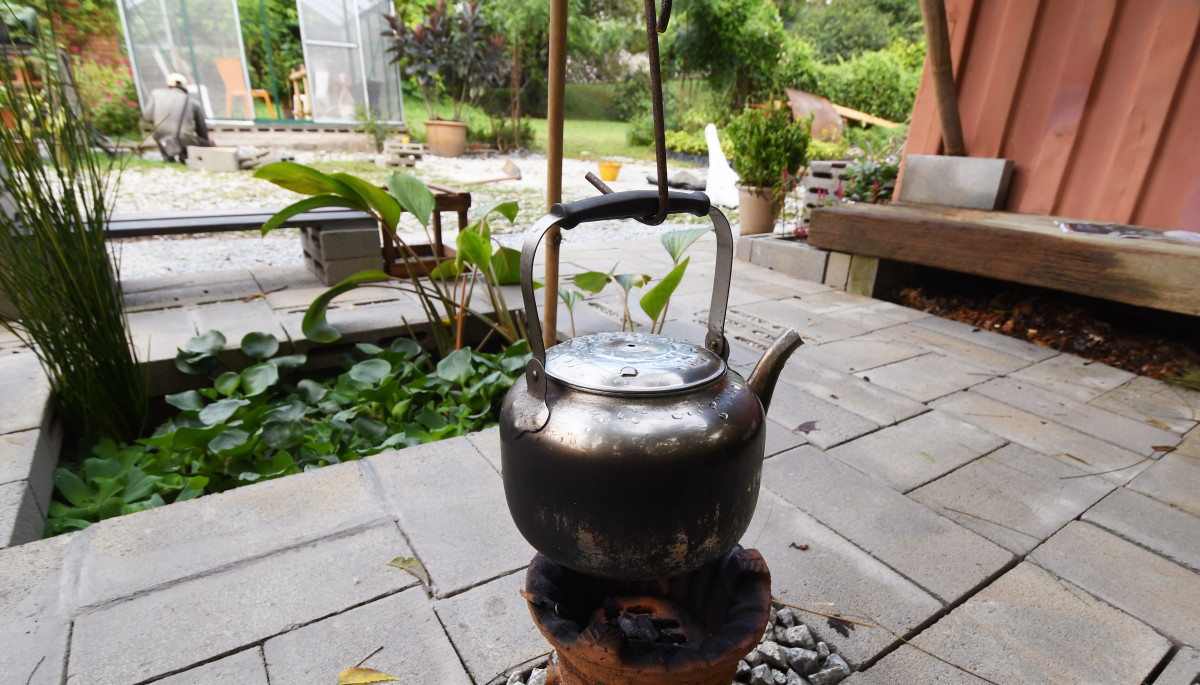 "I think a lot of people are sick because we buy and eat food that is heavily infused with pesticides. There are many different levels we are working on, in terms of raising awareness about healthy eating. By the fact that we can bring different groups of people during gotong-royongs, we can reach out to quite a big section of the community," Ng says.
However, the road to success was not an easy one, as Ng had to persevere, despite the initial opposition and challenges faced when the project was first conceived.
"To me, the biggest challenge was engaging with the local residents. You would think that something like this [Kebun-Kebun Bangsar] would be reasonably safe and acceptable compared to a condominium or shopping complex development. But when we first started to engage with the local residents, they were actually quite negative about the project. People can be quite fearful of change and there was a lot of self-interest. The other challenges like the process to get the land approved paled in comparison," Ng recounts.
Kebun-Kebun Bangsar is not his sole community endeavour — he is currently working on another kebun project in Kerinchi involving the urban poor. Here's hoping the seeds of change are planted, and will spring forth from the earth and grow tall, to bear fruit.
Kebun-Kebun Bangsar
Address: Lorong Bukit Pantai,
Bangsar, 59100 Kuala Lumpur
Facebook: kebunkebunbangsar
This report is part of the "Green Revolution" segment in Live! 2019.
This story first appeared in Live! 2019 magazine. Download your copy of the magazine here.